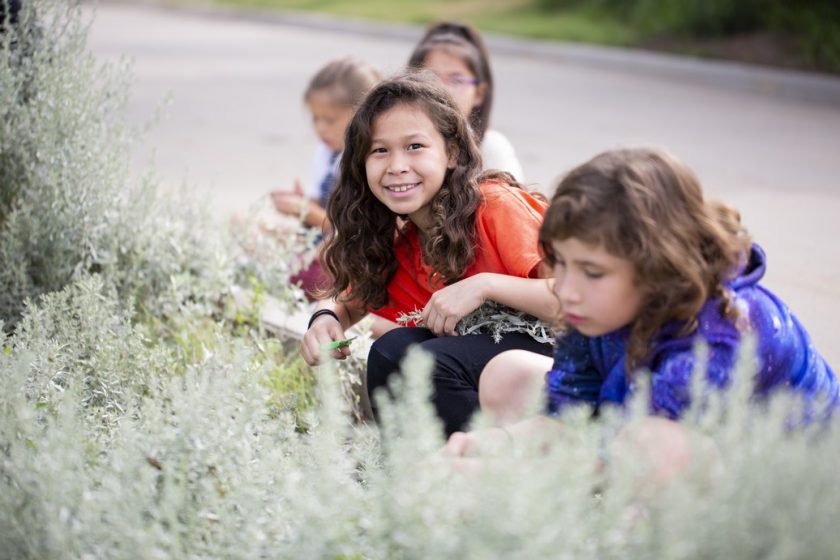 We're feeling pretty nostalgic at St. Joseph's Indian School. The calendar year is coming to an end and we are filled with so much thankfulness and gratitude … because of you!
You helped bring so much joy to over 200 Lakota (Sioux) boys and girls over the past year. So many successes took place and as we gaze upon the year ahead, we know we can do great things because of how far we've come.
Take a look as we highlight two great things you helped make possible each month at St. Joseph's during 2019 …
January:
St. Joseph's Indian School was awarded the honor of Top-Rated Charity by GreatNonprofits.

St. Joseph's provided assistance to families on reservations during a record-breaking cold snap.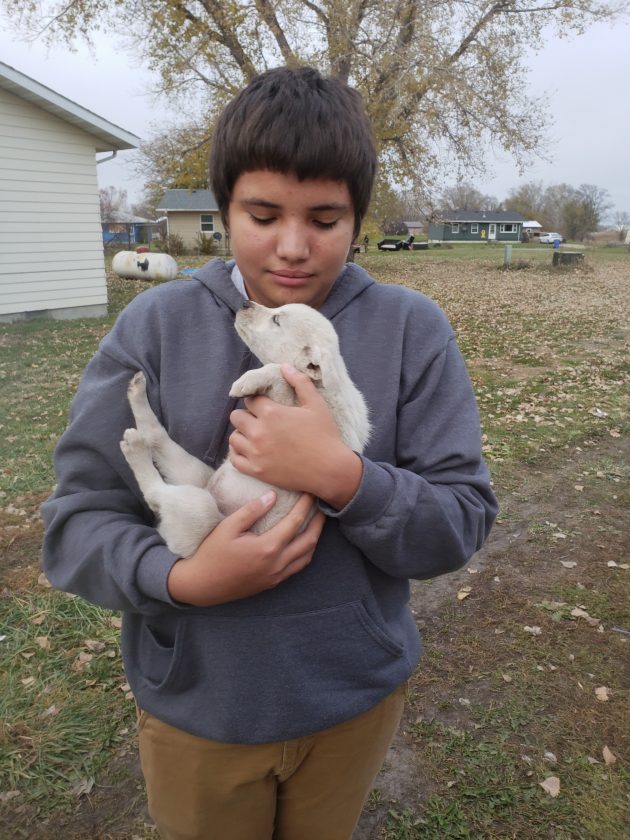 February:
Mickey McGrath visited campus to paint a mural with St. Joseph's students in the school Health Center. The mural featured the Virgin Mary with the Christ child, Saint Kateri and Nicholas Black Elk.

Students took part in an animal rescue team to help neglected dogs find new homes.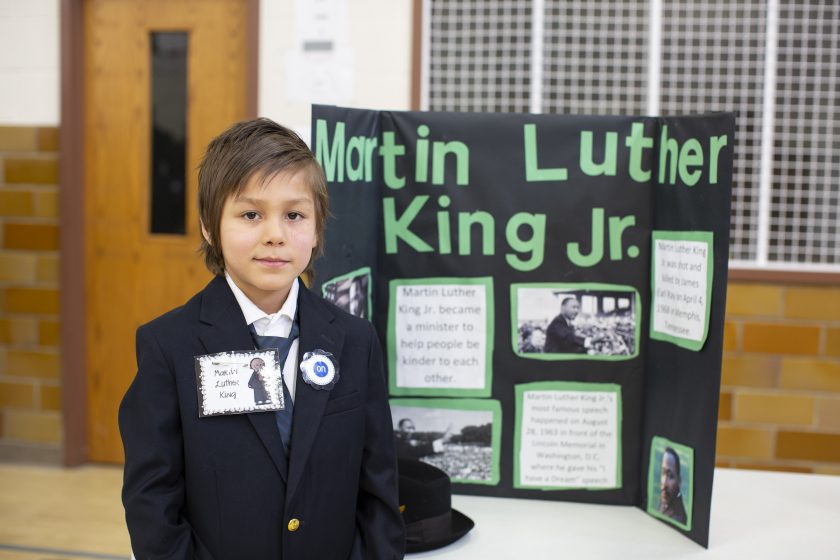 March:
St. Joseph's students joined over 120 other archery shooters during the Dakota Oyáte Challenge (DOC). We had many students win and take home trophies and medals.

Third grade students hosted their wax museum – embodying the famous faces of Sally Ride, Martin Luther King, Jr., Amelia Earhart and others.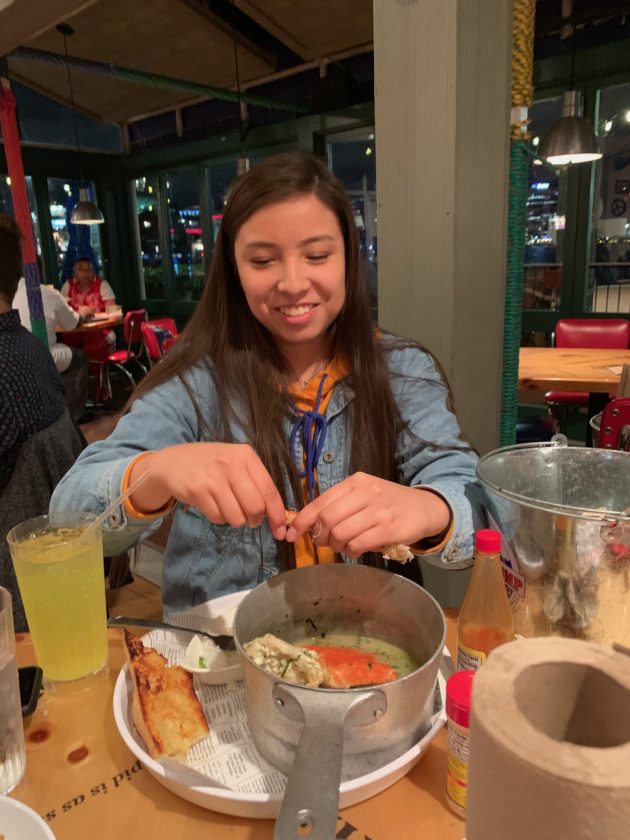 April:
St. Joseph's sent numerous truck and trailer loads of supplies to reservation communities effected by spring flooding.

Students flew to Baltimore to spread their St. Joseph's story and to sightsee a new place.
May:
Twenty-three eighth grade students received their completion certificates and seven students graduated from high school!

Seventh grade students embarked on the annual cultural trip to view places where their ancestors once lived, worked and prayed.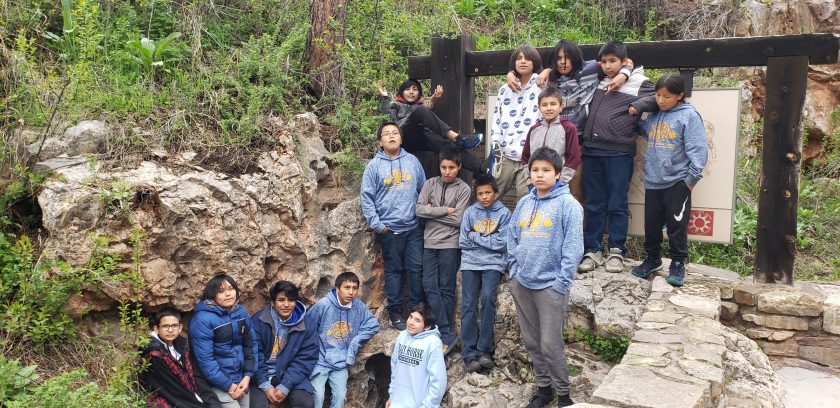 June:
We hosted the 2019 Rising Eagle Day Camp for children living on two neighboring reservations. We hosted 1,500 students, served 3,000 healthy meals and snacks and traveled 1,200-plus miles on the road transporting children to and from our campus.

Summer school took place on campus, with numerous students taking classes – some even driver's education!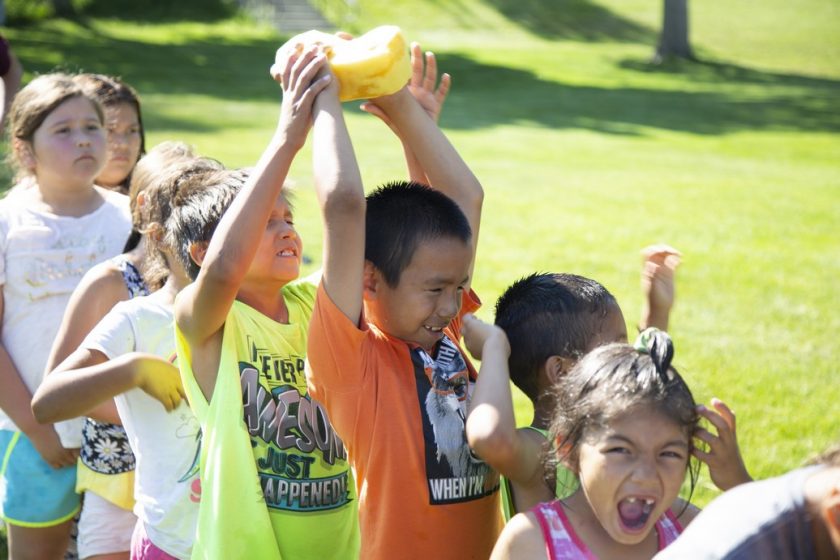 July:
A group of upperclassmen journeyed to Germany as part of our annual exchange program with Gymnasium Leonium in Handrup.

Our Bookmobile completed its tour to seven South Dakota reservations after stopping in 37 communities distributing free books!
August:
The first day of the 2019-20 school year began August 12.

Co-pilot Program kicked into gear, pairing a returning student with a new student. Returning students do a fine job helping new students feel at home.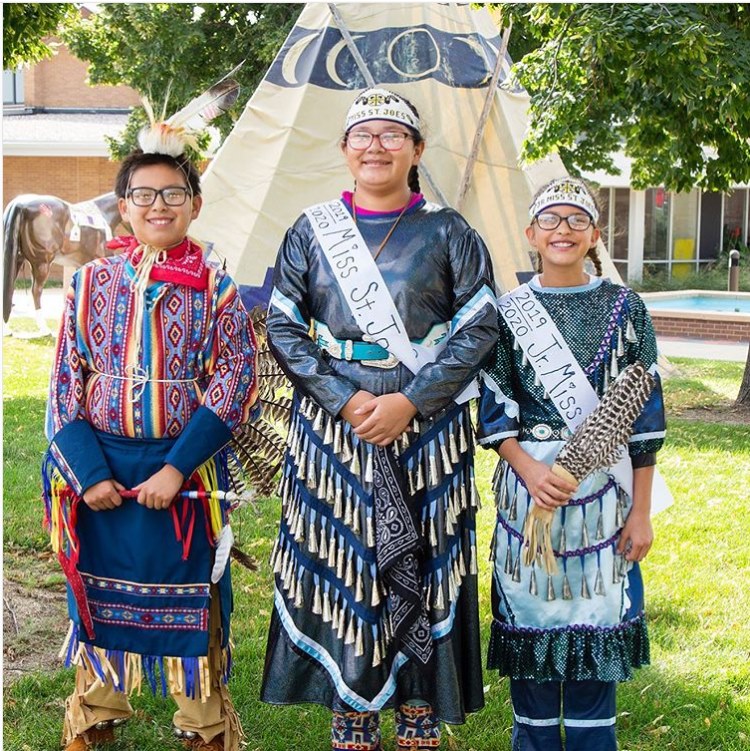 September:
We hosted our 43rd Annual Powwow, welcoming hundreds of donors, family members and friends to campus.

Fifth grade students developed a love for science during Starbase Camp. The student spent several weeks conducting science experiments and studying new scientific principles.
October:
Students celebrated Native American Day by focusing on their traditions, heritage and stories.

The school celebrated Red Ribbon Week by decorating campus tree with red ribbons and having a fun party with loads of bounce houses all in the name of staying drug and alcohol free!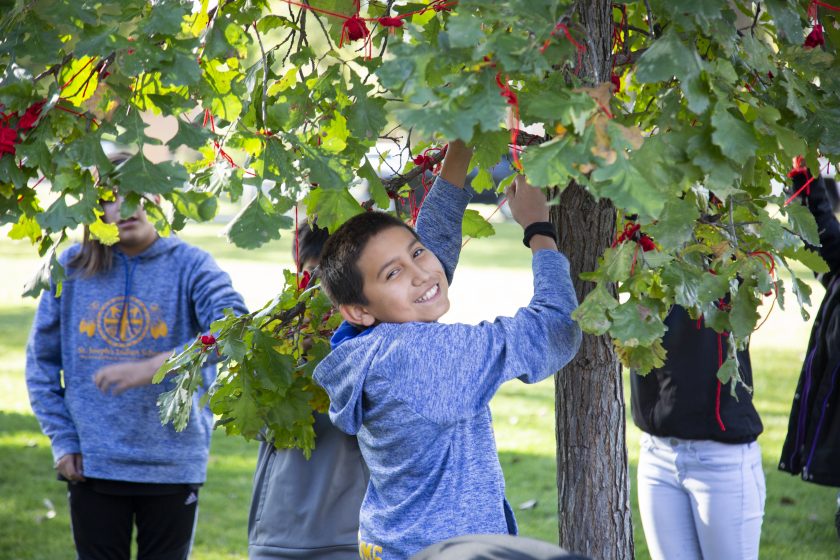 November:
Students celebrated All Souls Day by remembering loved ones who have passed on by making prayer ties and displaying them in Our Lady of the Sioux Chapel.

Students gave back to a local nursing home by spending time with elderly residents.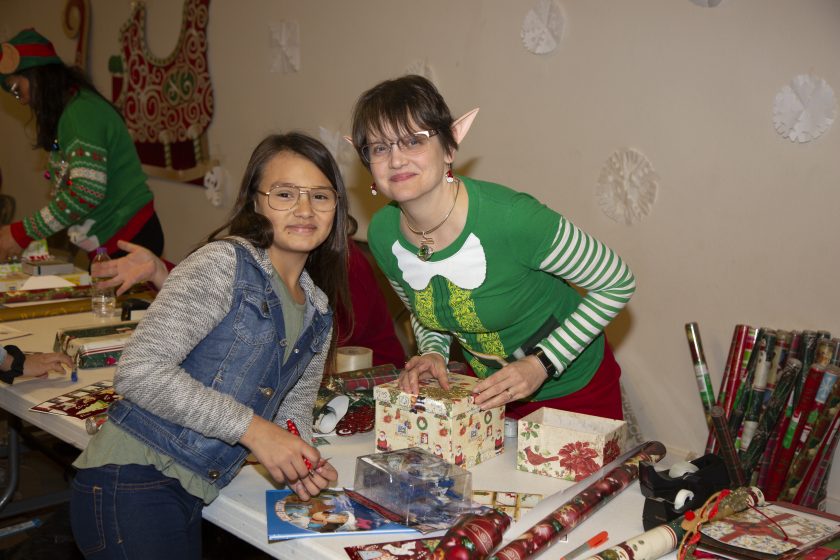 December:
Students picked-out Christmas gifts for their siblings, parents/guardians and grandparents at our campus Christmas Store. Staff members helped students wrap their gifts that will be given to families on Christmas morning.

Students performed their winter dance and music recitals.
It's been quite the year and recap is just a short snapshot at what took place. As we look to the year 2020 we have just one thing to say to you … Wóphila tȟaŋka – many thanks – for making a difference to Native American children at St. Joseph's.
Want to see updates about the great things happening at our school as they happen? Follow us on Facebook by going to www.stjo.org/facebook!