Dear Benefactors,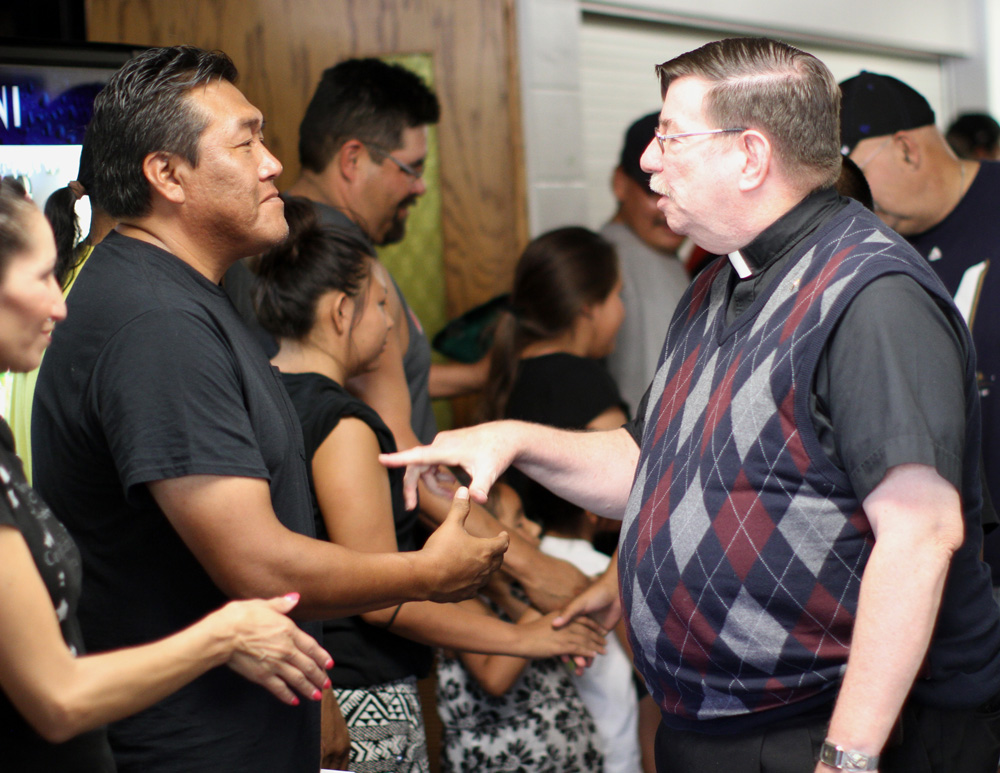 It is another beautiful day in the neighborhood here at St. Joseph's Indian School! Things are off to a good start as we continue to welcome students back on campus. Chamberlain High School starts on Thursday, so our high school students began returning Sunday. Some were back early to take part in practice sessions for volleyball, football and golf. However, everyone was back ahead of school starting. All our high school students are now taking part in an orientation program before the first day of school meet and get to know new houseparents and new students.
The Lakota (Sioux) students in grades 1-8 began their second week of school yesterday and are looking forward to getting their sports season underway. This fall, our St. Joseph's cross country, volleyball and football teams will play against other schools in the area.
While some recent rain has been beneficial to local farmers, it has slowed the instillation of the new playground down a bit. It is amazing to watch the progress being made! We know the students are chomping at the bit to use the new swings, slides and climbing walls as well as shoot some baskets on the new basketball court.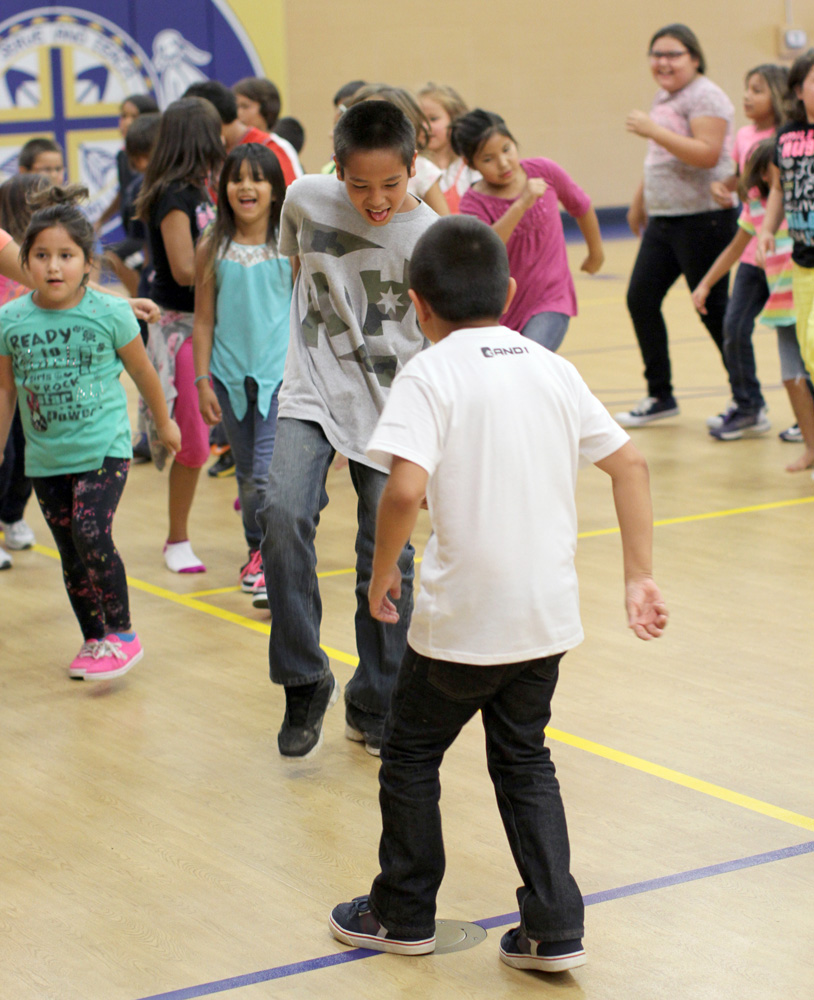 Yesterday afternoon we had a presentation by the Black Lodge Singers. It was a wonderful way to learn about Native American heritage for both students and staff. The group – a family – hails from the Pacific Northwest. It was especially exciting for St. Joseph's students to practice their dancing to a live drum group! With our annual powwow on September 13, it came at a good time.
Our annual powwow is an especially exciting time since many families and friends are on campus. Everyone is welcome to attend our 38th annual powwow with festivities beginning on September 12. You can find more information at www.stjo.org/powwow, including directions and local accommodations.
I hope each of you has a great week! We're so grateful for your prayers and support. The Lakota children keep you in prayer at our Sunday liturgy each week.
Sincerely,
Fr. Anthony Kluckman, SCJ
Chaplain