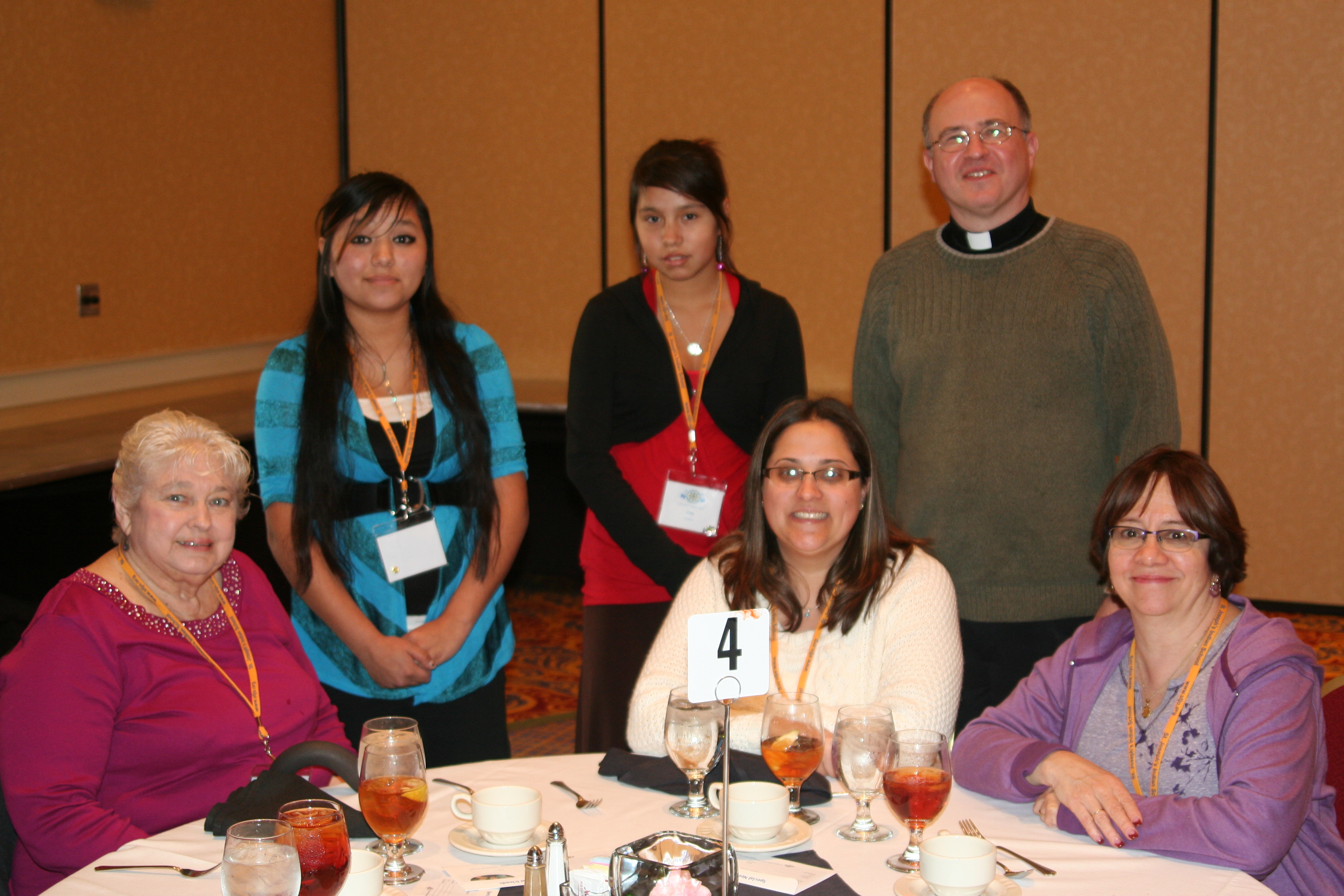 We arrived back home this evening after a lovely weekend trip to Napa, California for donor appreciation luncheons. Mia (8th grade) and Zoey (7th) took their first airplane flight, which was just the beginning of exciting new experiences and wonderful people we met along the way.
We flew in and out of San Francisco. Once we landed, we made our way to the edge of the Pacific Ocean so Mia and Zoey could get their feet wet and see the majesty and vastness reaching forever into the horizon. The waves were tall, and sent spray high into the air as they crashed onto the rocky coast. At first the girls were reluctant to approach the waves. After I made a couple of dashes and Denise kicked off her shoes and waded into the foam at the edge, they got up the nerve to venture out. Once they did, giggling and fascinated, they didn't want to leave.
We crossed the Golden Gate Bridge, which is an awesome experience in itself and visited the Carmelite Sisters in San Rafael. They have been praying for our Lakota (Sioux) students for a long time and when they learned we would be in the area, invited us to stop for dinner and a visit. A life of prayer, hermitages and long periods of solitude is so different from what most of us experience, but testifies so strongly to each of us being able to deepen a real and sustaining personal relationship with God. The sisters showed great joy and hospitality as we sat down to a tasty meal in a dining room still vibrant and colorful with many Christmas decorations.
Our donors drove in from a wide circle, some as far as two hours away. A few have gotten the chance to visit South Dakota, but the vast majority only know us through the mail or internet, and were pleased to put some real people to the pictures they've seen. For me it's also a great opportunity to say pilamaya – thank you in a more personal way than through a letter. We ran into two donors who were totally surprised. One woman from Illinois was in the area for vacation and happened to be staying at the hotel. She was tickled to meet us. At the hotel reception desk, we found out that one of the workers there is also a St. Joseph's Indian School donor. While we set up for the luncheon our two students went back to the front desk and presented her with a cloth St. Joseph tote bag and a powwow booklet as a way of saying thanks to her.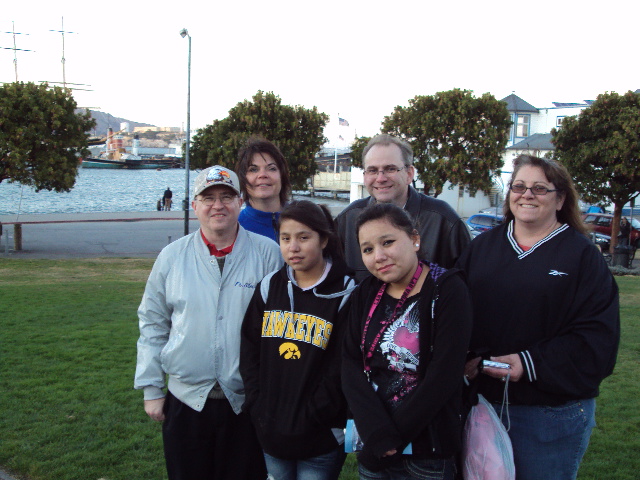 After the luncheons on Saturday, we took a short drive through the area countryside. Even though the vines are not blooming right now, there is still such a beauty on the slopes and hills. The site our students, however, were most interested in, was the mall, where they got shop for souvenirs for family and some clothes for themselves.
Sunday evening we were back in San Francisco and stopped in at Fisherman's Wharf, which is such a colorful, active place. Watching the girls delight in seeing Sea Lions was one of those priceless moments for me. We walked to Ghirardelli Square and of course sampled some chocolates. The line to the cable cars was quite long, so we just looked and took our picture by one of them. Kory was bold and did drive us up and down some of the famous hills of San Francisco as we wove our way back to the airport. Lots of good people and good memories.