Hello again from the Carola Home. This is a busy time of year for our high school students wrapping up the last quarter of the school year while preparing for next year and beyond. The boys and girls must balance their classes, sports, donor luncheon trips, college trips, jobs and spending time with their families and home. This can overwhelm some of our students and they may begin to struggle with keeping up with their homework and grades.
One of our freshman boys was selected to attend the Cultural festival later this month. Four of our boys are attending the college trip to Southeast Tech. Three of our boys were selected to go on the upcoming donor luncheon trips to Oklahoma City and New England. Being selected for things like this encourages our students and proves to them that they can make it – that they can become a Junior, a Senior and a Graduate!!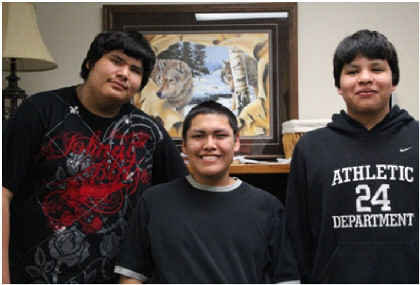 This year our Carola boys have done an amazing job. Most of our 8 sophomores and two freshmen have seen their grades only rise. Some have been on the honor roll all year, while others have come closer than ever before. One started the year with a GPA below 2.0 and he may make the honor roll this time. Yah!!!
This week the 1st -8th grade homes at St. Joseph's are on their Spring Break, leaving our Chamberlain high school students seeing what real life is like. In the real world, life goes on even when you can't be included because you must work or go to school.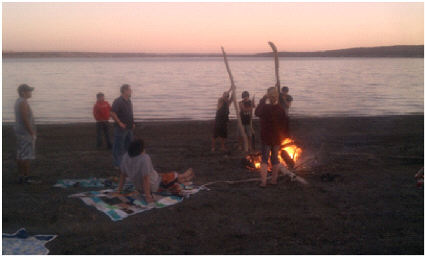 While the younger homes are away, however, the older kids do play. We took our boys to the Dude Ranch (a local spot that offers public access to the Missouri River), where they built a campfire and cooked hotdogs. We also invited the other homes to come out and share SMORES…YUM!
The rest of the week is all about basketball. The high school homes are celebrating the Chamberlain Cubs going to the state basketball tournament in Sioux Falls. Thanks to donor support, the homes are able to go to the State championship games to support their team. GO CUBS!!!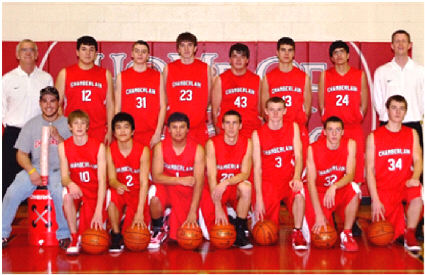 The St. Joseph's High School students are traveling to Sioux Falls for the State Basketball Tournament to support their Chamberlain Cubs basketball team.
#24 is the senior and #2 is the junior forward injured in the first game of the district tourney, both from St. Joseph's Indian School and both mentioned here in Claire's blog.
Your friend April,
St. Joseph's Indian School houseparent