When the students of Sheehy Home (high school boys) decided they wanted to go snowboarding and skiing for their home trip, I knew we needed to do a fundraiser to help cover the cost. So, we sat down and talked about some ways to make extra money.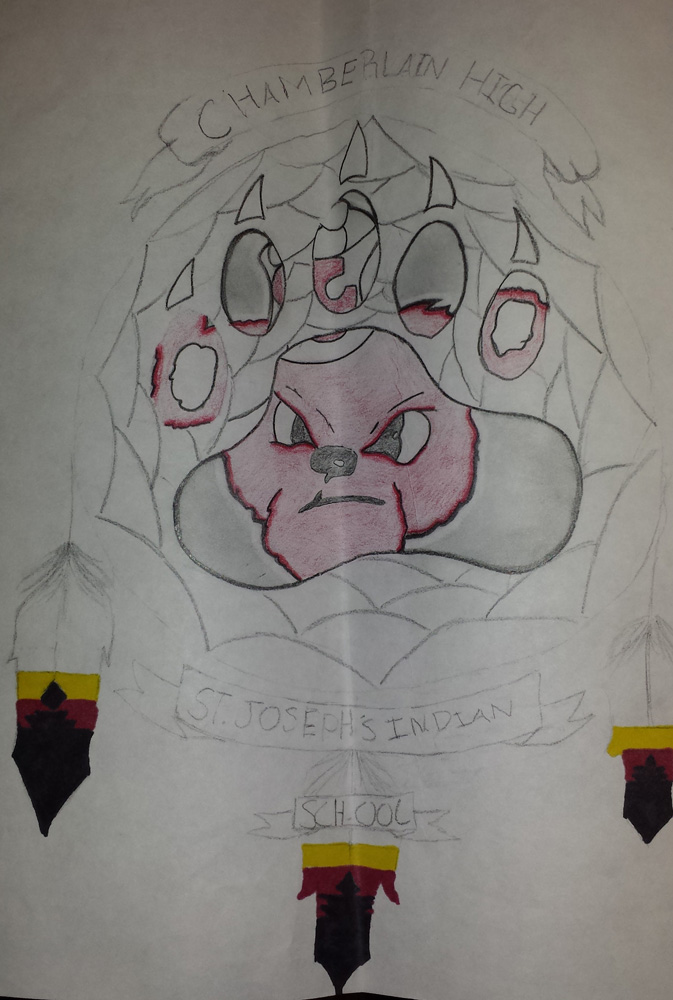 Previously, another St. Joseph's home had done a lemonade stand at our annual powwow, and one did a bake sale. We've done car washes in the past but, with the weather outside below freezing at the time, we decided to come up with a new idea: create and sell a t-shirt.
I wanted the guys to learn how a company works from idea to completion, so to get started we elected a president, treasurer, designer, sales manager and production manager.
The young man chosen to be the designer – Craig – sat down and got to work. In less than two hours, he had a sketch of what would become our design.
We took his sketch and had it copied into a computer file. My wife, April, helped Craig enhance the digital file of the sketch and came up with our finished design.
The top banner says Chamberlain High, where our high school students attend. The bottom banner says St. Joseph's Indian School, where we live. The bear cub is the mascot for Chamberlain teams and the paw print is also a school recognized image. The design also incorporates the colors of the Lakota medicine wheel. The dreamcatcher surrounding the school images symbolizes all the possibilities an education brings.
The Sheehy home accepted the design and submitted our idea for a fundraiser to the management team here at St. Joseph's. They heard our plan and agreed to allow us to sell the shirts on campus and at Chamberlain High School.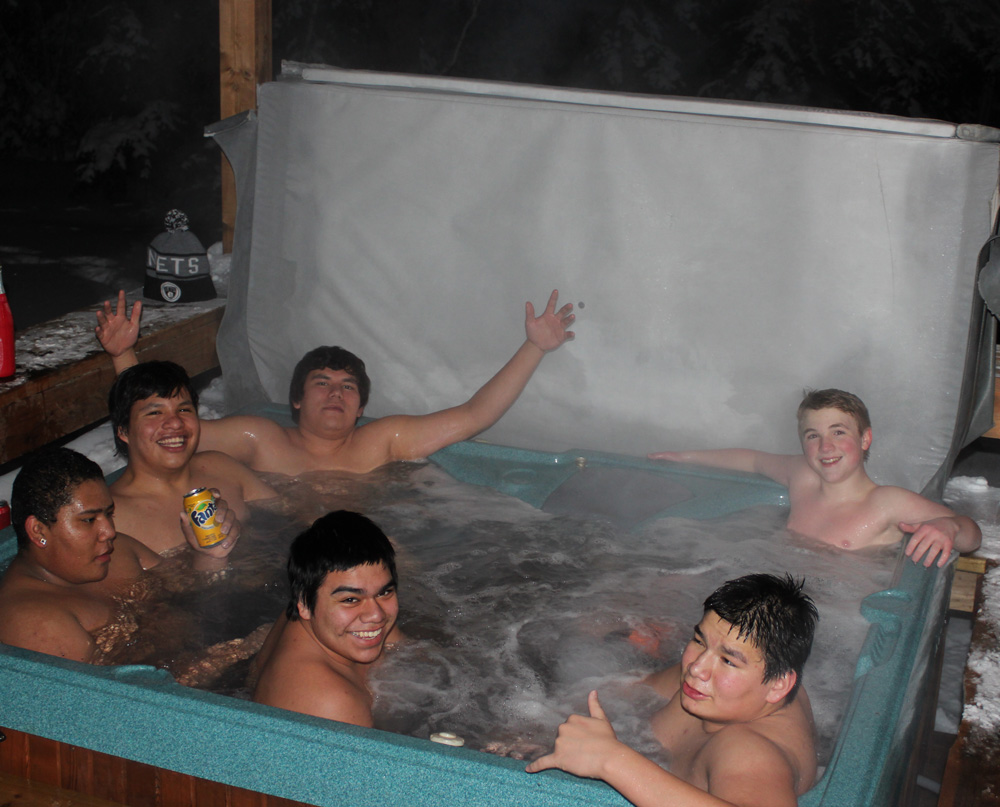 We worked with a local company that makes t-shirts and negotiated prices for various amounts of t-shirts sold. Our goal was to sell 100 shirts to ensure the best price. With that cost in mind, we worked with St. Joseph's management team and came up with a sale price of $12.00 per t-shirt.
Our sales manager created a sales folder that everyone used, including a picture of the shirt, our design story and an order form. Our guys covered the campus and school for an entire week taking orders. Our Production Manager took all the order forms and totaled all the various sizes and announced that we had sold 192 shirts. Our elected president led the way selling 58 shirts. When we turned in our order we were able to negotiate an even better cost price for the shirts!
Once the shirts were ready we picked them up and, again using the order forms from each student, filled the orders. After delivering the finished product and all expenses were paid, our treasurer announced that we had earned just over $850.00 for our trip.
We had raised enough to stay in a cabin less than a mile from the slopes!
Our guys enjoyed two days of skiing and snowboarding, followed by relaxing in the outdoor hot tub at the cabin. The best part for me was, when all was said and done, one of the boys said "You know, there is a lot of work that goes into making a shirt."
Thank you for making St. Joseph's possible, and the life lessons our guys learn here that are making tomorrow brighter.
Mike and April F
Sheehy Home Houseparents