Several of St. Joseph's high school students attended the Chamberlain High School prom this past Saturday night.  Everyone looked sharp as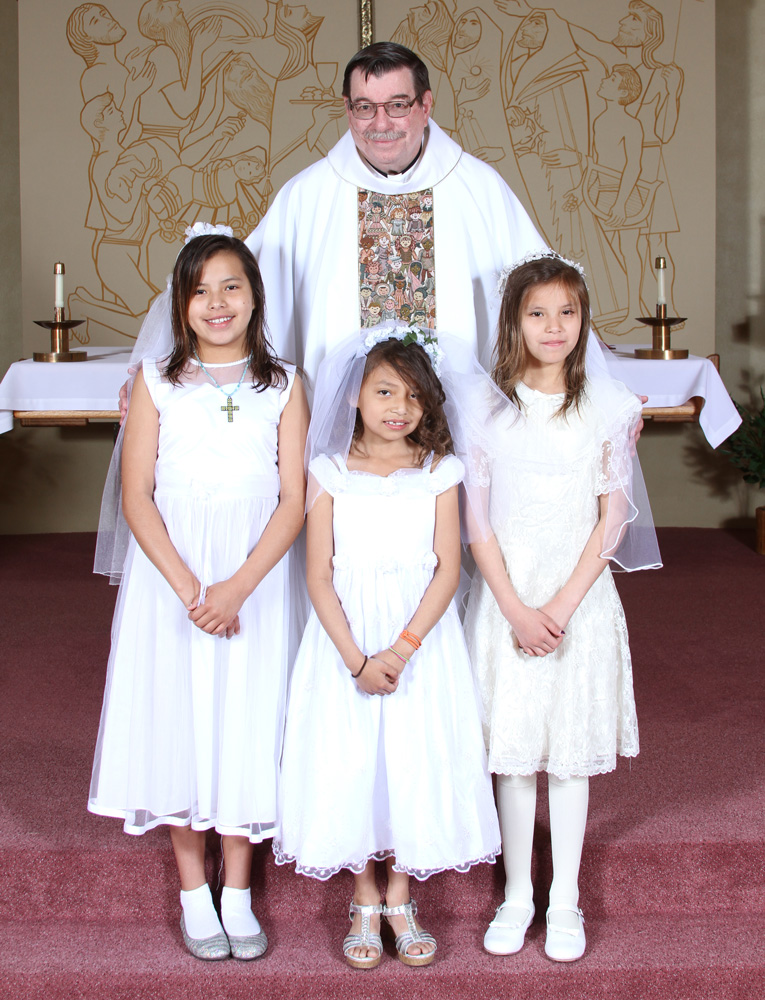 they got ready and headed out to the Grand March.  After the dancing ended, post prom activities commenced, ending Sunday morning at 6:00 AM.
Needless to say, they were a little sleepy during Mass, but all went well!
During Sunday's Mass, we had 21 students receive the Sacraments of Initiation — Baptism, First Communion and Confirmation; one student made their Profession of Faith, received First Communion and Confirmation.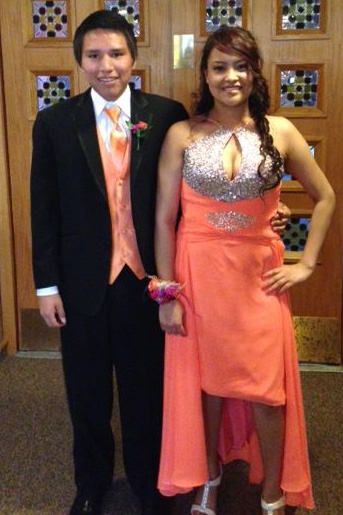 Nine students received their First Communion.  The ceremony was very moving and we were honored to have many family members and friends present to be supportive of our students as they took these major steps in their spiritual journey.
We were honored to share this special day with them and their families. However, not all of St. Joseph's students are Catholic.
Helping with the liturgy was Deacon Harold Condon, who was honored during the service with the 10th Annual St. Joseph's Indian School Distinguished Alumni Award. After Mary Jane, our Director of Alumni, presented the award to Harold, he shared some reflections with the students. He encouraged them to value their time and the opportunities they'll have attending St. Joseph's Indian School, which will help them prepare for the future. Read more about him on our website.
You are most likely aware that keeping our students safe is our top priority. As a result, we have regular fire drills,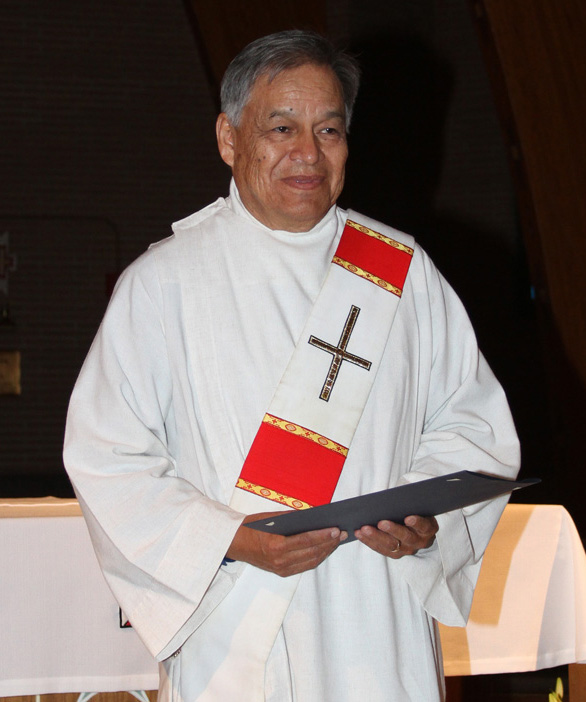 lock down drills, tornado alerts, and even earthquake drills so students and staff know what to do in an emergency situation. Last Thursday, just as we were finishing the practice for the reception of Sacraments, the fire alarm went off and everyone headed out to their designated spot.  Well done everyone!
I hope everyone has a great week.   May we keep those areas of our country suffering from drought in our prayers asking God to bless Mother Earth with the much needed moisture for daily life and the up-coming planting season.
Fr. Anthony Kluckman, SCJ
Chaplain