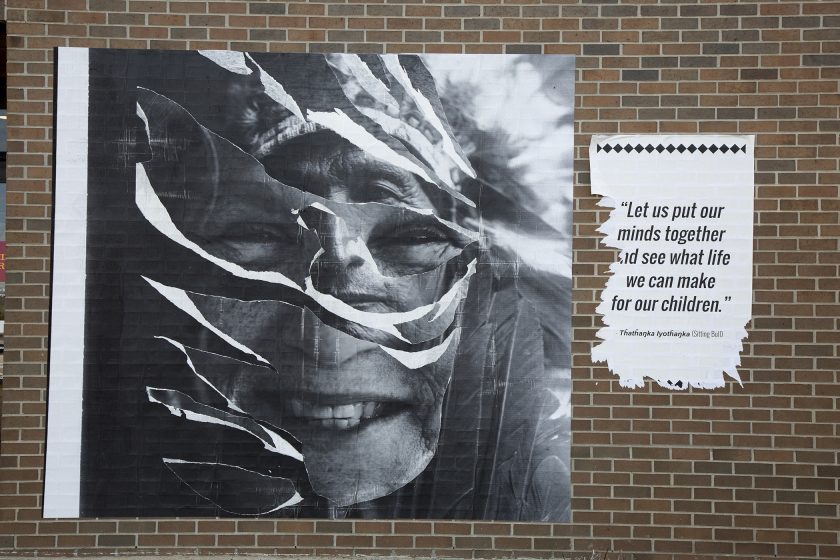 "Let us put our minds together and see what life we can make for our children." – Sitting Bull
In South Dakota, today is not Columbus Day. Today is Native American Day.
The change was made nearly 30 years ago when then Gov. George Mickelson sought reconciliation between Natives and whites after historically bad relations. Mickelseon asked the legislature at that time to declare 1990 a "Year of Reconciliation" and to rename Columbus Day as Native American Day.
The measure passed unanimously.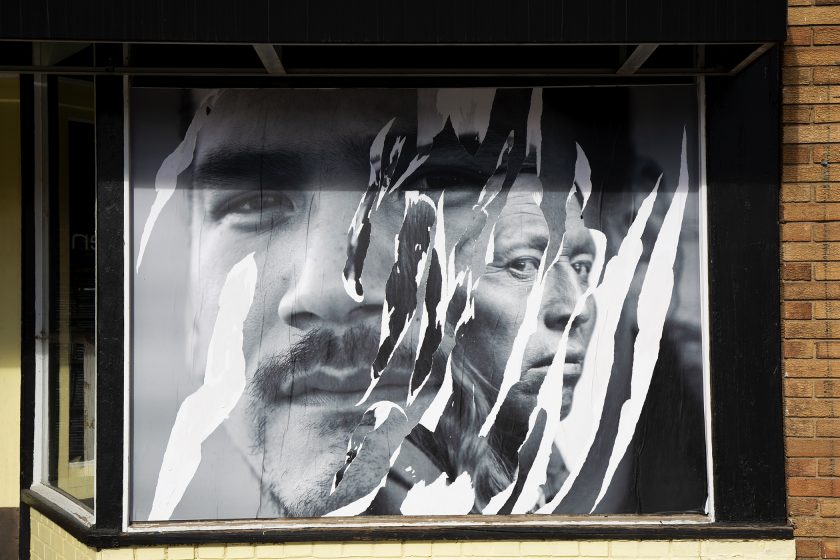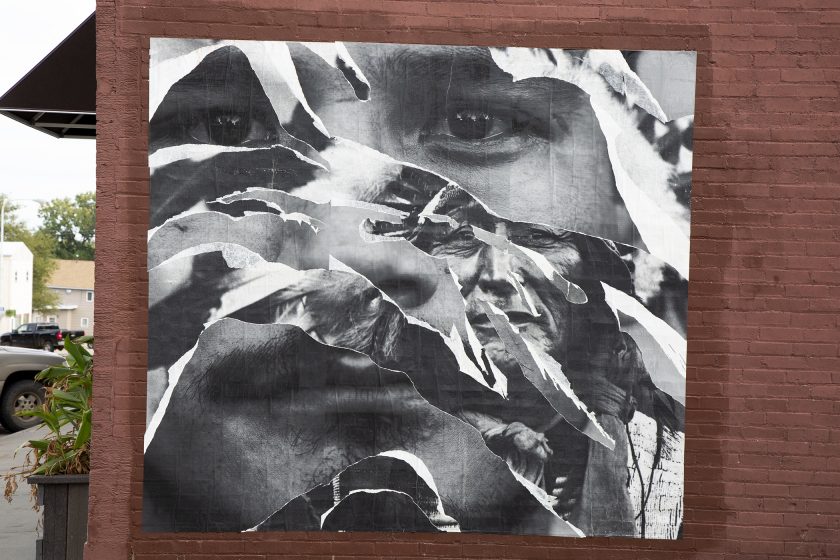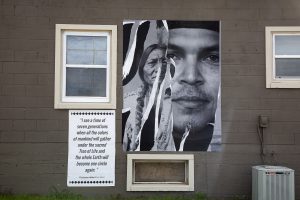 Today, as you walk Main Street in Chamberlain, S.D., Native American faces of the past and present have emerged as one. Six buildings display images of prominent Native Americans such as Sitting Bull and Chief Red Cloud alongside local Native Americans from the Lower Brule Sioux Tribe. Together, the faces of the past and present create a mixture of what was, what is, and what is hoped for the future.
The art is there thanks to the talents of French artist Hugues Anhes. Within his "situ art" project he named "Affichez-Vous" (Show Yourself Up), Anhes gives a pretext for people who have never met to change their point of view about each other and themselves.
"Whenever I photograph, film, draw, or write, I seek to look at the world with an unblinking, authentic eye, able to depict both difference and indifference," said Anhes.
Anhes' technique is to make portraits of different people which are then printed and placed on top of each other. He then scratches and alters the surface — revealing and mixing the differences. His installations build cultural bridges by  providing us with a reflection of human beings and contribute to creating a new, collective consciousness.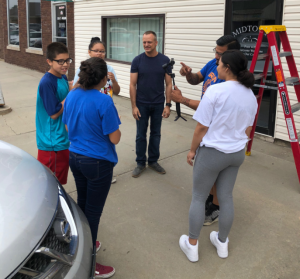 As Anhes made his creations come to life on Main Street in Chamberlain, St. Joseph's Indian School was there with our sister organization, Native Hope, to observe and assist.
St. Joseph's students were amazed and appreciative to be a part of this project.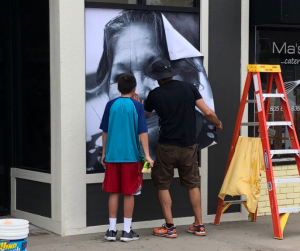 "I really liked helping hang the art," said Wally, a St. Joseph's student. "I got to film some video of the project, too. [Native Hope Media] said they want me back to help them in the future, so that was really cool!"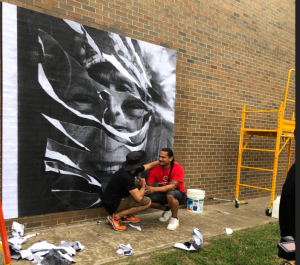 Kyal, Native Hope Leaders Society Coordinator, said it was great to teach the students a new form of art, a new way to learn, and show them another way, so they know they can do anything.
"It's great to advocate for the youth but you need their presence – you need them at the table," he said. "That's why we include them in everything we can. It allows us to teach about many aspects: the past, their present, and to instill a new hope for their future. Within those teachings we let them know it's okay to be modernized and we remind them to be great – for themselves, their families, and their people."
The art installations are semi-permanent. Over time, the rain, wind and snow will strip the art away. It's a reminder in itself that all things pass away. We must treasure moments and work for the change we want to see and experience in the future.
The exhibit has been met with both positivity and negativity; however, Anhes welcomes all reactions to his work. He reminds the audience, "The point of my art is to spark conversations."
And, so it has.
Happy Native American Day! Today, may you reflect on the past, the present and future for yourself and others.