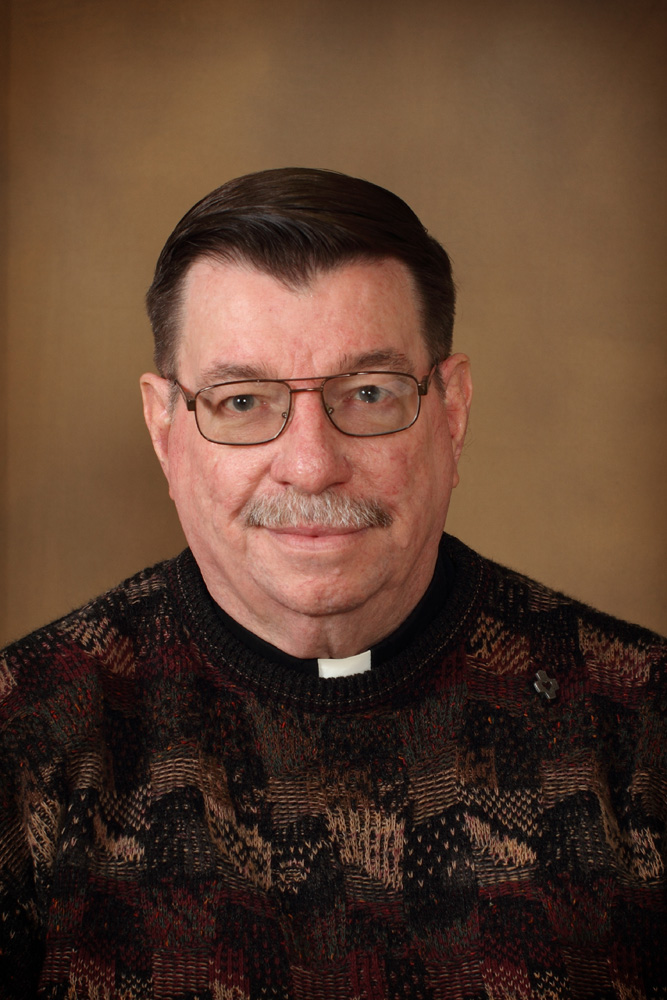 Good day from a snowy South Dakota.
Although we wanted rain more than snow, we've had two days of snow this week that has come down looking like it is going to bury everything, but then it lets up and melts quickly. The grass seems to like it as it is starting to turn green in spots.  Hope you'll have wonderful weather for all the new Easter outfits.
You may recall that I recently mentioned the Chamberlain Cubs had qualified for the State 'A' Basketball tournament in Rapid City, SD. They won their first game in a bit of an upset against Sioux Valley. St. Joseph's own, Davis, went wild again scoring 20 points, grabbing a number of rebounds and making steals all over the court.  Their next game was against the #1 seed, Sioux Valley Christian, which had several players over 6'4''. It was a hard-fought battle, but their height eventually stymied the Cubs.  The third game saw Chamberlain in the lead until the last few moments, when opposing Dakota Valley got hot.  The Cubs were hurt by poor free throw shooting, only making 5 out of 14 attempts, and came up short when Davis' three point try, as the horn sounded, rimmed in and came out.
They ended the tournament with a fourth place finish—we are very proud of them!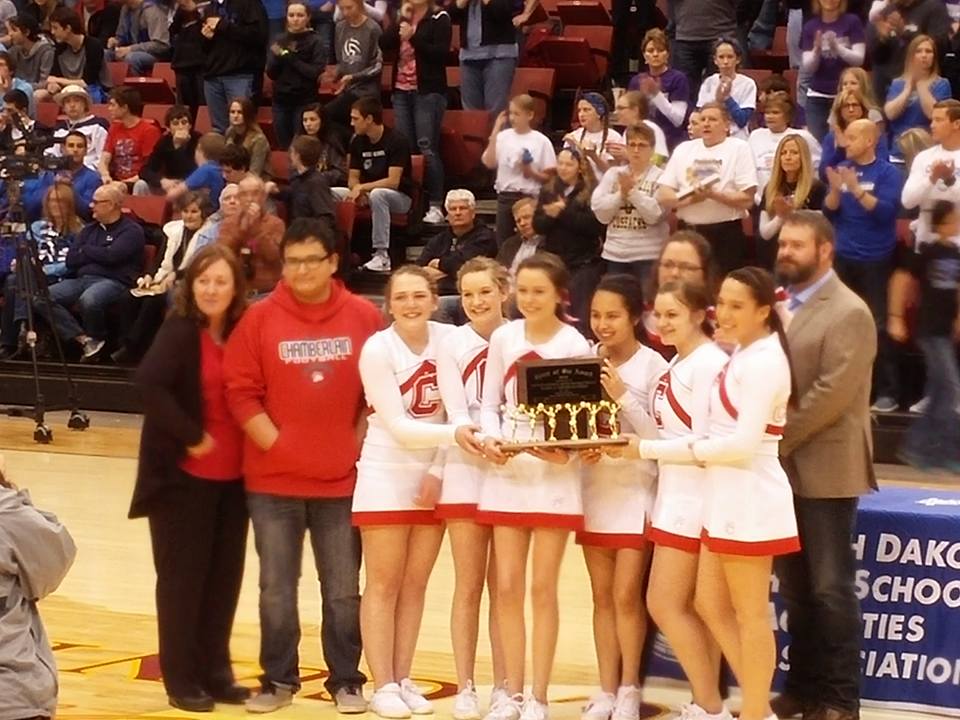 Another bright note was the fact that the Cubs' cheerleaders won the Spirit of 6 Award! The award is given yearly in memory of the Rapid City Central Cobblers' cheerleaders who were killed in an airplane crash coming back to Rapid City from the State 'A' tournament in Sioux Falls in March of 1968.  To honor their memory, the South Dakota Peace Officers' Association has been giving out the award to the best cheerleading squad at the 'AA', 'A' and 'B' tournaments since 1970.  The award is given on the basis of those who exhibit best crowd control, best dress, sportsmanship and enthusiasm.
St. Joseph's is proud to have two students–Irene and Danielle on the squad. Congratulations to the cheerleaders.