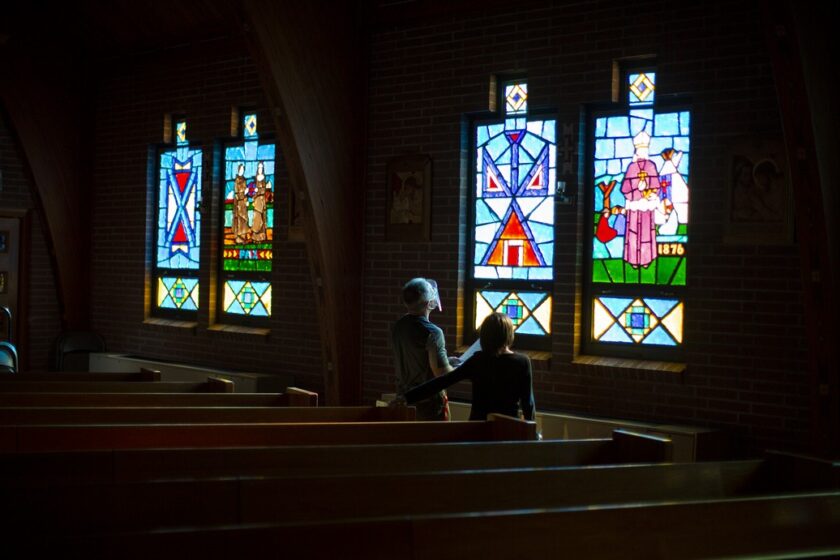 Recently, Pope Francis announced the liturgical year of 2021 as the "Year of St. Joseph."
As this is the patron saint for our school, it feels like an extra blessing. So, we made a video describing what else the announcement means to St. Joseph's Indian School and we want to share it with you.
After the challenges of 2020, the "Year of St. Joseph" gives us hope, strength and confidence going into the new year.
St. Joseph was not only called to be a husband to Mary, but also the father of Jesus. Through guidance from God, Joseph taught Jesus how to be a carpenter, how to pray … how to be a good man.
St. Joseph may not have been the biological father of Jesus, but he raised him, taught him and loved Jesus just the same.
Thanks to our supporters, St. Joseph's Indian School provides the same values for our students every day. They're provided an education, food to eat, a warm bed to sleep in, and cultural and faith-based experiences.
As 2021 continues, we move forward in an even deeper connection of our patron's watchful eye during the "Year of St. Joseph." We ask you to join us in prayer.
In the year ahead, Lord of new beginnings,
help us to rekindle the flame of your love in the world.
Make us more aware of your spirit that burns within us,
so that we may share the fire of your love with each other,
and burn with hope for the needs of our school,
communities and our world.
Grant us the grace in this year ahead,
to grow more confident in becoming the people you call us to be …
the people who are the spark of our creator's love in our hearts.
Bless us in the name of the Father, Son and Holy Spirit,
Amen.