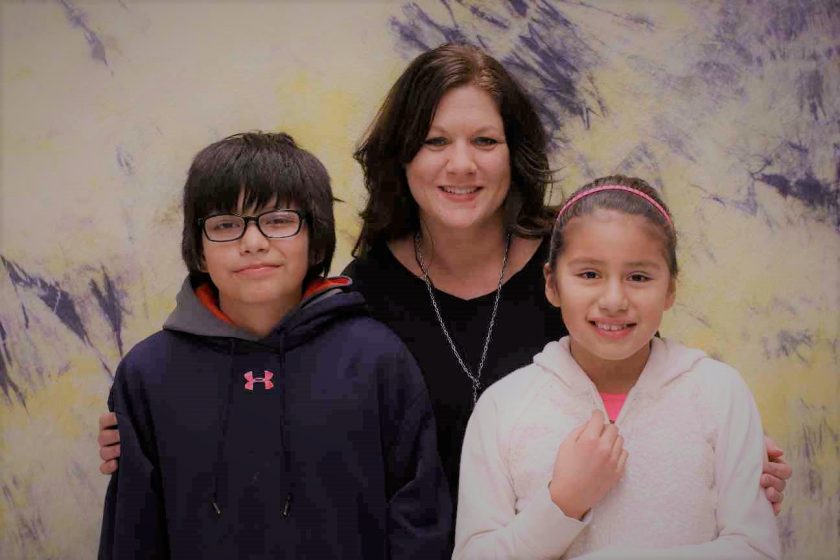 Hi! I'm Nicole. I am one of the Family Service Counselors at St. Joseph's Indian School.
Family Service Counselors wear many hats—not only do we provide clinical mental health counseling, conduct guidance lessons in the school and assist with student issues in the homes – we are also the main contact for our students' parents and guardians. We work hard to keep them abreast of how their children are doing in school, their behavior in the homes, how they get along with their peers, and if they are struggling with homesickness.
Throughout the month of June, we've teamed up with our Family Integration Coordinator to reach out and continue to make positive connections with our St. Joe's parents and guardians by hosting 'Lunch and Learns' in the Fort Thompson and Lower Brule communities, where many of our students are from.
Invitations were sent to parents of our current students, inviting them to get together with us and other St. Joe's families in an effort for them to learn more about us and connect with others in their community.
At both locations, we provided a sit-down lunch and asked parents and guardians to share why they chose to send their kids to St. Joseph's and what benefits they have found from their decision.
A good education was the most common response. Another gut wrenching response was, "a safe place for my kids to live". Yet another parent commented that now her children get to experience things by going to St. Joe's that they wouldn't have had otherwise, like going on home trips (the older St. Joe's students even have a chance to do a German exchange program!).
It was a great afternoon for me, in particular, because a couple of my students live in that community and they made sure their parents brought them so that they could see me! I miss the students that are gone during the summer and it is heartwarming to know they miss St. Joe's and our staff! This is why we do what we do! Our hearts are full! Thank you, donors for making this possible!
Nicole
Family Service Counselor