Tonight we held our academic banquet for the first quarter. Students in grades 5-8 who made honor roll were able to invite a teacher, houseparent or counselor as their guest of honor. "Sports" was the theme, and you could see a wide range of colorful jerseys and uniforms as people showed off their favorite teams. Peanuts and popcorn were on the tables for appetizers, (of course, along with raw vegetables for better nutrition). The staff who served the meal dressed like ballpark vendors, and came by the tables with trays of hot dogs.
"Get your red hots!"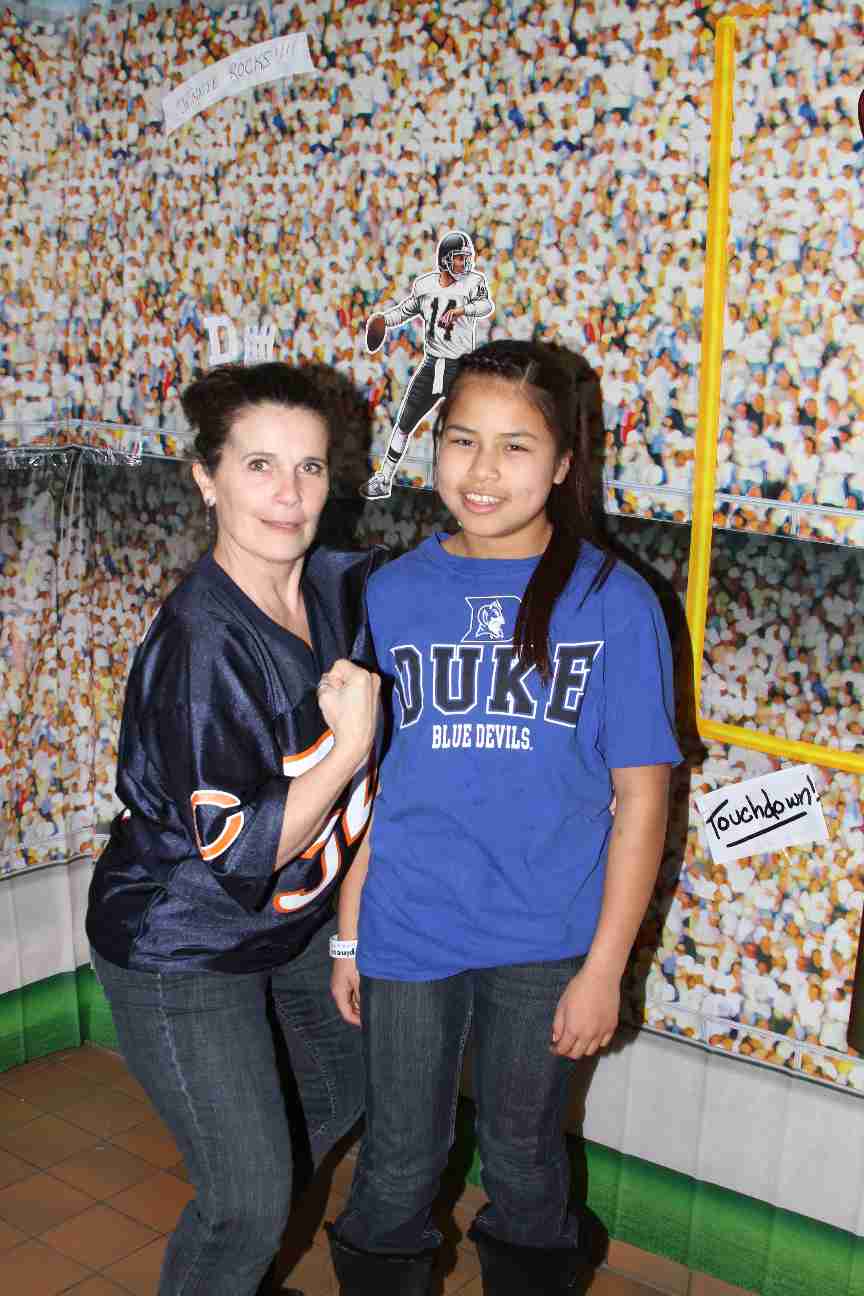 Our 1st grade teacher Shelby wore her high school cheerleading outfit, which still fits!
For entertainment, Rob, one of our Family Service Counselors and I, reprised Abbot and Costello's classic baseball routine "Who's on First?" Our students had no experience of that, but as we made reference to St. Joseph's team and pulled the students in with questions, we heard plenty of giggles. (I found out afterwards from Mary Jane, whose office is right next to mine, that she was concerned when she overheard us practicing. In the seven years, she never before heard yelling coming from my office!)
When we handed out certificates, the students also got a big foam #1 hand in either blue or yellow (our school colors). At the trivia contest afterward they waved them high in the air when they knew the answer.
I grew up near Chicago listening to announcer Harry Caray who was fond of saying, "You can't beat fun at the ballpark," but school can be pretty fun as well. We sure had a festive evening of laughter celebrating these students' school achievements and cheering them on so they set big goals and pursuit their dreams.