Friday, July 30, 2010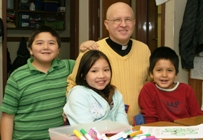 Today we had to get everything off the floor before leaving the office for the weekend because the carpet cleaners will scrub the building on Saturday. It's a sign that summer is ending and the 2010-2011 school year is close at hand.
My office has been disorganized since the surgery; with even more piled on the table and desk, it really looks unmanageable. But I have gradually been chipping away at piles and projects, and have been making long term progress … even if I don't see it day-to-day. Sometimes recovery and recuperation is like that too.