School is out! The last few days of school leading up to graduation were busy indeed.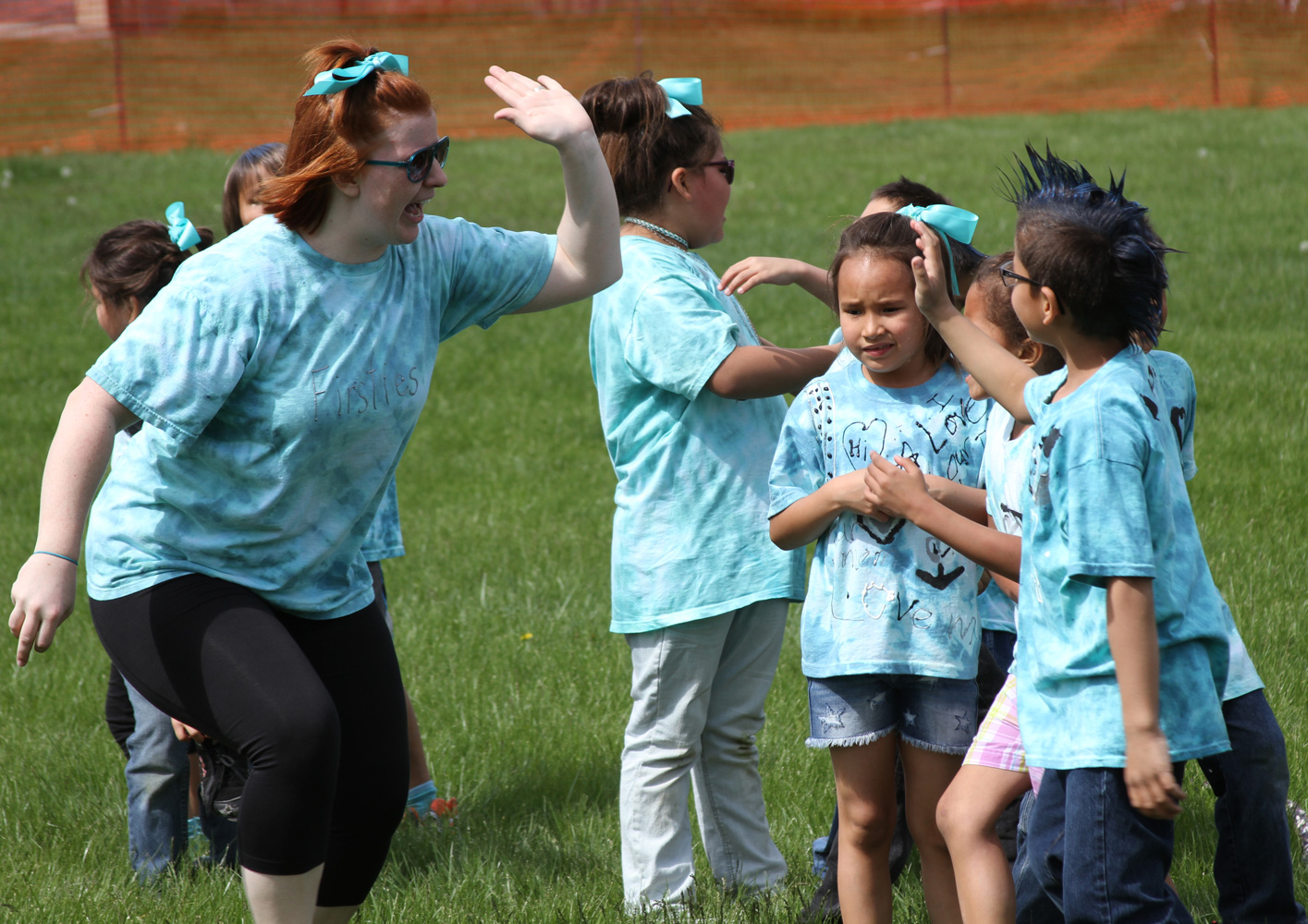 Last Tuesday was devoted to Field Day activities, which kept everyone in grades 1-5 hopping.
During the morning, there were several different activities: Bingo for prizes, an obstacle course and various relays—tug of war, potato sack, scramble through tunnels races, etc.  In the afternoon, activity move into the rec center where there were some very imaginative contests inspired by such shows as Minute to Win It and Fear Factor.  One of the messiest was Digging for Worms – students were face to face with a plate of whipped cream, chocolate syrup and gummy worms. They had to go in and get the gummy worms – no hands!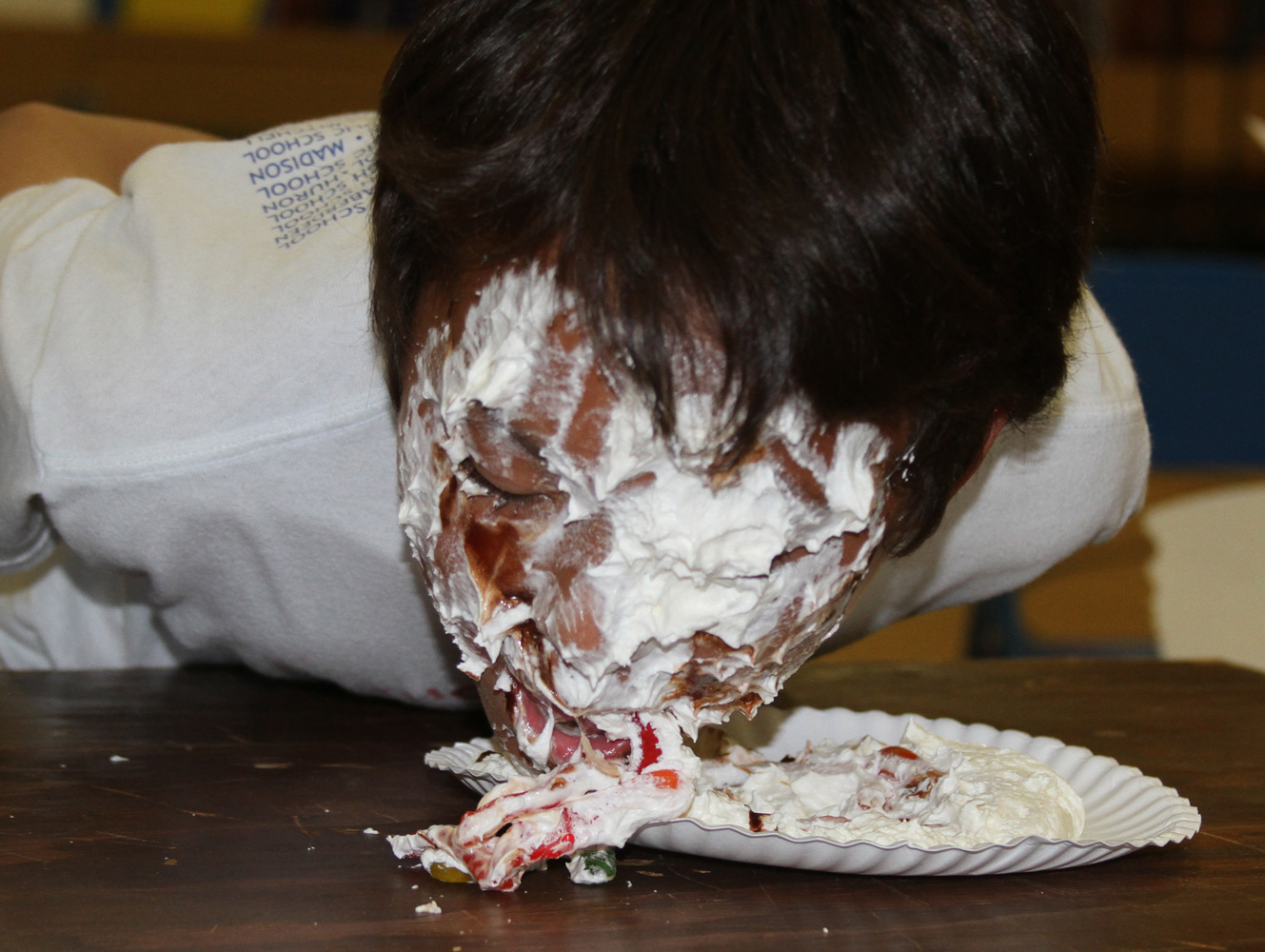 On Thursday St. Joseph's eighth graders enjoyed their annual retreat and graduation practice.  During this time, we shared letters of encouragements from benefactors. Our Lakota students got a small taste of how many people are proud of their achievement and wishing them well with their futures.
If you wrote a letter, sent a card or kept our graduates in your prayers, thank you.  The students were impressed and humbled by the well wishes of so many.
Later that afternoon, we had fourth quarter awards for Honor Roll and attendance.  I'm pleased to announce 91 students had perfect attendance for the quarter, and there were several who had perfect attendance for the year!
Several made honor roll for the quarter and some even made it all four quarters.  For this achievement, they were presented with a sweatshirt that showed they were a St. Joseph's Indian School Honor Roll student.  It was exciting to have several families present for the awards, on campus to sign children out for the summer.
Friday morning was graduation for 17 eighth graders.  They made a banner that will hang in the rec center displaying their motto—'You can't master your future if you are still stuck in your past.'
Three students earned a Presidential Academic Award – a first for St. Joseph's Indian School. Two young men received citizenship pins for their work with the local Explorers – another first. Proud families were in attendance and Our Lady of the Sioux Chapel was jammed full.
We hope you and yours had a wonderful Memorial Day and remembered our service men and women who gave their futures that we might enjoy our freedom today.  May they rest in peace.
God bless you,
Fr. Anthony Kluckman, SCJ
Chaplain