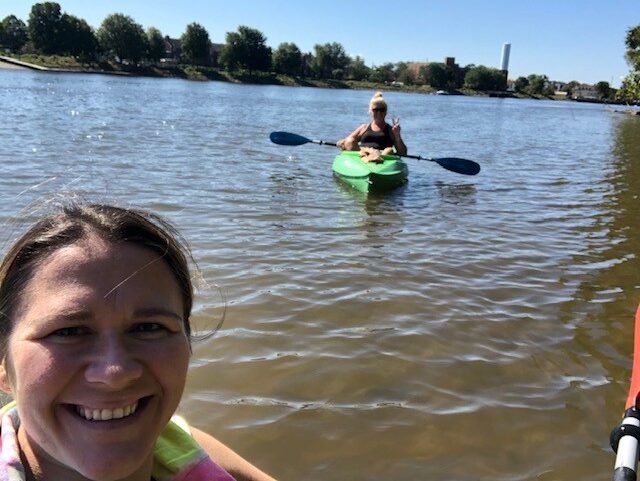 "It's a beautiful day today," said Lauren Corbin. "Let's go out on the water. I promise we'll take it slow."
Stephanie Corbin hesitated at her daughter's words. She hadn't been kayaking in years. After her diagnosis with breast cancer, a double mastectomy and the peaks and valleys of her healing process, she hadn't had the strength. She hadn't felt brave enough … she had been too sick to do one of the things she loved so much.
But, that changed on October 3, 2020. A feeling inside her told her to try.
The mother-daughter pair grabbed their gear and made their way out on to the Delaware River in Burlington, N.J. It turned out to be so refreshing and Stephanie surprised herself by being stronger than she initially thought.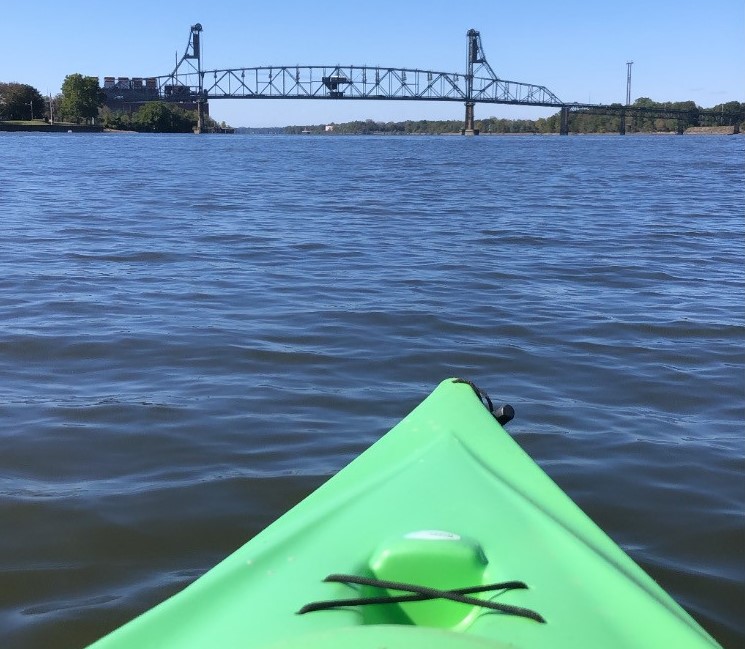 Time softly slipped by, and soon it had been two hours that they'd been kayaking. Although Stephanie went at a slower pace than was typical prior to her diagnosis and surgery, feeling the warm sunshine on her face and enjoying the peace of nature had been good for Stephanie's soul.
"I remember floating there and just feeling so present in that moment," she said. "I was thanking God for everything he had brought me through."
But her body was signaling it was tired, so she listened. She asked Lauren if they could pull off on to Burlington Island, which was close by. While her daughter paddled ahead to get out of her kayak at the island's dock, Stephanie decided to pull off on to shore to lessen the distance for her tired arms.
As she sat there, thanking God for renewing the strength she had lost for so long, she saw something near her feet. A bottle lay resting on the shore. As Stephanie examined it, she noticed there was a message inside.
"I yelled for my daughter, 'Come look! I found a bottle and there's a message inside!'" recalled Stephanie. "She hurried over and we opened it."
Inside, written in a young child's handwriting, were words that now echo in Stephanie's mind every day.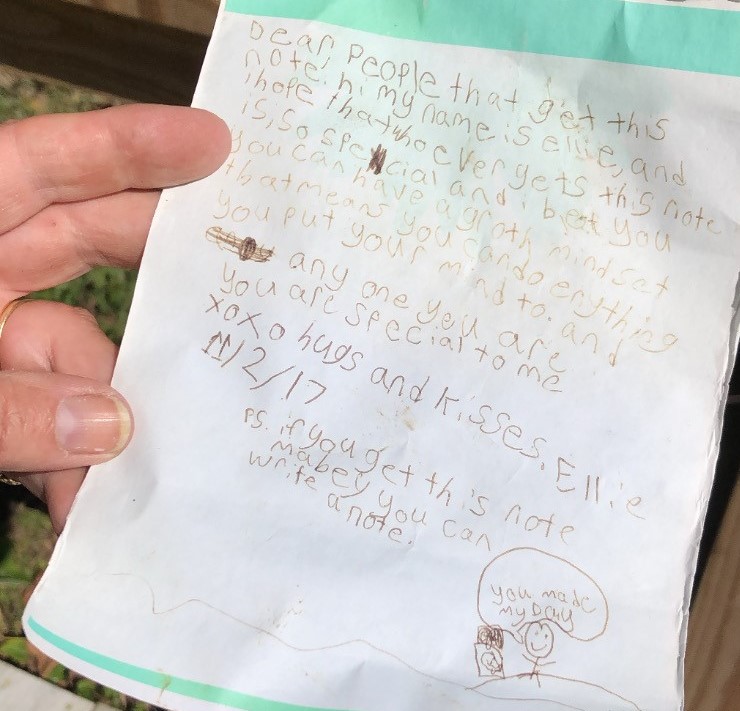 Dear people that get this note. Hi my name is Ellie, and I hope that whoever get this note is so special and I bet you can have a [growth] mindset. That means you can do anything you put your mind to. and any one you are, you are special to me. xoxo hugs and kisses, Ellie, 11/2/17
P.S. if you get this note maybe you can write a note.
Stephanie and her daughter were shocked. The innocent words of the child were so fitting after what they had all gone through. It felt so personal, so exact — like Ellie had been writing specifically to Stephanie.
"The part where she wrote, 'you can do anything you put your mind to,' was really special to me," said Stephanie, speaking through tears.
But, another shocking part of the letter was the date. Young Ellie dated her message November 2, 2017 — just 13 days before Stephanie was diagnosed with breast cancer. For the next three years, as Stephanie rode the waves of her cancer, the message in a bottle rode the waves of the river, until the pair could find each other on a day Stephanie needed those words the most.
"When you've been diagnosed with something you can go one of two ways: you can be miserable with fear or have faith. My faith is strong, but I've been tested," said Stephanie. "I believe that message was God's divine intervention. He used the hands of a little girl to write to me and tell me that I would be okay."
After examining the note further, Stephanie saw a printed message on the back that tied the notepad to St. Joseph's Indian School. After Stephanie reached out to our school, we determined Ellie was not a student, but likely a little girl whose family received a notepad from our school in the mail.
At St. Joseph's, it's our hope that the gifts we send in mail packages will be used to spread goodness, love and kindness. Little Ellie did exactly that, and forever changed the life of a stranger she will likely never meet, but who also needed her words the most.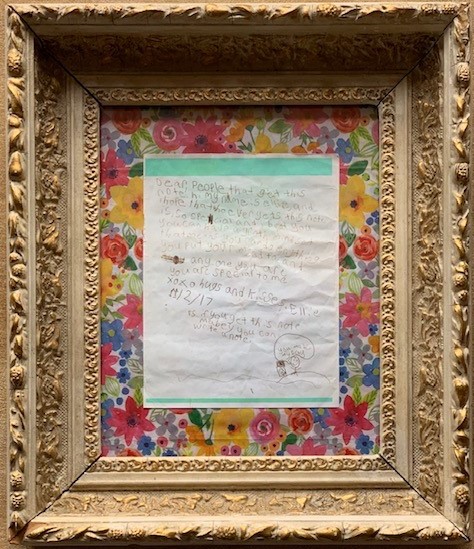 Stephanie plans to write messages with her grandchildren and release them for other unsuspecting strangers. She wants to mirror Ellie's example and spread more goodness into a world that could use a little more right now.
"This message was meant for me without a doubt," said Stephanie. "To my guardian angel, Ellie, thank you for such beautiful words of encouragements. Wherever you are, please know you touched my life."
To learn more about St. Joseph's Indian School, please visit stjo.org.