Hello friends of St. Joseph's Indian School!  I hope this finds you all doing well and enjoying your summer!  Summer is in full swing here at St. Joe's and it is keeping us all very busy!  I am a Family Service Counselor and wanted to share a little with you about what summer is for me.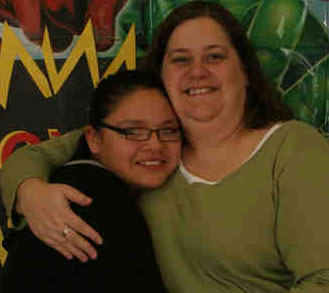 During the summer, the Family Service Counselors hit the road and go visit our Lakota students and their families.  We check in to see that the students and families are doing well, as well as ask if there is anything they need from us during the summer.  The students and families are usually happy to see us and are very welcoming.
We also complete interviews for prospective students during the summer.  Part of the admissions process is gathering records for a student, but perhaps the most important part of the admissions process is meeting the child and their family.
We go to their homes and complete an interview to see if they would be a good fit for St. Joseph's programs. We also take time during the interview to explain St. Joseph's Indian School, the programs offered and the schedule in the homes and school.  The interview process usually takes about an hour to an hour and a half to complete.
It is always wonderful meeting new families!
Other things counselors complete during the summer include paperwork, getting ready for the upcoming school year, attending workshops and trainings, and other tasks that pile up during the school year.
While there are a few Native American students on campus during the summer, it is much different from during the school year.  Most of a Family Service Counselor's summer is spent on the road traveling to various locations around South Dakota to check in with students and families.
We get to see a lot of beautiful country and it is always a pleasure seeing students and families.  One of the students I have seen this summer is already anxious to come back for the new school year! J
We miss our students during the summer, so getting to see them is a bonus.  We are all ready for them to come back and to start a new school year in August.
Enjoy your summer, and as always, thank you for the generous support you give to St. Joseph's Indian School.  Without your prayers and support, we could not do the wonderful work we do!
Blessing to all of you!