At St. Joseph's Indian School, we strive to educate the Lakota (Sioux) children we work with for life – mind, body, heart and spirit. With a safe environment and enough to eat, the students are ready to learn! As a fully accredited facility, St. Joseph's meets all the academic standards put forth by the State of South Dakota. Because we are a private school, we also have the privilege of having Religion and Native American Studies part of our regular curriculum.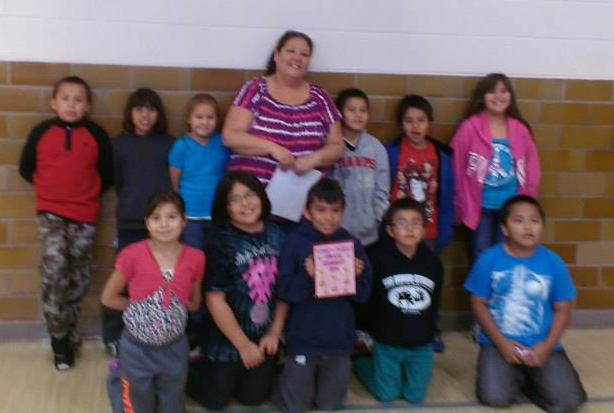 First quarter has ended for the Lakota boys and girls, so school is in full swing!
Earlier this week, we held awards assemblies honoring those students who made the honor roll as well as those who had perfect attendance.  We also introduced our traveling academic trophies. The trophy will now be part of the awards ceremony honoring the class with the highest collective grade point average. Our first winners were Brock's 5th grade and Nancy's 3rd grade; the classes also get a pizza party to go with their trophy.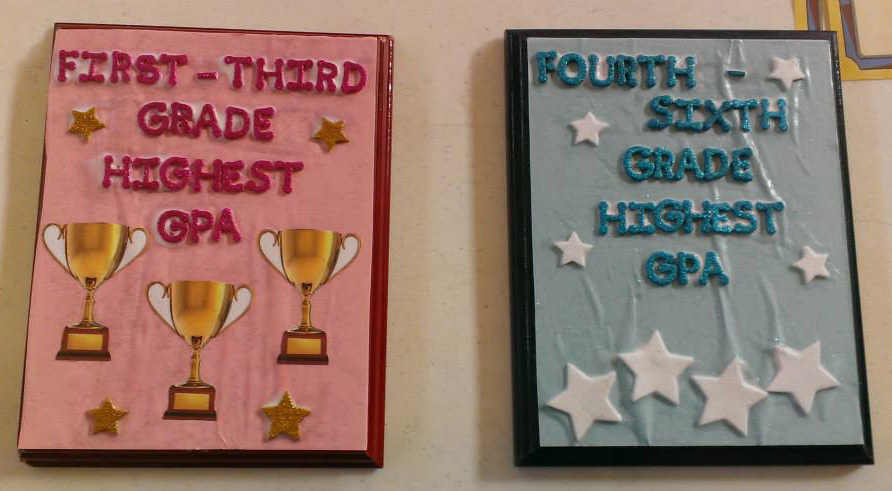 This was an idea borrowed from St. Joseph's high school program. The high school program awards the trophy by home rather than class, but still recognizes the highest cumulative GPA and fewest missing assignments. We have five high school homes at St. Joseph's, and our students attend Chamberlain Public High School
In addition to recognizing academic achievements, we have an Acalympics team. Acalympics is an academic challenge in which students answer questions across the curriculum spectrum.  St. Joseph's students have taken part in several of these over the past few years. Recently, our team hosted teams from Pierre and White River.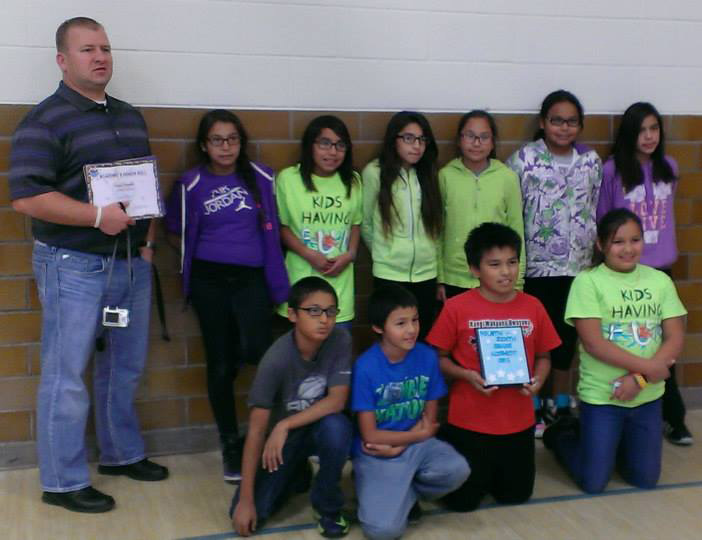 Congratulations to all the teams! Pierre came in first, White River second and St. Joseph's team took third.
These are just a few of the things we do at St. Joseph's to educate the Lakota children for life – mind, body, heart and spirit. Pilamaya – thank you – for being such an important part of our mission!
Sincerely,
Fr. Anthony Kluckman, SCJ
Chaplain