Many of our Lakota students enjoyed a spring break this past week. Our homes all opened up at noon today. While the students appreciate a chance to go home, I also notice that a few days off this time of year does wonders for our teachers and houseparenting staff. As we start the fourth quarter, staff are returning with renewed energy for the flurry of activity as we head towards graduation and all the end-of-the-school-year activities.
My week began with some community days of recollection. Fr. Jim from Milwaukee gave us a series of talks about spirituality and we took time to break from activity to spend extra time during this season of Lent in prayer and reflection. Mid-week, I made a quick trip to Wisconsin for a finance meeting for my religious order, the Priests of the Sacred Heart (SCJs).
Fr. Ed, who is retired in Milwaukee, brought out an index card box full of pictures. All were from 1965 when he was stationed here in South Dakota, and he asked me if we were interested in having the photos for our historical center. Many of the pictures were from the end of the year when families came to pick up students. Others were from the bus trip taking students home to North Dakota.
In those days, many of the students who came from that distance – more than 5 hours away – didn't see their families from September through May, and the photos touched on their stories. As our Akta Lakota Museum expansion project continues to rise, several people have come forward with pictures and memorabilia that fill in St. Joseph's history.
Campus wasn't totally quiet during spring break. We kept one of the homes open for 13 students whose family situation made it better for them to remain here. Daves, Louie and Rudy are three brothers who live in different homes during regular school year because of their age difference, but were glad to have some family time together in the break home. They were the only boys in the group, but still got along well with the ten girls who stayed. The kids and houseparents in the break home enjoyed many activities on campus, and also traveled to Pierre where the water slide at the YMCA pool is always a hit.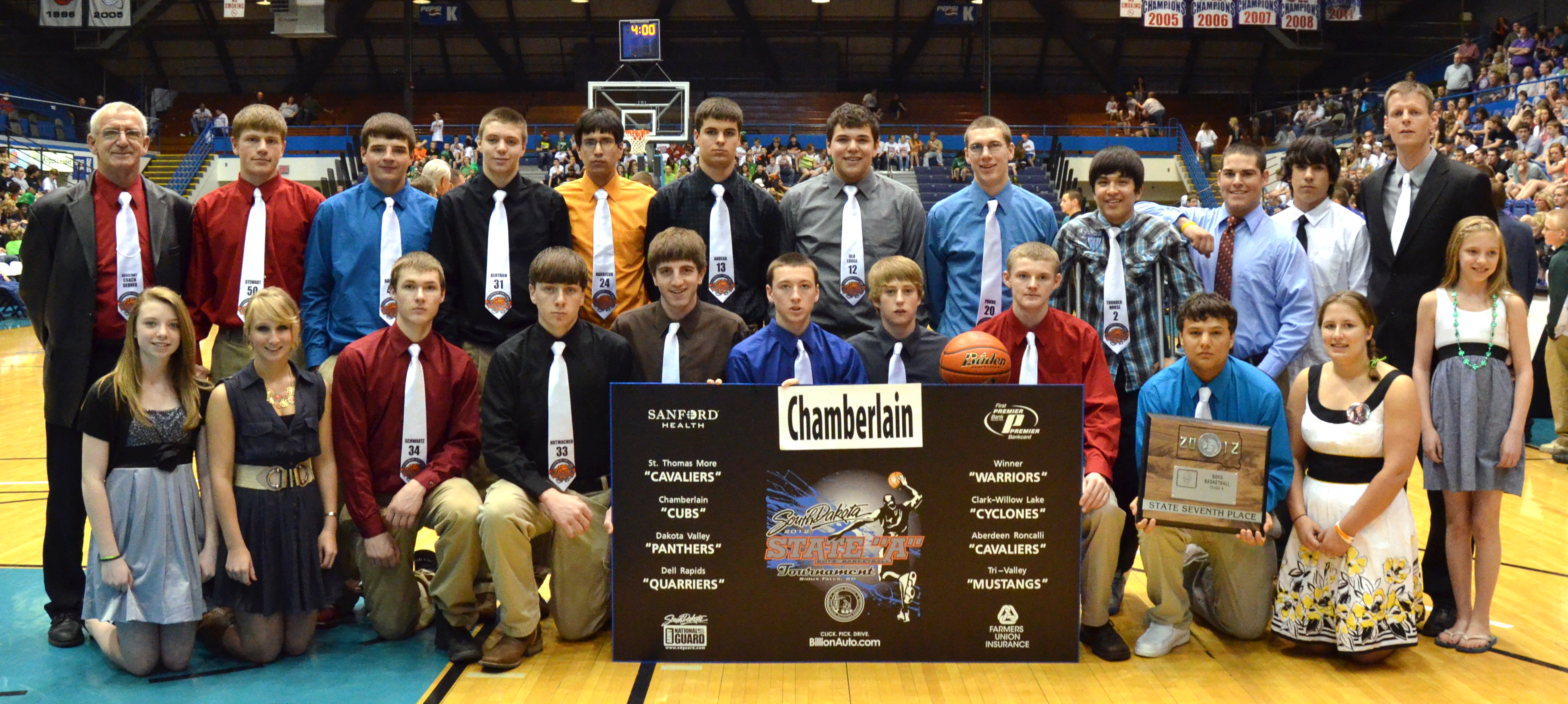 Since our high school students attend the public school, they continued with the usual classes. Friday was a day off for them as the Chamberlain boys played in the state basketball tournament at Sioux Falls. The Cubs finished 7th, and their one victory avenged an earlier loss to our rivals from Winner.
Today was a landmark day for several of our high school students. Six have been preparing to receive the sacrament of confirmation, and Bishop Swain from Sioux Falls was in our area. Erica and Tia, sophomore twins, are from Fort Thompson, which is 25 miles north of us along the Missouri River. They joined the parishioners there and had lots of family to celebrate with them. Their roommates from the Crane Home also joined for support. The twins both took the same confirmation name – Kateri – in honor of the Mohawk/Algonquin woman who will officially become canonized in October. I am a former pastor of Fort Thompson, and know most of the folks there. I grinned however, when one newer parishioner came up to me before mass and asked how my recent trip to Rome was. I've never been to Rome – she thought I was the bishop!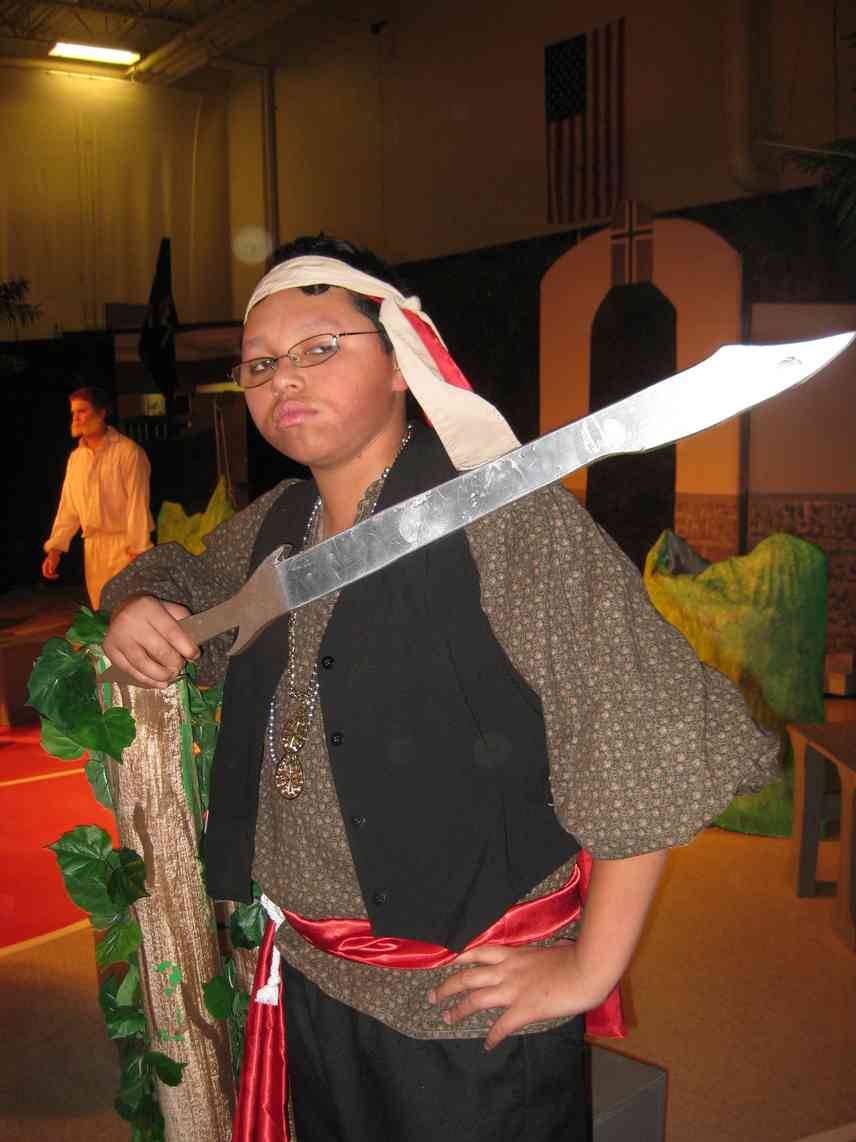 After Fort Thompson, I came back to Chamberlain, where three of our high school boys, William, Chris and Jacob joined their high school classmates for confirmation downtown at St. James. I noticed Chris took the name of a Saint that I'm not very familiar with – Genesius. When asked about it he said that Genesius is the patron of actors. Chris has relished taking part in the highschool theater department and definitely has caught the acting bug. Several children of our staff members were also confirmed, and I enjoyed wandering the tables to say hello and meet extended  family at the tasty dinner the parish put on for everyone afterward.
One more high school girl, Trinity, is prepared for confirmation, but will wait until May and receive the sacrament at her home parish, Isaac Jogues in Rapid City when the bishop visits.