When you rebuild and renovate, it's a messy job. With all the construction and remodeling projects going on around St. Joseph's Indian School's campus, I see organized chaos. I tell myself things have to get worse before they get better. The students will arrive in less than three weeks, and we will get our house – and campus – in order by then. The improvements so far this summer have been of good workmanship and much needed.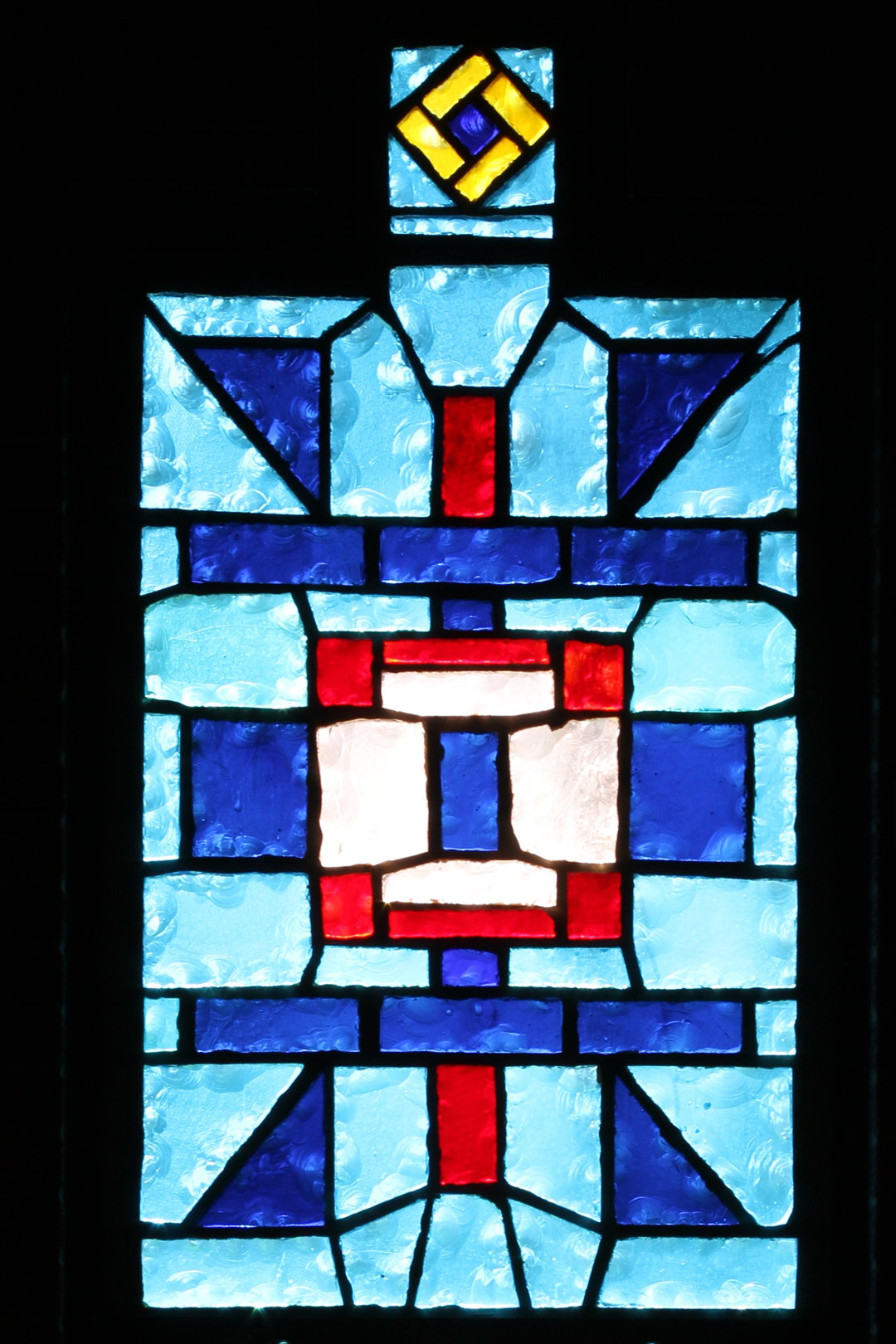 Part of the afternoon was spent with a film crew from South Dakota Public Broadcasting. Through a grant from the Endowment for the Arts they are producing a piece about stained glass windows to be aired early next year. Our Lady of the Sioux Chapel has stained glass windows with some traditional Lakota geometric shapes that depict the seven Sacred Lakota ceremonies and the sacred pipe. We also have windows of significant moments in South Dakota Catholic Indian history,
Black Elk and other Native Catechists
The first ordained Native priest and Deacons
The establishment of the Oblate Sisters of the Blessed Sacrament for Native women who felt called to religious life.
We also have a morning star on the east wall of the chapel that lets in the vibrant morning sun. A window of a Native Holy Family graces the doors above the Benedictine Homes, where the first, second and third grade students live.
I don't often make the time to stop and observe the beautiful art that's around campus. As the film crew went to each window to get a good shot, I took a longer and more meditative look at the windows and reflected on the meaning and history behind them.