My name is Connor and I am completing an internship at St. Joseph's Indian School as part of the University of Notre Dame's Summer Service Learning Program (SSLP), which is run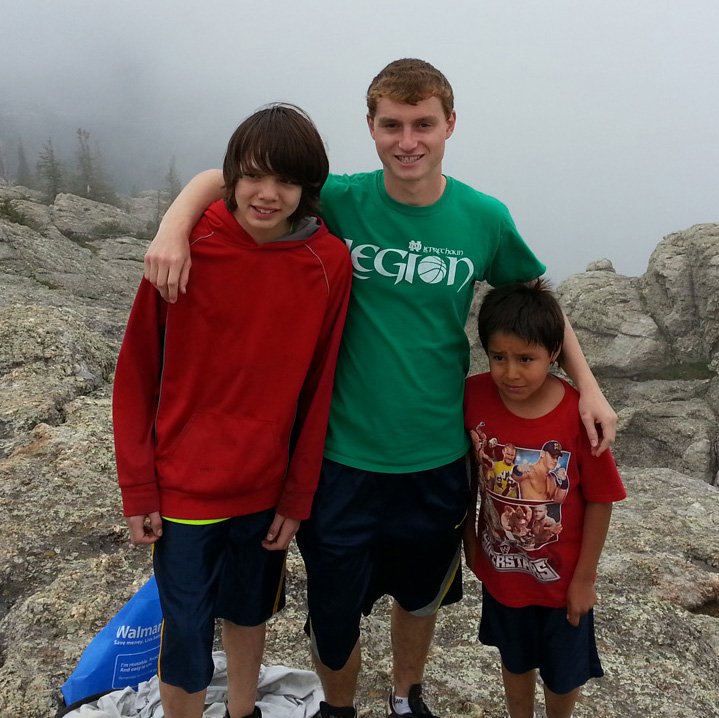 by the Center for Social Concerns. I am a rising sophomore from the Washington, DC, area and I picked St. Joseph's from over 200 SSLP sites all across the country. I started working here at the end of May and am now completing my fourth and final week at St. Joseph's.
Next, I will complete the 8-week SSLP program by spending the remaining four weeks working at the St. Francis House in Sioux Falls, South Dakota.
While I have been here, the majority of my time has been spent as a camp counselor for Rising Eagle Day Camp.
The campers are broken up into an older group for ages 10-14 and a younger group for kids 9 and under with the two groups alternating which activities they do during the day. Each day after arriving on campus and eating breakfast, the older kids head off to Lakota Studies with Jeshua and LaRayne, while the younger group has outdoor recreation time led by Mark. Afterwards, they switch activities, which are then followed by lunch in the school's dining hall.
In Lakota Studies, the kids learn about their cultural heritage by listening to stories, singing traditional songs, and playing the drum. The kids also make their very own, personal drums and carve pipes out of soap bars, among other arts and crafts activities. During their rec time, the kids do anything ranging from playing softball outdoors to playing thunder ball in the gym to learning about water safety with the Army Corps of Engineers down at the river.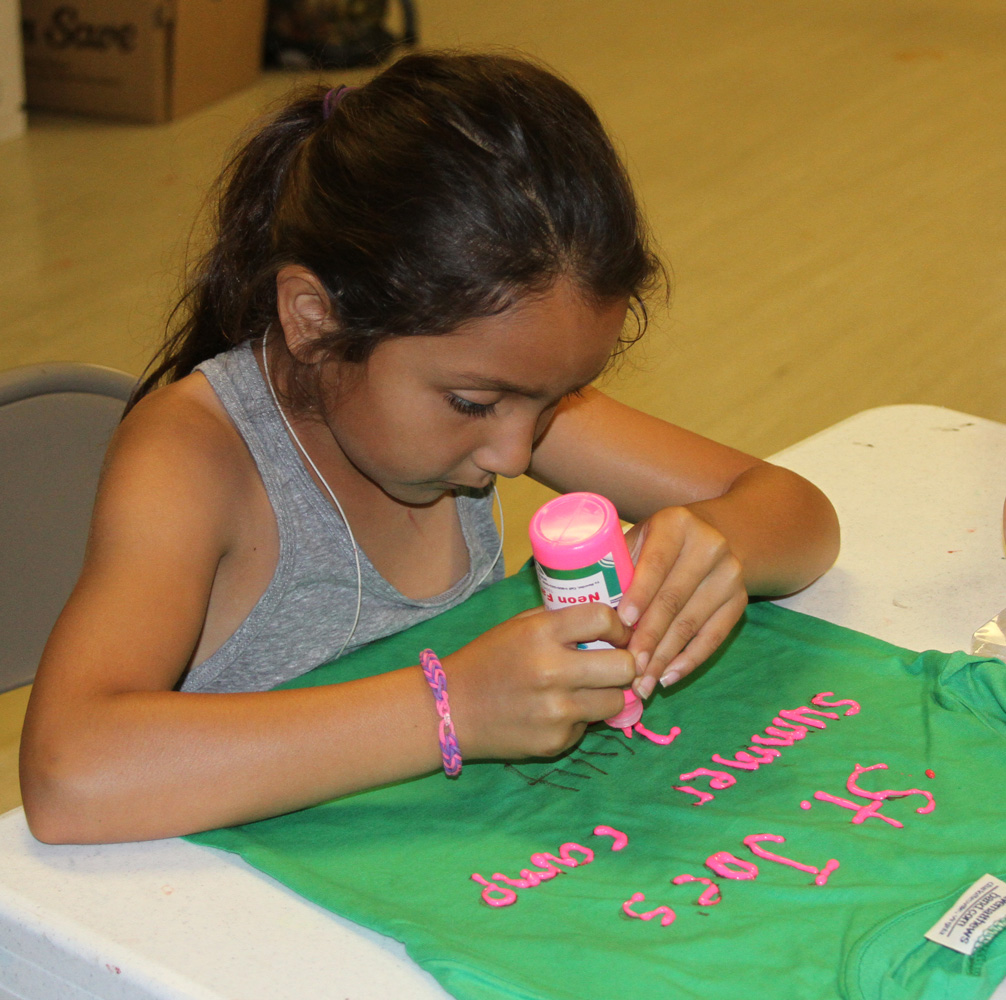 After lunch, the older group has arts and crafts with Melissa and the younger kids have swim time in the rec center pool. Again, the two groups switch activities after a while. In arts and crafts, the kids wove God's Eyes out of yarn, designed camp t-shirts with puffy paint, and built key chains by melting down plastic beads. Following a snack after this full day of activities, it is time for the kids to head back home until camp starts back up again the next day.
In addition to helping out at the summer camp, I have gone with Sherry and Chelsea, two of St. Joseph's Family Service Counselors, on home to see students back home in their reservation communities for the summer.
I spent a day traveling on the bookmobile to provide books to Native American kids who can't get to a library during the summer – they would not be able to read a new book until returning to school in the fall.
In addition to these travels, I have also spent a good amount of time with the summer home kids who stay at St. Joseph's over break. Mostly, I have just been hanging out with them, getting to know them better through games of basketball and swimming. I also accompanied the summer home kids on weekend trips to the Black Hills, where we hiked Harney Peak and explored Wind Cave, and Sioux Falls where we went go-carting and played laser tag.
So far, I have had a great experience out here in South Dakota. I would like to thank St. Joseph's for welcoming me so warmly into their school community this past month. I will miss St. Joe's very much when I have to leave, but this school and the time I spent here will always have a special place in my memory. I am grateful for this amazing opportunity and I wish all those at St. Joseph's the best.
See what the Lakota children thought of Rising Eagle Day Camp – watch the video now! http://bit.ly/1pMJ5zI