St. Joseph's recently celebrated Catholic School Week.
Our event theme for Catholic Schools Week 2010 was Dividends for Life.
An essay contest was part of the celebration. Students were to reflect on what they're learning at St. Joseph's Indian School and how it provides them the dividends of faith, knowledge, discipline and morality.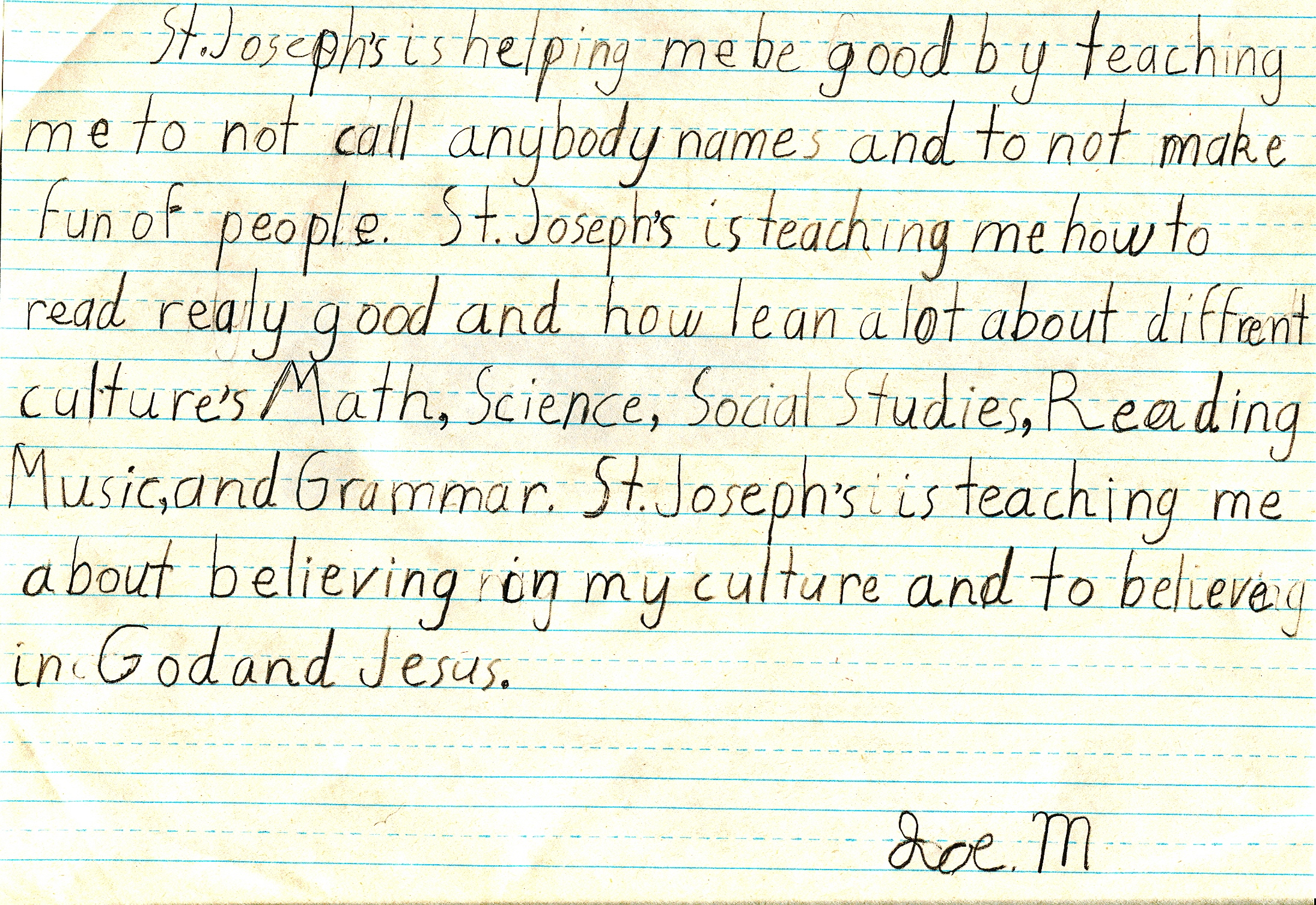 Read more essays by St. Joseph's students!