Dear Friends of St. Joseph's Indian School,
What a difference a week makes!  Last week, we were coming down from a great powwow and lots of visitors. This week, things have calmed down and returned to normal. If you haven't seen our powwow video yet, please check it out! Thank you again for coming and making it a wonderful weekend.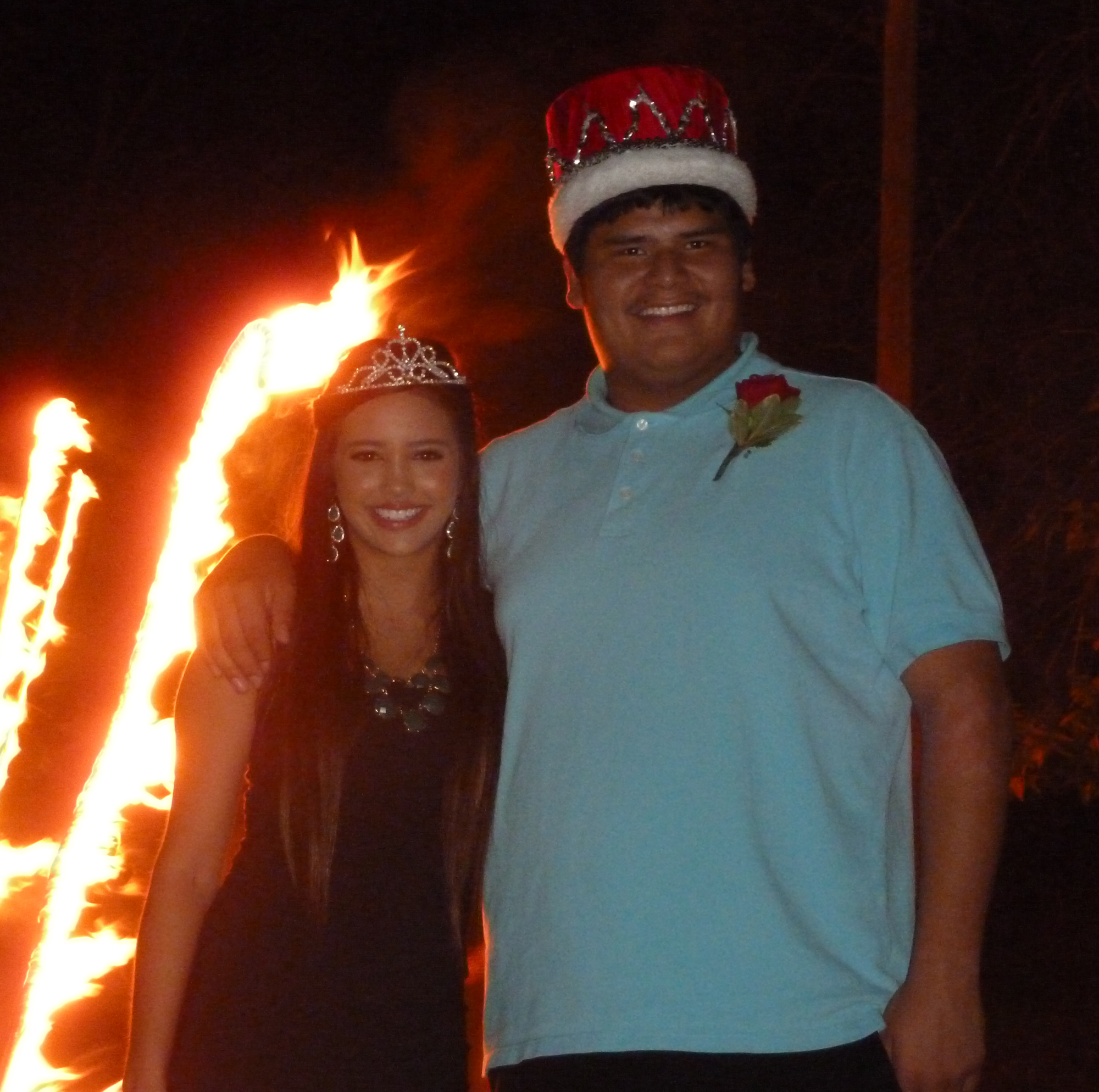 Chamberlain High School kicked off their Homecoming Week last night with the coronation of Homecoming Royalty tonight.  One of St. Joseph's high school students, Cody, was crowned Homecoming King.  We're so proud!
I just got back from a meeting at our headquarters in Hales Corners, Wisconsin, where Canadian and American SCJs met with our Superior General who was finishing up his visit to North America.  I had the chance to see Fr. Steve; he asked me to thank those who were at the powwow and took part in the prayer and honor dance for him.
Our German exchange students are on their way home.  They visited South Dakota and made a presentation to our students regarding what life and school is like in Germany.  For the past few years, 2-4 students and chaperones have visited Germany to share what life and school are like at St. Joseph's.
We had some unexpected 'guests' on campus yesterday – some local cattle broke through a fence and showed up on St. Joseph's football field!  Our maintenance crew sprang into action to round them up and do some 'pick up' to get the field ready for tonight's football game against Chamberlain.
I hope your week is filled with much joy and happiness.  May God's blessings continue to be yours!
Fr. Anthony Kluckman, SCJ
Chaplain