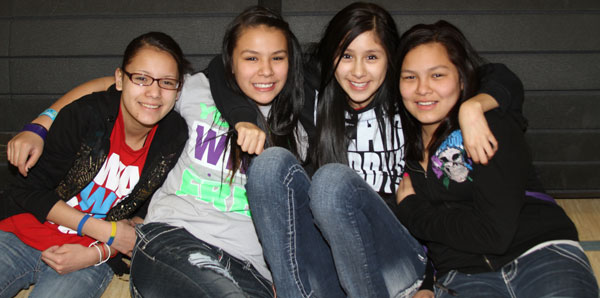 Greetings, friends of St. Joseph's Indian School!  I hope you are doing well.  It is hard to believe, but spring is here!  The official start of spring was March 20, and with that comes St. Joseph's Indian School's spring and Easter Breaks.  The students departed for break on March 22 and will return April 1.
Most of our students will be headed home.  At this most holy time of year, it is wonderful to see our students being able to spend the time with their families.  Our students have worked hard over the last months, since returning from Christmas break, and are excited to have a few days away from school to be with family.  A few of our students will be remaining on campus for the break, with houseparents in one of St. Joseph's homes.
Our high school students do get a few days off for Easter Break, but lament the fact they no longer get the long Spring Break our younger Lakota students get J.
Upon returning to St. Joseph's campus on April 1, students in grades 1-5 will get to take part in an Easter egg hunt.  This is always great fun for the younger students.  Grades 6-8 will be having a potluck on that day, which is open to all of the 6-8 grade students and their families.  This is the first year the 6-8 grade community will be holding the potluck and we hope for great success.
Over Spring Break, three of our eighth grade students headed to Washington, D.C., for a few days to tour our nation's capital.
For a couple of the students, it will be their first experience with flying, and although nervous, they are very excited to be on a plane!  The students are also looking forward to being away from South Dakota and experiencing a big city and all that Washington, D.C. has to offer.  We wish them safe travels and an excellent adventure!
At this most holy time of year, we here at St. Joseph's Indian School wish to take a minute to THANK YOU for all of the support you offer us throughout the year.
Without your prayers and generous financial support, we would not be able to do the work we do here.  St. Joseph's Indian School is an amazing place and we are so very lucky to be able to work with some amazing children.
We wish you a most blessed Easter season!