Sixteen staff members who have been hired over the past year started their week of New Staff Orientation. Some have been here as long as eleven months and seem like old pros, but nine are brand new. Mike, our Director of Child Services, gave a fitting welcome. He and his wife started here as houseparents 27 years ago. He identified with people's initial excitement, but also fears. Some days working with students in a residential situation can try anyone's patience. Other days are so rewarding. The first year is such a learning experience and he urged people to be realistic about the ups and downs and to look to other staff for help through the stressful times. As our supervisors introduced themselves, the youngest has been here 5 years, but others from 15 to 35 years. Mike said that when you keep the mission in mind, this work really becomes part of you and St. Joseph's is a special place. And we have great staff longevity. Yet new people always bring us their gifts and keep things fresh.
I started to work on the names of our new staff. The 1st and 2nd grade teachers are Annie and Mary, easy enough to remember since I have twin sisters by those two names. I look forward to getting to know each of the houseparents, teachers and support staff who bring enthusiasm and a desire to make a difference.
Kathleen, our principal, was invited to attend a conference in Germany. Many different schools run by the Priests of the Sacred Heart participated, and the cultural exchange was enlightening. She came back excited with ideas and materials about what it means to be an SCJ educator and how to pass Dehonian values on to our students.
The offices surrounding mine have been fairly quiet the past couple of weeks. In comparison, today seemed like a beehive of activity. All of our Family Service Counselors (FSC) were back on the job, taking care of admissions. We are already close to capacity, but as school gets closer to starting, many families have made inquiries to see if there are any openings for their children. The FSCs are making sure all the consent forms were in, and getting all the student files ready so teachers and houseparents can review them next week.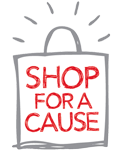 Speaking of back to school, for all you who are putting your shopping lists together, Macy's has again partnered with St. Joseph's Indian School in a "Shop for a Cause" promotion. If a donor purchases a $5 Macy's coupon, they receive 25% off at Macy's stores and at www.macys.com on Saturday, August 25th. 
The great news is that St. Joseph's gets to keep 100% of the proceeds!
You can learn more about this promotion on St. Joseph's Indian School's website.