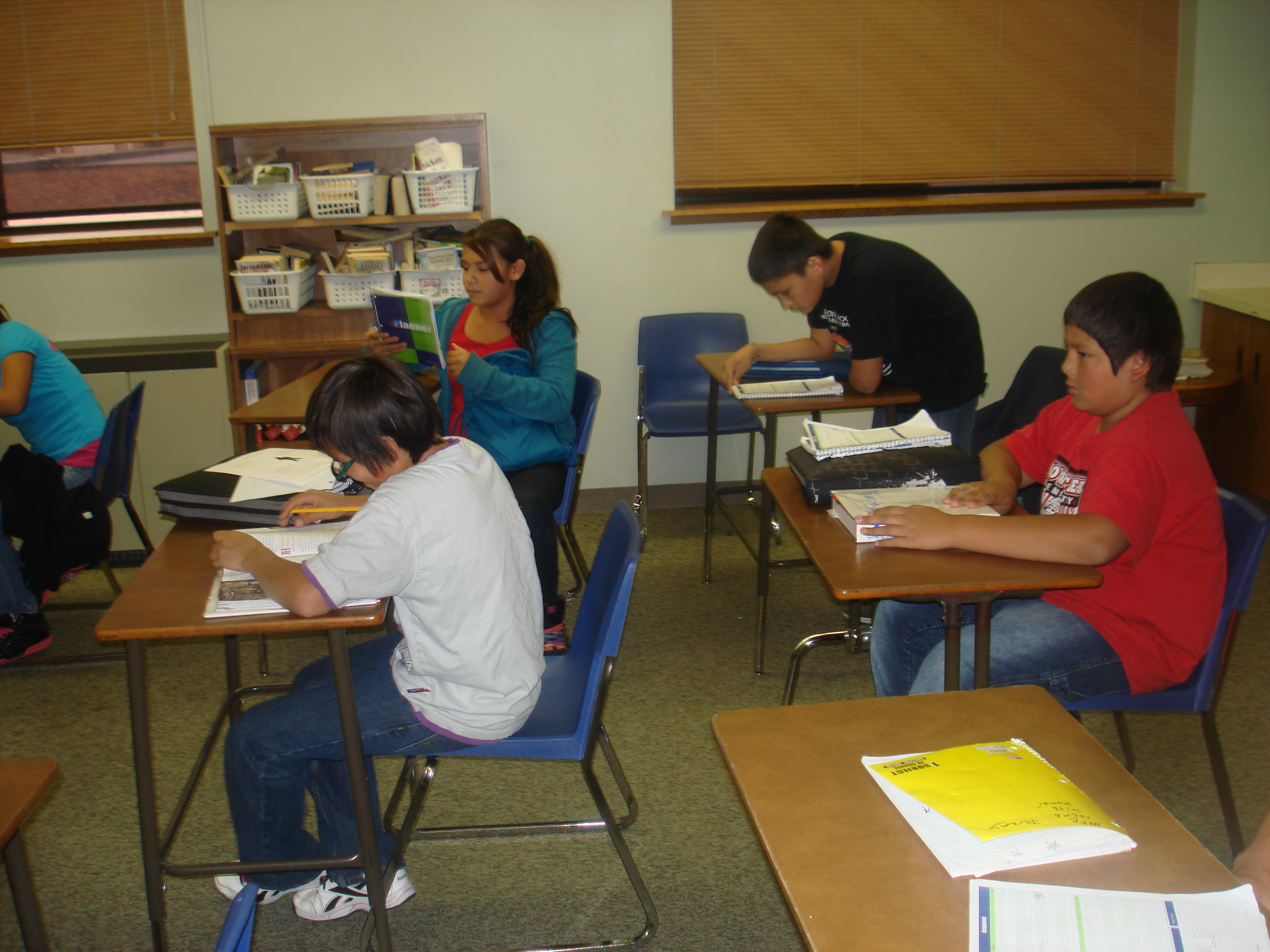 Hi!  I am Linea and I teach sixth, seventh and eighth grade reading at St. Joseph's Indian School.  For the past nine weeks, we have been reading nonfiction stories, including biographies, autobiographies memoirs and historical nonfiction.
We are working on understanding the elements of tone, setting, characters and conflicts, and how they affect nonfiction.  We are also learning how to determine fact from opinion.   It is enlightening to see how nonfiction can grab their interest as well as fiction, and encouraging to see them relate different stories to their own experiences.
Our goal is to help the students comprehend information and make it a little bit fun at the same time!