Construction continues . . . (Read the previous construction update here!)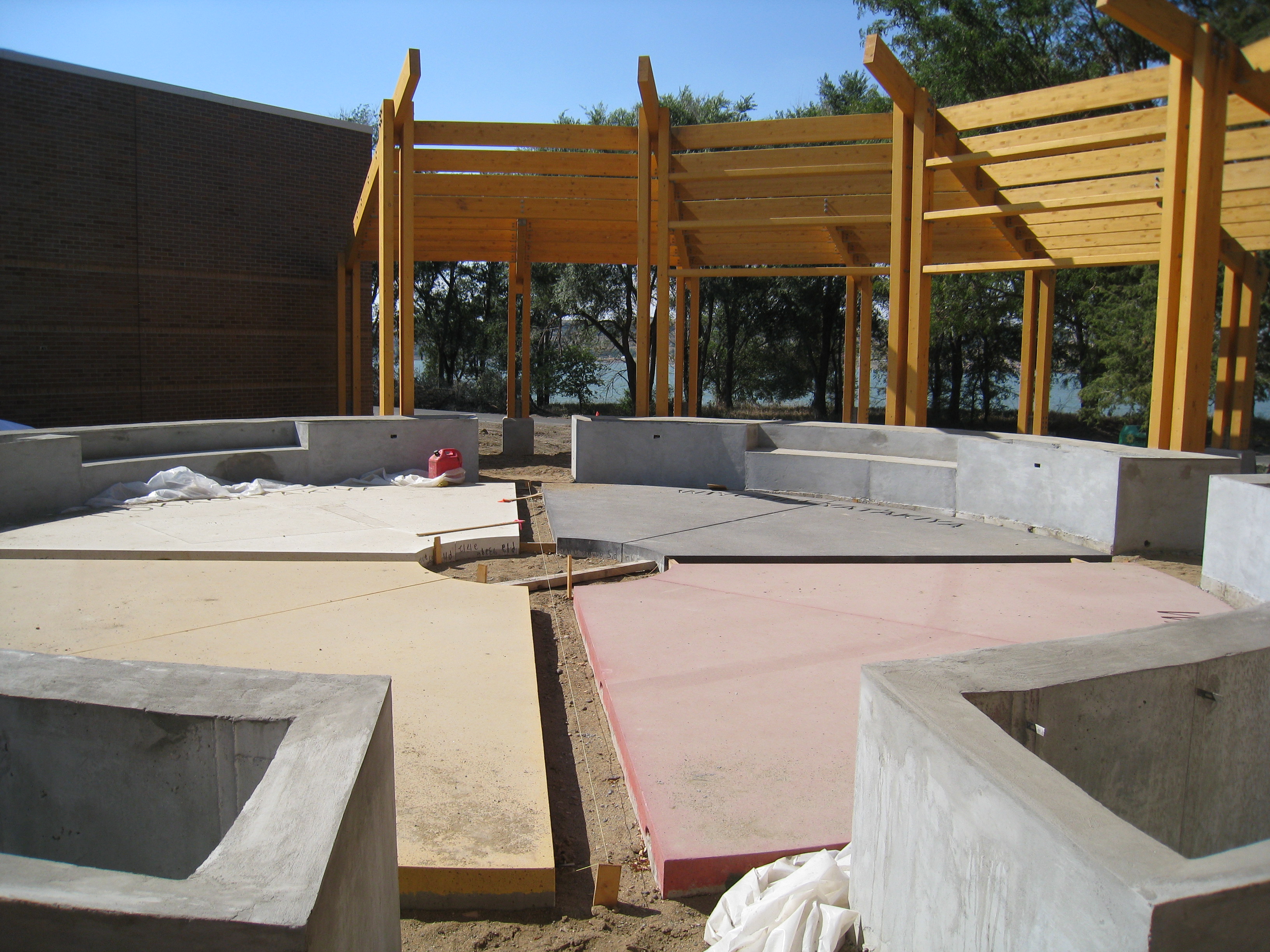 The addition of the new Tokéya uŋkí nájiŋpi (We stood here in the beginning) Alumni/Historical Center has made great progress since July.  Most of the structure's exterior work is complete and contractors are now busy working on the interior of the building.
At this point we are really in the final stages, installing lights, cabinets and wall and floor coverings.  The final completion date of the project is scheduled for October 1 and everyone is getting excited to move in.
Once the building construction is complete, we will begin Phase II of the project. This includes installation of the Tokéya uŋkí nájiŋpi exhibits and renovation work to the existing museum building and exhibits.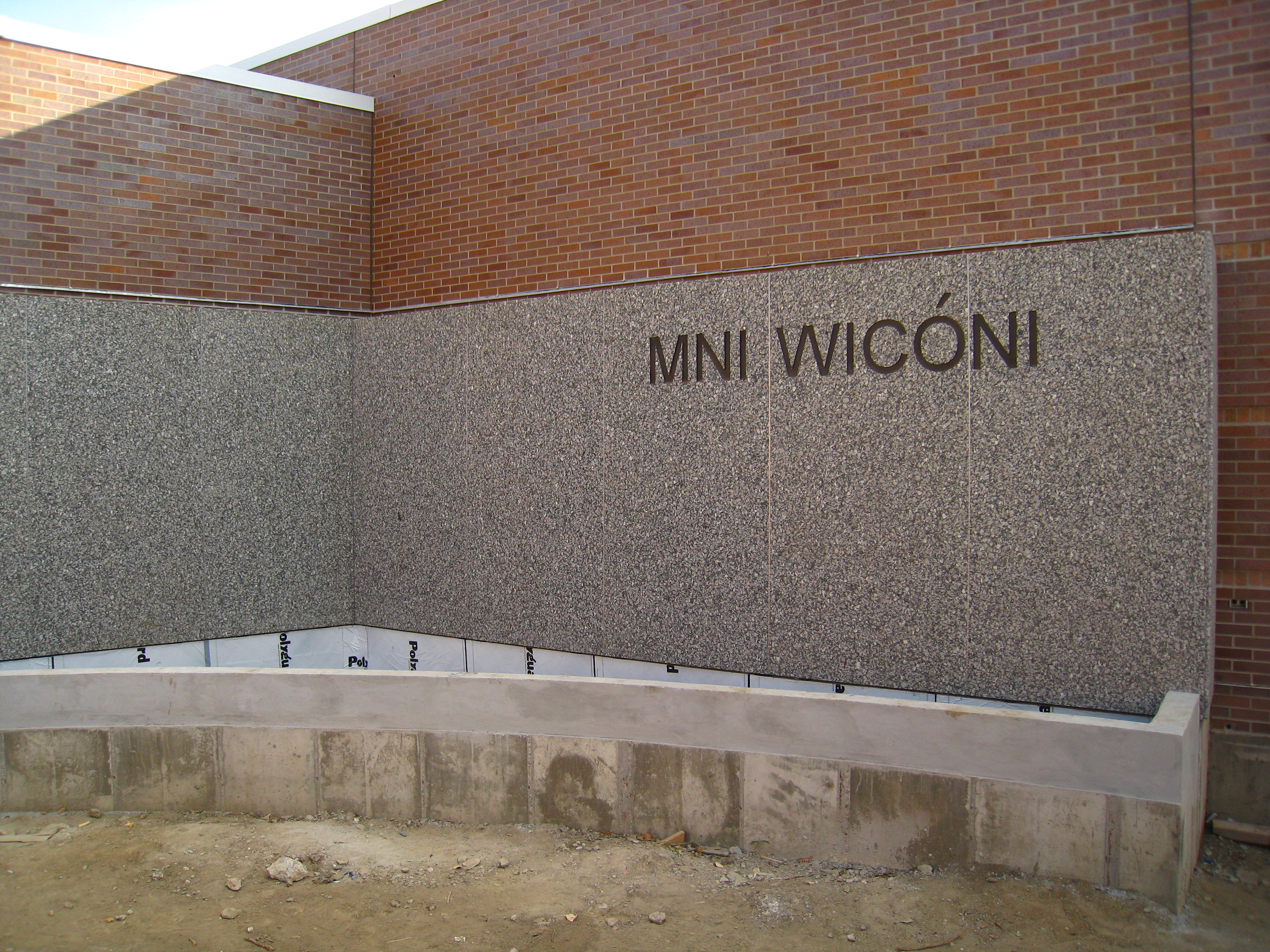 Other projects going on outside of the building are the addition of a Medicine Wheel Garden and the expansion of our parking lot; the museum and the Rec Center share a parking lot and things get pretty tight during the school year when sporting activities are in full swing.  In an effort to alleviate the problem the parking area will be expanded, adding additional parking spaces and a specific area designated for bus parking.  The improvement to the site will make the area much safer for our students and visitors.
This Medicine Wheel Garden area is shaping up as well.  The water wall element was installed last month and looks beautiful. The wall is inscribed with the Lakota words Mni Wićoni which translates to "water is life."  The glu-lam beams for the arbor are in place and the pre-cast colors of the medicine wheel have been installed.  It is really progressing nicely.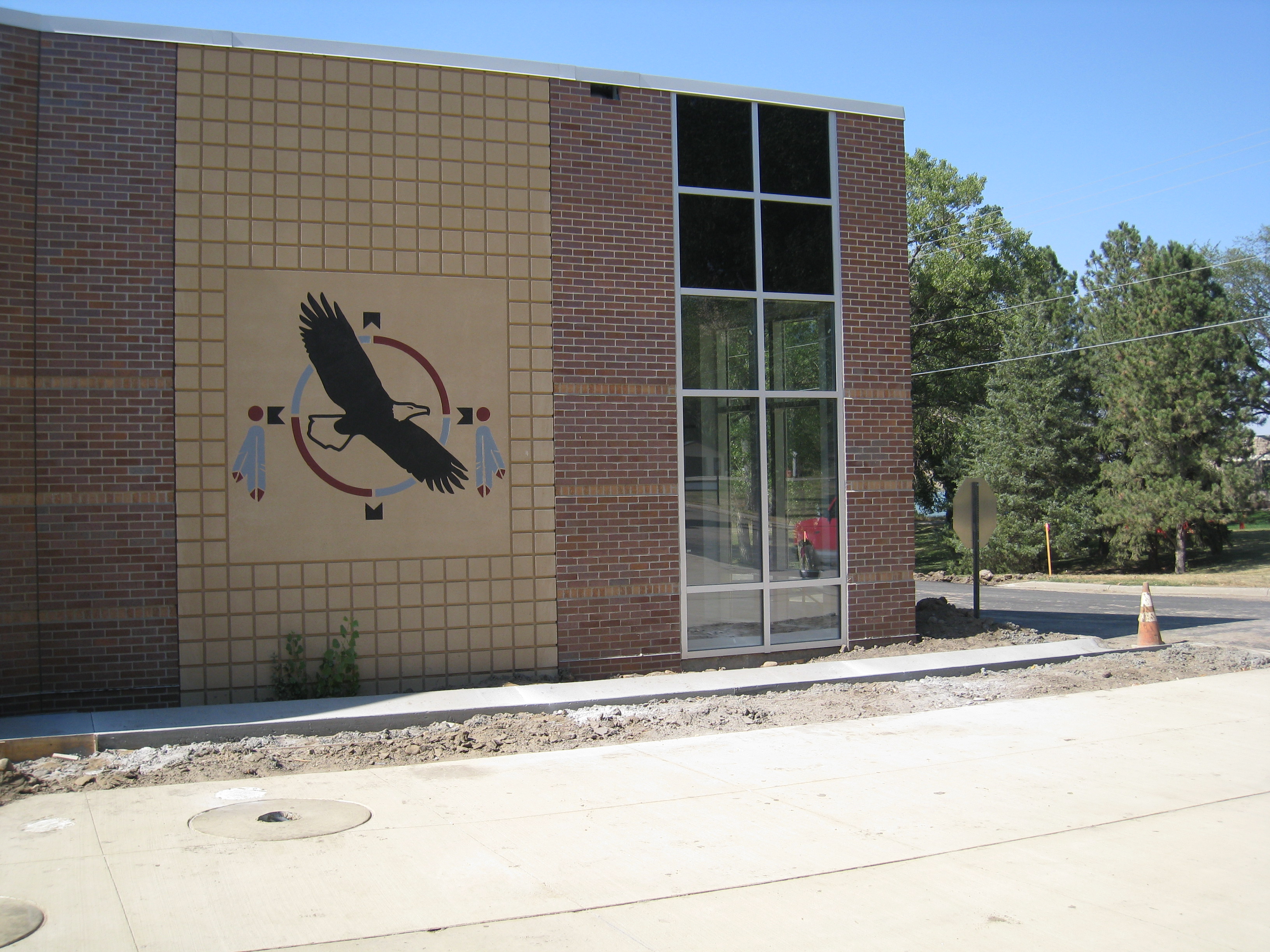 If you are planning to visit our area please don't let our construction scare you away.  As construction progresses we will continue to maintain regular museum hours as much as possible and extend a heartfelt welcome to everyone! We hope you can stop by and check out our progress.
Pilamaya – thank you!  Dixie