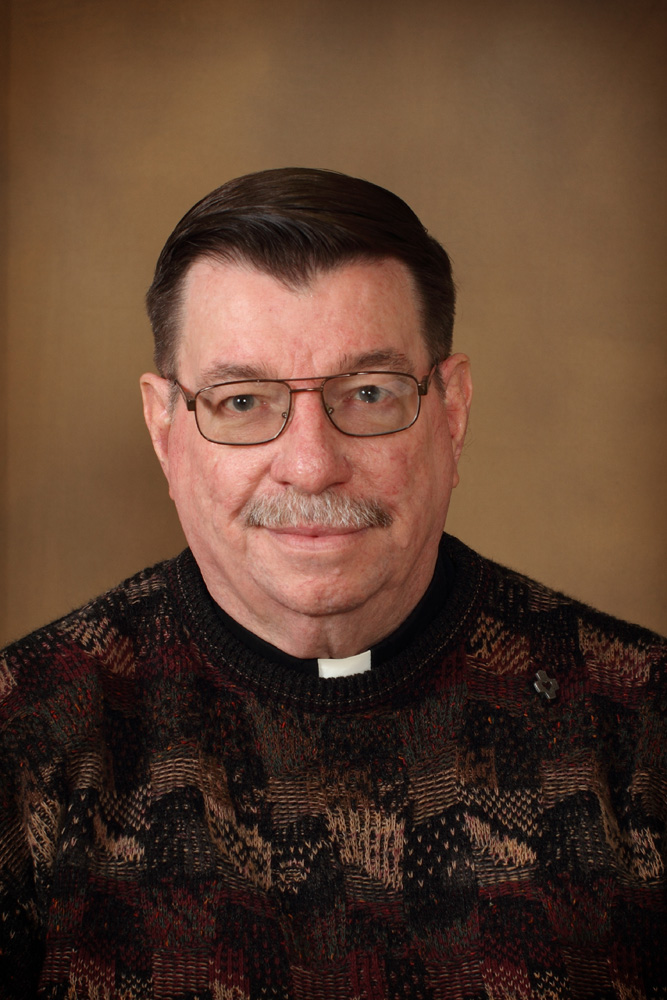 IT'S BACK!!!!  Just when we thought we might be getting over the snow, the third storm in three weeks nailed us. Interstate 90 was closed from Chamberlain to Rapid City– a stretch of about 200 miles.
The big event this past weekend was the Student Christmas Store! The store is a yearly tradition that allows our students to "shop" for their loved ones before Christmas break begins. Our students come with their lists and circle the store a few times before they make their final decisions!
Staff was on hand to help our students pick out just the right gift for their loved ones at home.  Once their shopping was complete, they moved to the skating room where other staff members helped them wrap their treasures.
There was also time for goodies and pictures with Santa!
Members of the National Honor Society and students in the Raphael and David Homes got into the spirit of helping others. The NHS students recently sponsored a bake sale to raise money for the food bank here in Chamberlain and the Homes sold handmade tree decorations to support a fundraiser on behalf of Fighting Hunger in South Dakota. The goodies at the bake sale were delicious, and the decorations caught everyone's fancy and sold out quickly!
Recent bad weather kept pushing our Healing Camp back, but we were able to hold it this past Monday and Tuesday. St. Joseph's Healing Camp is open to any student and their family members who are dealing with a recent loss of a loved one.  There are various activities they take part in to help them talk about their feelings and emotions.
The yearly camp ends with a traditional wiping of the tears ceremony by a local elder.  It is one way for St. Joseph's to show support and encouragement as our students deal with the passing of a loved one who now walks the Holy Road.
Our grade school students have recently been given chance to experience the Sacrament of Reconciliation. Their religious education teacher, Joe, and I set it up so the students could come to the Sacrament during their religious education class time. Fr. Bernard Rosinski, SCJ was available to assist as well! The students were given the chance to receive either the Sacrament (if Catholic) or a blessing (if not Catholic).
We know everyone gets so excited about getting the externals—gifts, cards, etc.—ready for Christmas but sometimes we forget to get ourselves ready.  This was an opportunity for them to make sure there will be room in their hearts to welcome the Christ Child.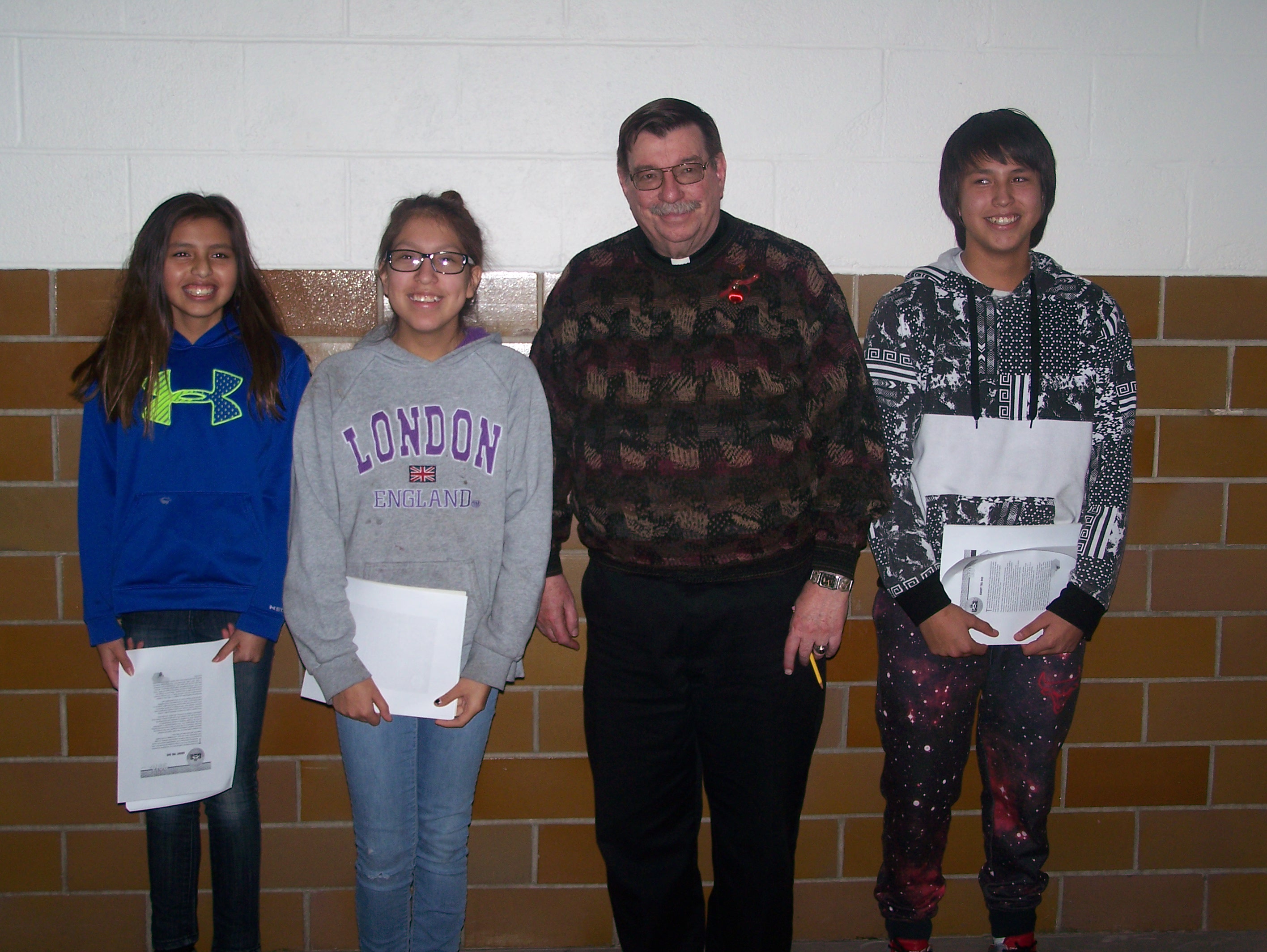 Just as I finished with the last class, the spelling bee began as a way to determine who will represent St. Joseph's in the state spelling bee in Mitchell, South Dakota. The three students pictured will be representing St. Joseph's! If they perform well enough, their spelling skills could eventually take them to the National Spelling Bee in Washington, DC!!
Our students left for Christmas Break last Friday and are enjoying spending time with family and friends at home. We hope your plans give you the opportunity to be with your loved ones as we celebrate the birth of the Prince of Peace.
Happy Holidays!!
Fr. Anthony Kluckman, SCJ
Chaplain