Friday October 22, 2010
Claye and Elijah are two of our High School Students who are on the Cross Country team. They will run in the state finals tomorrow. I wanted to wish them well, so I rode to pick them after school with Patrick, one of their houseparents. I stayed for supper at Sheehy Home to catch up with the rest of the students there.
We ask all of the homes to have a table or corner in some part of the house as a prayer space. The Sheehy home decided to set aside an entire room. When they have to talk about business or conflicts within the house, they meet in another space. They want to keep that room for group prayer and for quiet and winding down time. Some students seek out that space on their own, a break from a barrage of words and constant noise.
Tonight was the kick off for Red Ribbon Week, emphasizing keeping kids from starting with drugs, alcohol and tobacco. We had an evening of recreation in the gym on inflatable games. I love seeing the children run and jump, bounce and giggle.  One inflatable had a slick slide, another an obstacle course. The newest and most popular game pitted two students playing basketball against one another – two baskets, two balls, but one bungee cord holding the students back to back. Lots of spills and thrills, energy and action.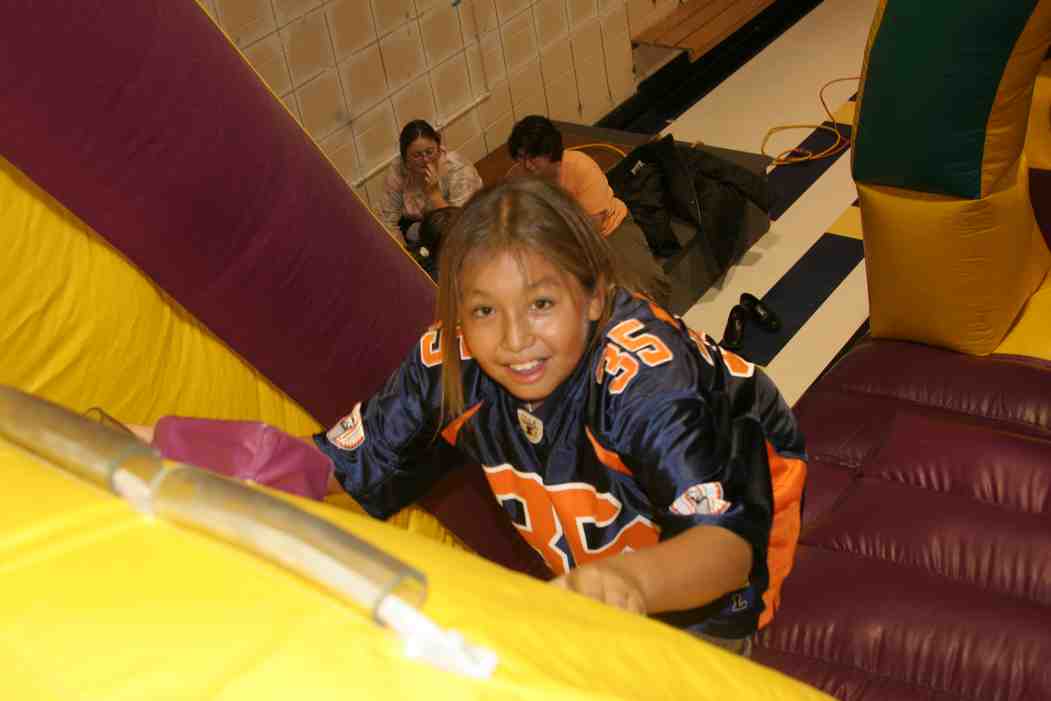 A houseparent who staffed a table where the students could get their fingernails painted red, offered to paint my nails as well. I have lots of school spirit, but I took a pass on that one.