Good day from St. Joseph's Indian School,
The weather has taken a bit of a turn for the better lately! We've had some sunny skies and warmer temperatures. Of course, for January in South Dakota, we are grateful for anything above zero!
The flu bug, however, continues to keep several of our students under the weather and our nurses busy. Please pray for their speedy recovery!
This morning, several of our students headed to Pierre to take part in the Acalympics with other schools in the central part of South Dakota. It is a sort of quiz bowl competition that covers a variety of subjects. Good luck everyone!
Sunday, we had a Lakota Mass, which was again a great experience! Just like last time, our drum group performed and several of our dancers led in the opening procession.
The boys' basketball season has gotten off to a great start. We had a very exciting game against PILC (Pierre Indian Learning Center) which went into overtime and had everyone on the edge of their seats.  We play the fourth, fifth and sixth grade teams of our cross-town rival, Chamberlain, last night. We had a packed house with fans supporting both teams. St. Joseph's fourth and fifth grade Braves won, but the sixth grade Cubs proved to be too much for a clean sweep.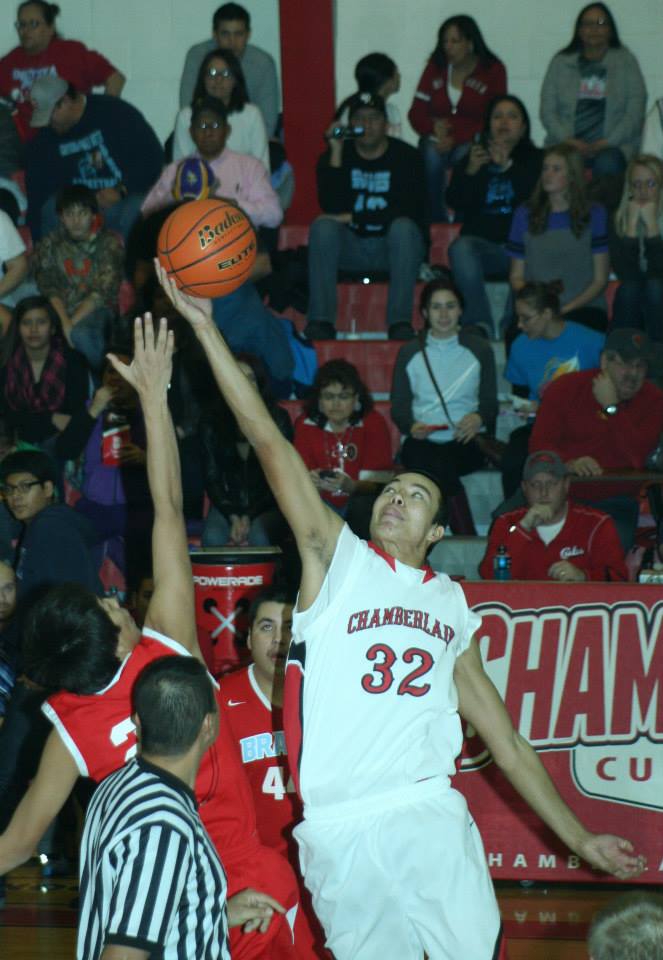 Also on the sports front, I'm happy to report that Shawn, one of our St. Joseph's Chamberlain high school students, was invited by Dakota Wesleyan University in Mitchell, South Dakota to take part in their Blue Chip football days. Prospective players for the 2015 football season are introduced to the DWU campus and participate in workouts.
Another high school student, Adrian, was singled out by a coach from an opposing team for his sportsmanship during a recent basketball game. The coach was impressed by the way Adrian was playing the game while also being concerned about what was going on around him.  It is rare that an opposing coach would go out of his way to contact a rival school to pass on a compliment.  Kudos to Adrian!
This Saturday, the Chamberlain High School drama club will be performing their one act play, "Shelling It Out," as they prepare to enter the state-wide competition.  They have been very successful in recent years.  Three St. Joseph's students, Erica, Melvina and Jatonne, are part of the cast and crew.  We wish all the cast and crew the traditional 'break a leg!'
Hope you have a wonderful week.  May God's blessings continue to be with you.
Fr. Anthony Kluckman, SCJ
Chaplain