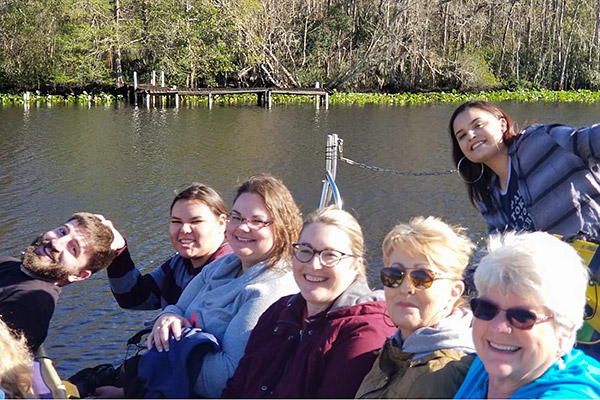 Staff and students representing St. Joseph's Indian School travel to select cities throughout the nation so donors can hear firsthand from students. While the staff share about our mission, projects and future plans, students talk about being a St. Joseph's student and what life is like on the South Dakota Indian reservations.
Colton, a Residential Support Member, shares about his recent donor luncheon trip to Ponte Vedra Beach that he helped supervise.
Two St. Joseph's High School students, myself and three other staff members set out for sunny Florida for a donor luncheon event. There were many "firsts" to be had on the trip for Diana and Mariah, the St. Joseph's students. Upon arriving, the girls wished to go see the ocean, as neither had before. They put their feet in the water and gathered sea shells and sand before we ate supper.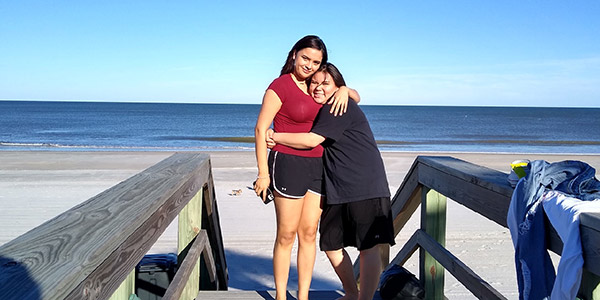 The next day was their first luncheon. As Diana and Mariah waited patiently for donors to arrive, they took in the beautiful scenery and wildlife. They saw two alligators and many different kinds of birds, including a pair of bald eagles, which are an integral part of their culture. After the luncheon, we went to an animal sanctuary that is run by one of our gracious benefactors. The group received a private tour to see lions, tigers and bears! (Oh my!) We finished the night at the Cheesecake Factory where the girls ordered their favorite meals and tried some scrumptious cheesecake.
Sunday morning brought another luncheon to attend. One of the students met a donor's granddaughter and the two had a great conversation. After the luncheon, we went on an airboat ride. It turned out to be both students' favorite part of the trip. One of the girls even got to help drive the boat! We always make sure students try new things on these trips. To cap off this great trip, the students tried fried gator tail at a restaurant and watched a beautiful sunset!
Philámayaye — thank you — to generous donors who make trips like this possible for Lakota (Sioux) children. The students always enjoy sharing their stories and meeting donors at donor luncheons. To learn more about donor luncheons, visit www.stjo.org/luncheon.