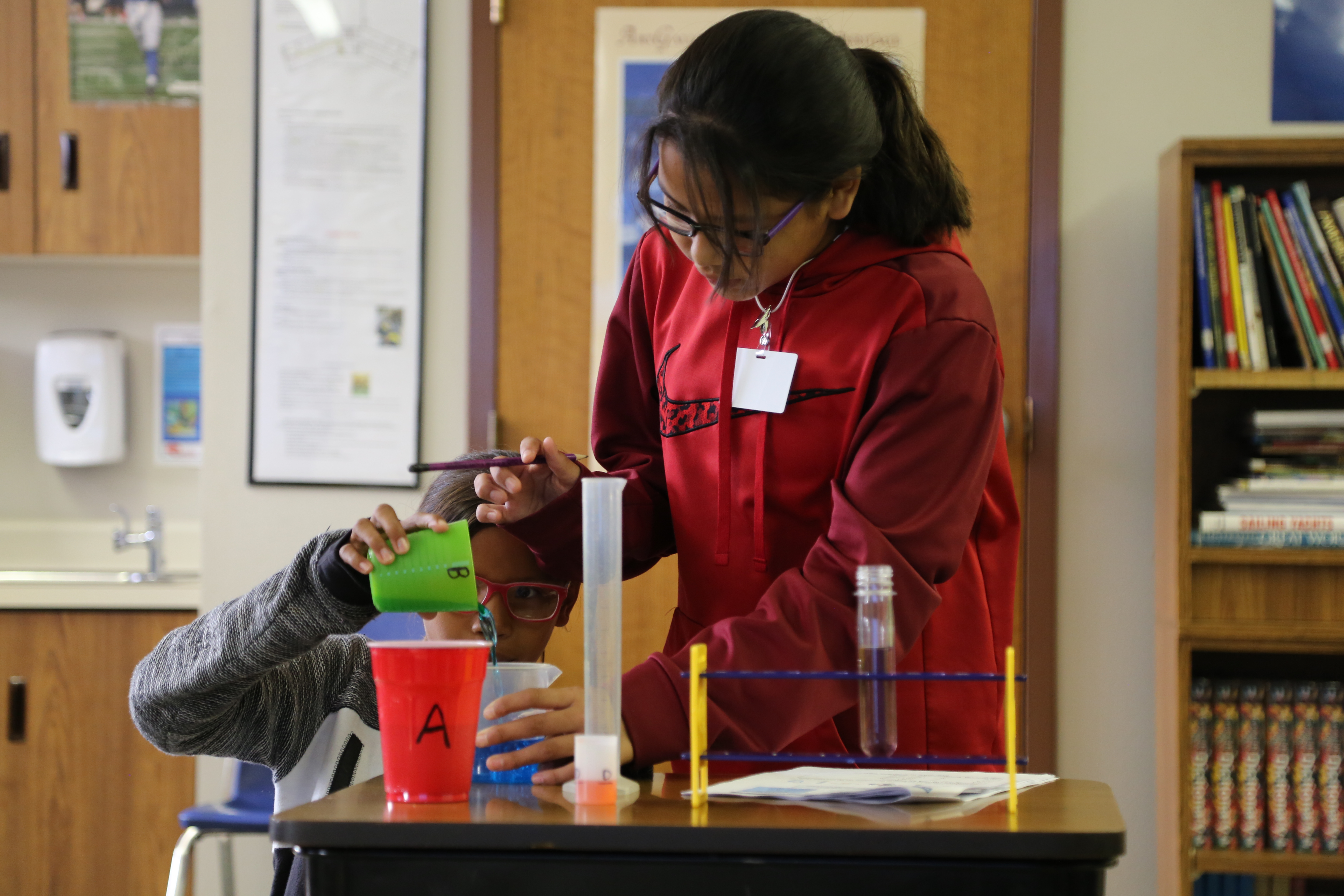 It's a week filled with launching eggs, exploding elephant toothpaste, and other fun science activities that ends with a trip to Rapid City's Journey Museum. To say the least, the Starbase camp keeps St. Joseph's Indian School fifth graders busy, busy, busy!
"The students love it. They really like all of the hands-on activities. The Starbase teachers do a great job of grabbing the students' interest and then explaining the science behind the activities," says Brock, fifth grade teacher at St. Joseph's.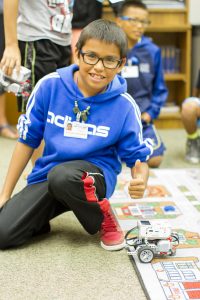 Starbase and St. Joseph's Indian School have partnered for nearly 20 years. Through this on-going partnership, Starbase works together with St. Joseph's teachers to give Native American students hands-on experiences through interactive experiments, which are in line  with South Dakota Dept. of Education standards of learning.
First on the list of activities is to design a vehicle that can crash and keep Eggbert safe. Wait, who's Eggbert? Well, as the name suggests, it's a raw egg, and students have a limited budget of resources to create a safe vehicle. Students track how their vehicle performs in a test against a collision between Eggbert's vehicle and a block of wood.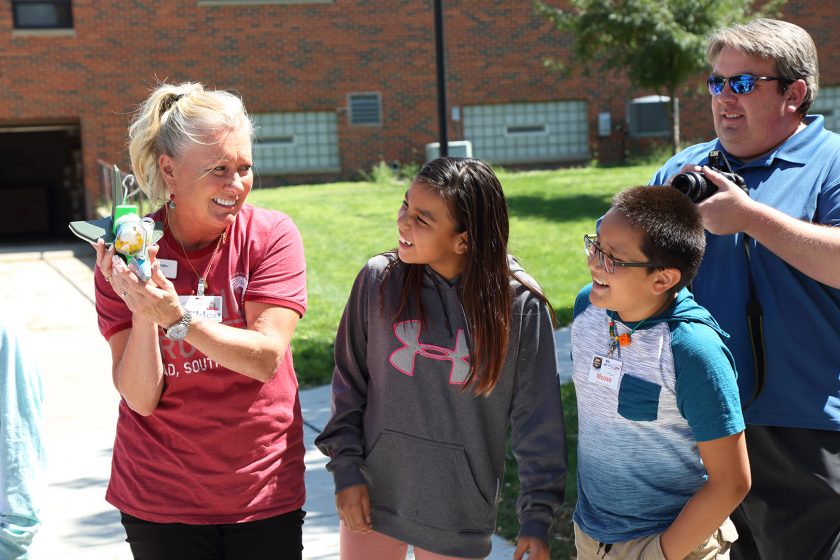 "There seems to be a limited amount of survivors," jokes Brock. However, several students keep Eggbert safe from becoming "scrambled."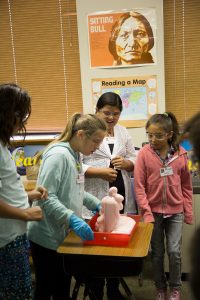 A few days later comes a class favorite: elephant toothpaste. Named for the reaction that occurs inside of a bottle – that soon becomes an exploding, foamy fountain – it's a fun reaction students make by mixing yeast, dish soap and hydrogen peroxide.
"Elephant toothpaste was my favorite of all of the activities," said Treya, who took part in Starbase as a fifth grader.
More experiments and activities take place throughout the week leading up to the last day of camp when students head west 220 miles to Rapid City, S.D., to The Journey Museum. Upon arrival, students watch a film about the history of Native Americans and the Black Hills and go on a virtual tour of the solar system. They explore the museum that includes digging for dinosaur bones, dressing-up in primitive clothing and lab coats, and sitting inside of a tipi.
It's a wonderful way to begin the school year and clear-out summer brain cobwebs.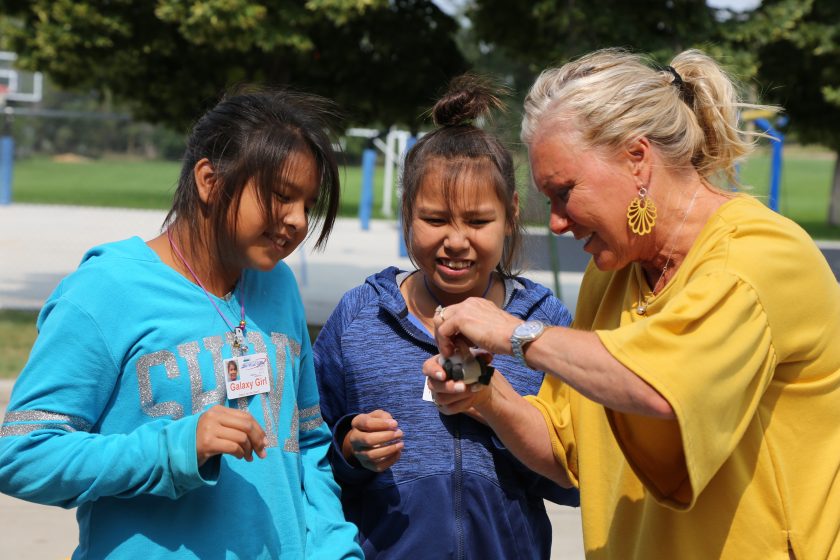 Pilamaya – thank you – for supporting educational programs like this at St. Joseph's Indian School.