Hello from St. Joseph's Indian School.
It has been busy here on campus.  We celebrated Native American Day on October 10 (South Dakota is the only state to recognize Native American Day in substitution of Columbus Day- read more below), hosted an Academic Acalympics Competition on October 19, and enjoyed a Halloween Dance sponsored by the National Honor Society students this past Friday.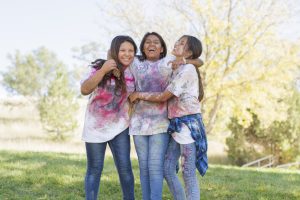 Native American Day
Since 1990, the second Monday in October has been celebrated as Native American Day in South Dakota. Our state is the only state to practice non-observance of the federal holiday of Columbus Day by recognizing Native American Day each year.
Here at St. Joseph's, we celebrated Native American Day by hosting a speaker and a color walk for students and staff.
In the afternoon, Steve, a member of the Rosebud Reservation, gave a presentation to our students and staff on his heritage and how it affected his life growing up.  To counter assimilation experienced in his ancestral past, Steve has been hosting leadership camps to help Native American youngsters learn what it means to be Lakota, foster awareness of the language and traditions, and recognize that the drums are the heartbeat of the people.
In his presentation, Steve shared many interesting facts and skills with our students– from tanning buffalo hides, to proper ways of showing respect for a drum… even explaining the various ways that hand games can be played.
To conclude his presentation, Steve impressed upon our young people the need for a good education, as education is the foundation with which they can achieve all of their goals.
After the presentation, students and staff took part in a Color Walk around campus that was about a mile and a half long.  At various sites, staff members were present to squirt different colored dye on the students' white t-shirts.
The theme of this year's walk was to 'Celebrate Color'—show your true colors, live your color, color the world and color your dreams. The walk ended at the pavilion where there was a special treat of fry bread and choke cherry wojapi, a classic Plains Indian dish of thickened fruit sauce.
The fry bread and wojapi meal was extra special since several students had helped local Lakota elders make the fry bread and others had gone out and picked, strained and cooked the choke cherry for the wojapi.
Everyone on St. Joseph's campus had a wonderful time celebrating and honoring the Native American culture.
Academic Acalympics Competition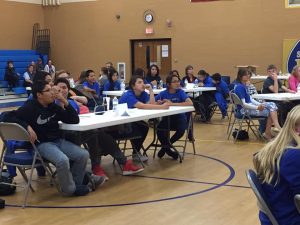 St. Joseph's hosted an Acalympic event on October 19 here in our Rec Center.  We had two teams from St. Joseph's and Chamberlain to go along with teams from White River, Winner, Lakeview, New Underwood and Lyman.
The event has two rounds of questions. The categories for questions included social studies, math, science, language arts, fine arts, 'potpourri' and current events.
After being presented with a question, the students were allowed 30 seconds to submit their answers (one minute was allowed for math questions). Correct spelling and capitalization—if necessary—was required.
In the first round, teams did not lose points for incorrect answers. In the second round, team scores were deducted 10 points if the answer they submitted was incorrect.
It was interesting, as an audience member, to see if you could get the correct answer while also watching how the elementary students interacted with each other to decide on what answer they wanted to submit.
In this competition, Chamberlain 2, New Underwood and Chamberlain 1 came out on top.
The next Academic Acalympic event will take place early next year. We look forward to it!
Halloween Dance
St. Joseph's National Honor Society hosted a Halloween Dance for students in grades 6-8 this past Friday. In addition to hosting our own students, the National Honor Society kids extended the invitation to the students at Chamberlain's local public school! About 70 young people gathered to take part.
In the spirit of wacantognaka – generosity – admission was either $3 or three cans of food.  Five boxes of food and $268 dollars were collected, which the National Honor Society decided to split between the food pantry at St. James Catholic Church in Chamberlain and their relatives and friends taking part in the pipeline resistance at Standing Rock Reservation in North Dakota.
A great time was had by all!
In addition to the Halloween Dance, St. Joseph's National Honor Society has been assisting the local Special Olympic group with bowling on Sundays and traveled with several over to Sioux Falls for an area competition.  On November 4, they'll be traveling with contestants to Aberdeen, South Dakota for the State Bowling Tournament.
I hope you have a wonderful week and that you, too, are able to help your local community by getting involved and using your talents and skills to make our world a better place.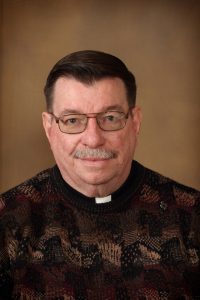 Fr. Anthony Kluckman, SCJ
Chaplain