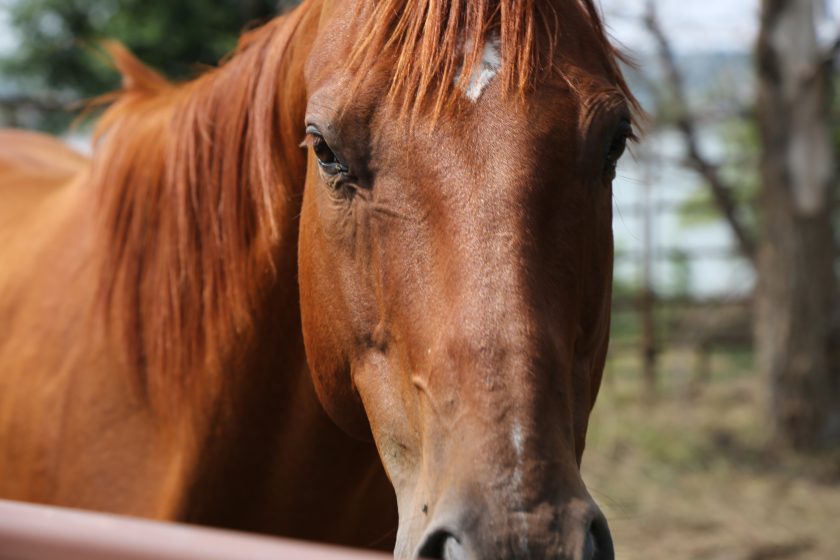 A young Lakota girl takes her hand and gently brushes the brown fur of her new friend, who she's named Charlotte. For a moment, no words are spoken between the pair, but there seems to be a connection – a quiet understanding – between them.
Charlotte is a horse in the St. Joseph's Indian School Equine Therapy program, and the girl a participant. Throughout the fall season, 16 students and four horses met twice a week as part of the new therapy program at St. Joseph's.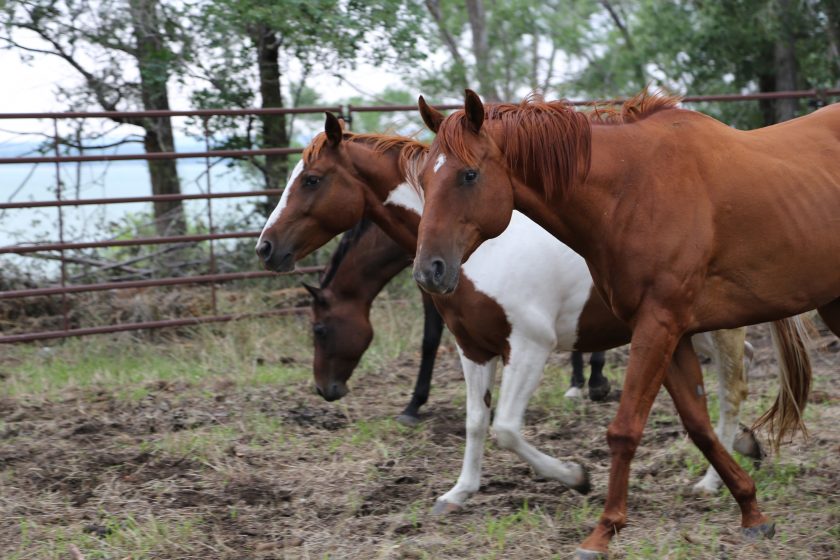 Unlike typical talk therapy, equine therapy involves less talking and more action and observation. Equine therapy can help with conditions like anxiety, grief, depression and post-traumatic stress disorder.
"Students can process their emotions, and the horses read body language and energy without judgment," said Robyn, Director of Counseling Services. "We are very excited to add this to the types of therapy we offer at St. Joseph's."
During therapy sessions, students started by learning to bridle and place a bareback pad on the horses as a way of bonding with them. After many weeks together, they led the horses through an obstacle course without speaking, meaning the student and horse had to lean on one another. Students also fed the horses grass and led them to water.
Simply, the students learned to care for and interact with the horses. By doing so, felt the therapeutic effects indirectly but meaningfully.
"They were able to share their stories with the horses along with the peers in their group," said a counselor. "One of the students was able to make friends in this peer group, as she was struggling with maintaining positive friendships. She not only made friends with her peers but she was able to make friends with her horse relatives."
Another counselor said a student she works with has begun coming out of her shell after taking part in equine therapy.
"She's been more verbal during sessions and is able to express how she feels emotionally regarding her work with the horses," she said.
Throughout the sessions with the horses, the students began to trust their quiet companions more and more.
"I learned that horses are nice animals," said one student participant. "You can also have conversations with the horses. It is okay to tell horses anything because they can't tell anyone."
When future sessions begin in the spring, it will feature three sections: a sibling group, a grief group and individual session with the horses. The sibling group will specifically work with family groups who have been in the care of the Department of Social Services. As the children may have been separated for a long length of time, the program will work to reconnect the children and help them form a family bond. The grief group will focus on healing for students who have lost a loved one. The individual sessions will focus on students who need more one-on-one time with the horse and counselor to recover from past trauma.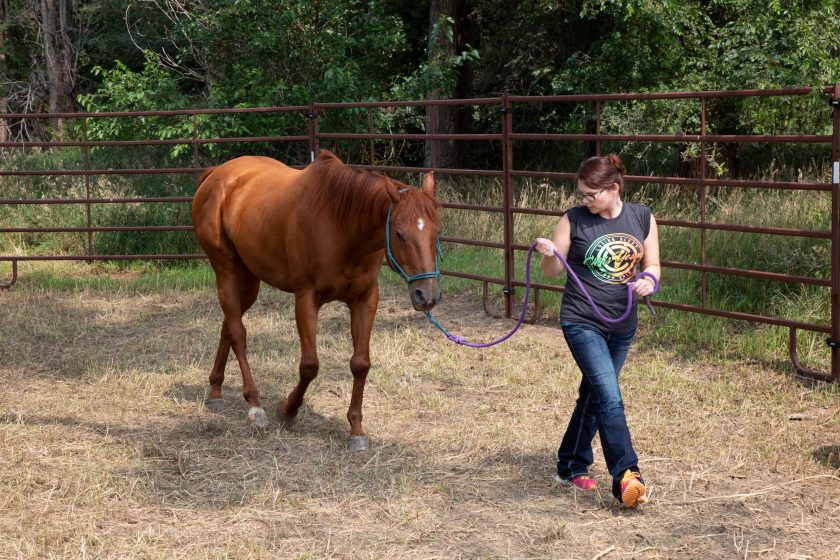 The horses do not live on campus, and are transported to and from St. Joseph's by their permanent caretaker.
"Although the program currently only uses groundwork with the horses, a riding therapy portion is hoped for the future as the program grows," said Robyn.
The šúŋka wakȟán – horse – has a cultural connection to the Lakota students at St. Joseph's, too. Native peoples incorporated horses into their cultural and spiritual lives, and the bravery and grace of the horse was revered. Read more about culture at St. Joseph's Indian School.
Pilamaya – thank you – for supporting programs like this at St. Joseph's Indian School!