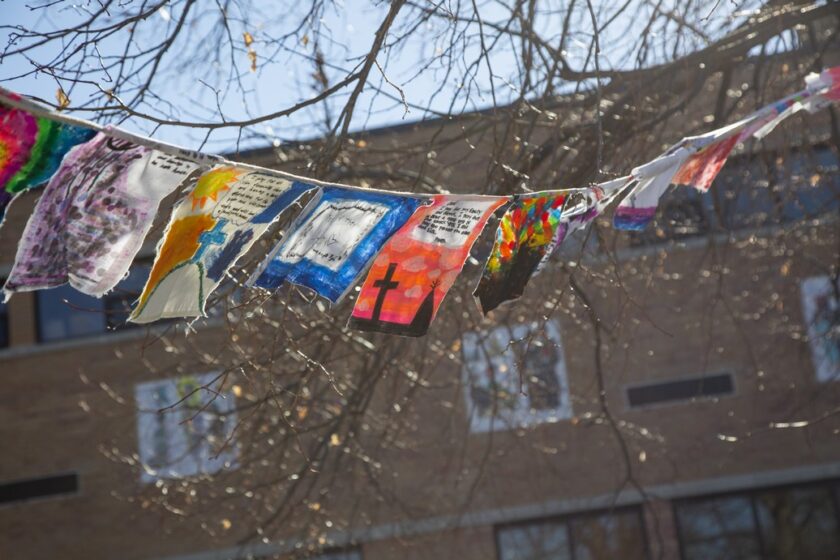 A blank, rectangular piece of fabric was recently placed before each student at St. Joseph's Indian School. It was accompanied with art supplies in all shades of the rainbow.
These were the ingredients for which the students would use to pray.
Confused?
Sometimes prayers are recited out loud, and can be heard. Sometimes prayers are said inwardly through the quiet places of our hearts, and can be felt. But on this day, children were given the opportunity to see their prayers through art. They each made a prayer flag.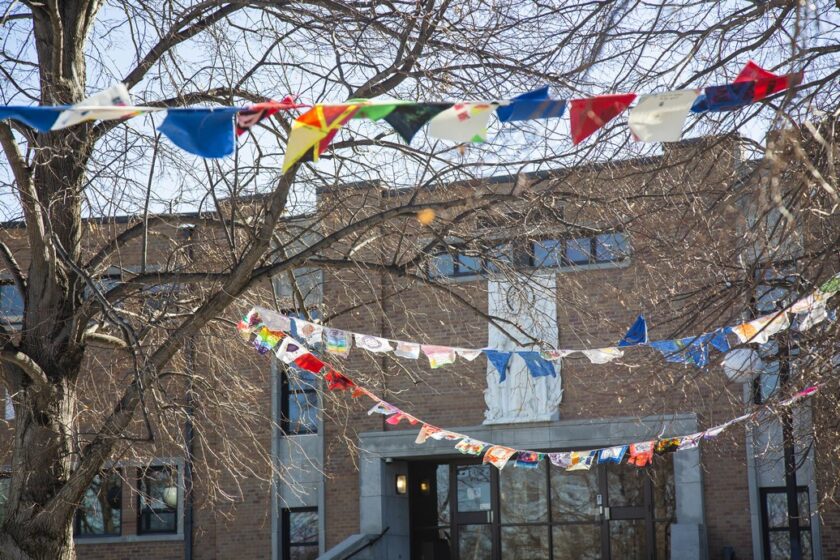 "This was an example of showing our students that they can pray and connect with God through other ways, such as art and creativity," said Joe, Mission Integration Director.
Students started by coloring their flags in Art class and then finished in Religious Education by writing their prayers down on the flag. Some of the prayers were for guidance to finish the school year strong, some were prayers for the future … while others were prayers of the present. Prayers for change, health and hope.
"I pray for my mom and my grandma to stay safe."

"God, thank you for giving me the ability to write and for my friends and family."

"I thank you for my family. Please take away Covid-19 so they don't get it."
Other prayer flags featured encouragement and affirmations.
"God has faith in you, so have faith in him!"
The flags were strung among the trees outside the school building, and they greet the children each morning. As certain as the wind will blow each day in South Dakota, it's certain God is hearing the prayers of the students, and now they can see it in a visible, tangible way.
"As the wind blows, their prayers will be answered," said Joe.
The prayer flags will remain hung until the end of the school year. Students who return home for the summer months will be given their flag to take with them, as a reminder that God is listening and to continue saying their prayers while away.
"We want our students to be able to pray in whatever way they feel comfortable," said Joe. "By having these prayers visible, the students are reminded every day that God is with them and he is answering their prayers," said Joe.
Philámayaye — thank you — for supporting St. Joseph's Indian School. Join us in prayer each week by going to www.stjo.org/prayer.