Good day from St. Joseph's Indian School!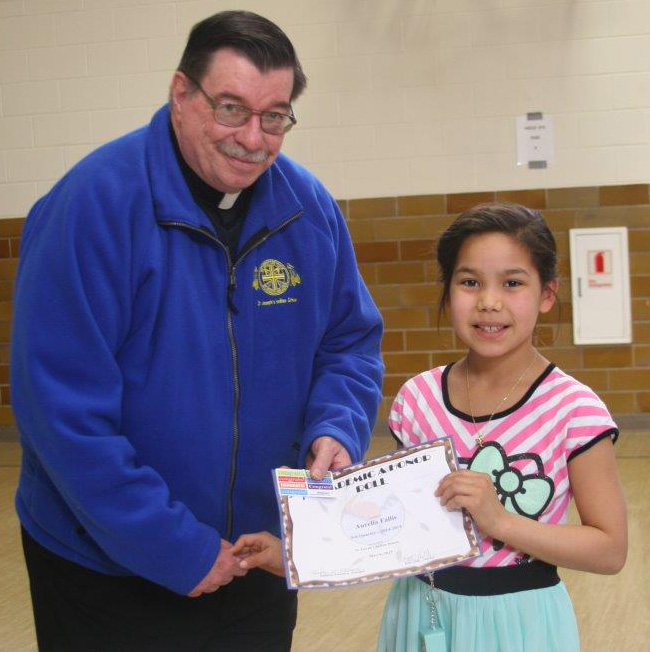 March is living up to its reputation of going back and forth between lion and lamb weather.  The initial plan for our Palm Sunday liturgy was to start with the blessing of the palms outside, but the 30-40 mph winds took care of that idea.  Students and staff received their palms and exited the chapel which then had palm fronds placed on the carpet to parallel what the people of Jerusalem did when Jesus entered the city.  The students held their palms high as the altar servers and I entered to start the Mass.
The return of the sun has brought a lot of fishermen to the Chamberlain area.  When the ice melted on the Missouri River, it seemed that fishermen appeared overnight.  The local marina is filled with license plates are from all over. We hope their presence is a sign that winter is over. We're grateful for warmer weather, although we are badly in need of moisture.
Last week, we held the annual Service Awards Banquet to honor staff who have been with St. Joseph's in five year increments.  We had 31 staff honored for a combined 530 years of service.  The longest serving member has been with us for 40 years! The most recent was a class of five who have been here for 5 years.  We are grateful for their devotion and dedication to St. Joseph's Indian School, and our Lakota students and families.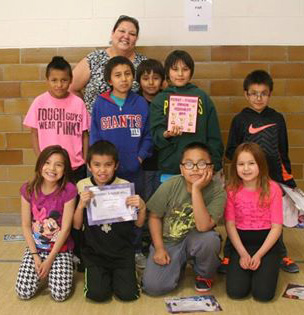 Over the last few days we have been honoring students who made academic honor roll and had perfect attendance with assemblies by age group – grades 1-3, grades 4-6 and grades 7-8.  We are always happy to be able to reward students for their hard work. The class with the best grade point average wins a little plaque they can put up in their room and are treated to a pizza party.  For third quarter, Katie's second grade classes tied with Nancy's third grade class with a score of 3.6475. Now, THAT'S a tie!
Our principal, Kathleen, took our Acalympics Team to White River, South Dakota, for another academic contest.  There were ten schools represented and St. Joseph's came in sixth with our highest score ever!  The team enjoys the competition and realizes the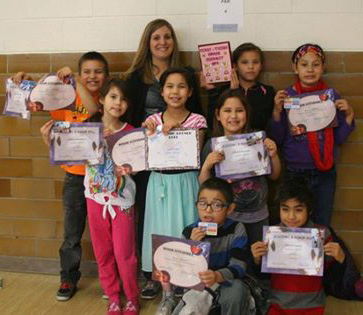 necessity to be widely aware of what is happening in our world today.
On Saturday, Kathleen hit the road again. She accompanied several eighth grade girls to South Dakota State University in Brookings to take part in the GEMS program (Girls in Engineering, Math and Science).  The program introduces girls to careers in math and science and encourages them to consider these majors in college.
The best news I can share with you this week is that we are increasing our high school home capacity, so will be able to offer some new aspects of getting ready for college.  Pilamaya – thank you – for your generous support of our students!
May your Holy Week be filled with many blessings. The Lakota (Sioux) children wish you and your loved ones a very Happy Easter!!!
Fr. Anthony Kluckman, SCJ
Chaplain