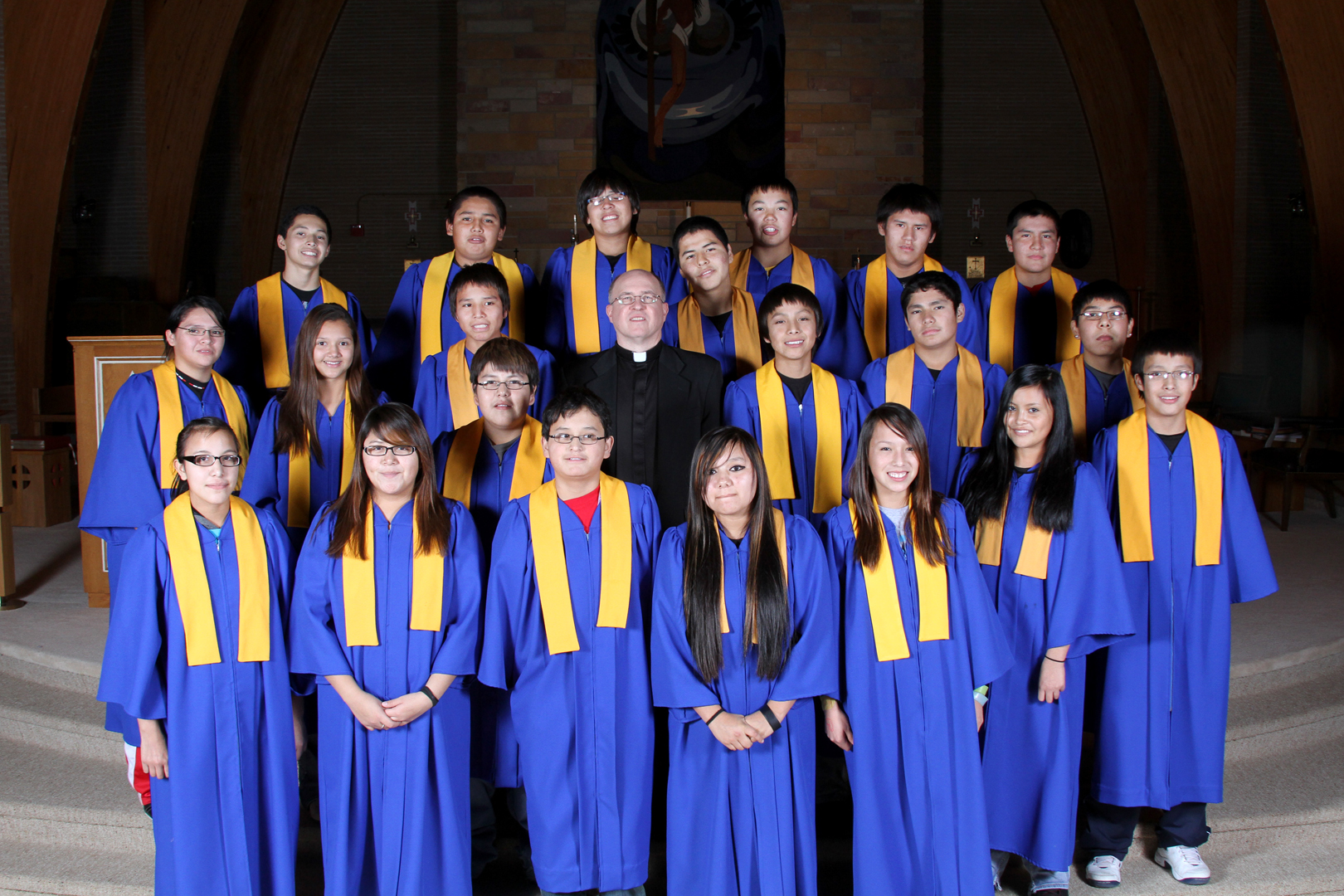 Though 8th grade graduation is still a half a year away, we gathered the 25 students who will walk up the aisle in May and took our formal, graduation picture clad in blue and gold robes. This will be a special group for me because I began working at St. Joseph's when these students were first graders, and have so many memories of them growing up over the years. They hadn't given to much thought to graduation, but were very excited thinking that it time will pass quickly approaching that celebration.
During supper at the Hogebach Home (high school girls), a couple of the young women shared about their after school jobs. Latoya just began work at the Nursing Home as a dietary aid. She serves meals to the elderly and enjoys the chance to visit and interact with the elders. And she is getting some good training along the way, in case she does decide to go into a health care profession.
Erika is helping in the development office. She phones donors to thank them for special donations, or sometimes makes calls just to wish them a Happy Birthday. Her supervisor says she is doing a great job, and people are particularly pleased to hear from and talk to one of our students here at St. Joseph's Indian School.