St. Joseph's Substance Abuse Prevention Committee (SAPC) sponsored our annual Spring Sobriety Celebration on the afternoon of April 26. Sheltered Reality, a choreographed drumming group, kicked off the celebration by entertaining our Native American students, their families and St. Joseph's staff.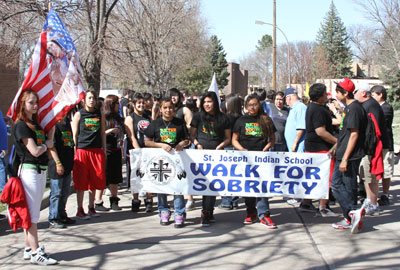 Sheltered Reality (SR) has dedicated itself to being a youth-oriented project since 1996. Youth members in SR use music and education to reach out to audiences, motivating them to advocate for those in need, especially children and families. SR shared their Steps of Success to teach personal empowerment and character building. The Steps are:
Take a Chance!
Be Willing to Do Whatever it Takes!
Never Give Up!
Believe in Yourself!
Be a Friend and Empower Others to Succeed!
SR demonstrated these steps by pulling students (and even a few staff members!) from the audience and teaching them various drumming routines. In just a short time, students and staff were taking what they learned and working with members of SR to perform some impressive music!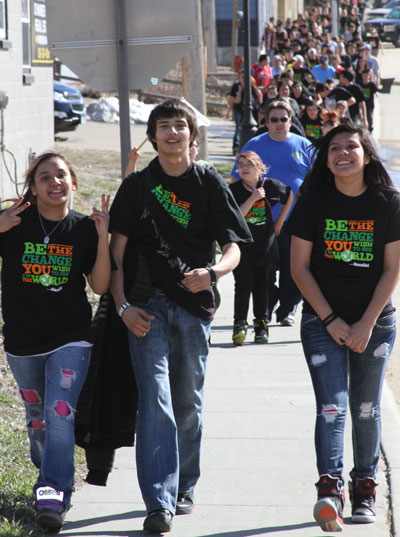 Following the SR performance, everyone took a stand against drugs by walking in our 18th Annual Sobriety Walk. We were blessed with a perfect spring day!
The Lakota students, their families and staff left St. Joseph's Indian School and headed downtown Chamberlain, where they split into four groups, representing each of the Four Directions.