Every summer, St. Joseph's Indian School flies four students and two staff members to Germany as part of an exchange program with Gymnasium Leonium in Handrup, which is another school founded by the Priests of the Sacred Heart.
The following is a personal reflection written by Jacie, who attended the Germany trip in June. 
One of the most interesting and eye-opening things for me was seeing a different culture, learning about their traditions, and trying different foods. Most of what I tried was really good. I especially liked when my host family cooked supper because they used what they had on their farm. The steaks were delicious! I liked getting to know the family and we got along really well.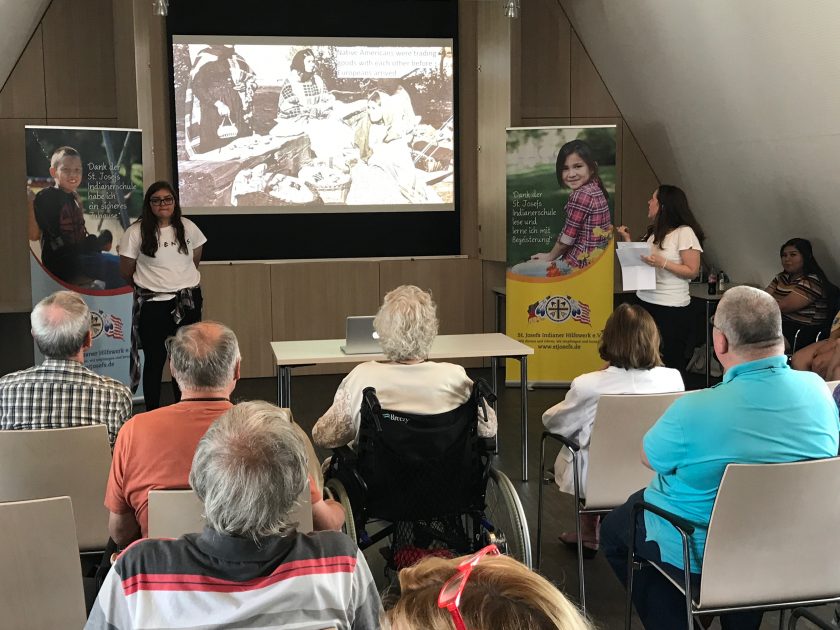 The school experience was so different than ours. They start very early and get out early too, which is good I guess. The kids at school are like the kids at our school in a lot of ways. There are so many different personalities, just like here. I was surprised at how well our presentations went. At first I was nervous but it got easier with each class. I think the students liked learning about our culture and where we live, and I felt good sharing that with them. I felt a lot of pride in my culture while showing my presentation. They also liked the gifts we brought and handed out.
Frankfurt was one of my favorite places in Germany. The skyscrapers were beautiful and as the sun set, it looked surreal. Hamburg's marketplace was really nice and had a lot of great things to see. We also visited a lot of smaller towns and some villages, all very unique and different from what we have here.
I'm grateful I got to go on this trip and thankful to the donors who made it possible. I would definitely go back for another visit and include a stop to Berlin since we didn't have time for that!
____
St. Joseph's is proud to give our students, like Jacie, wings to see the world and experience other cultures. Just as much as we strive to help others understand the Native American culture of our students, we want our students to understand other cultures, as well.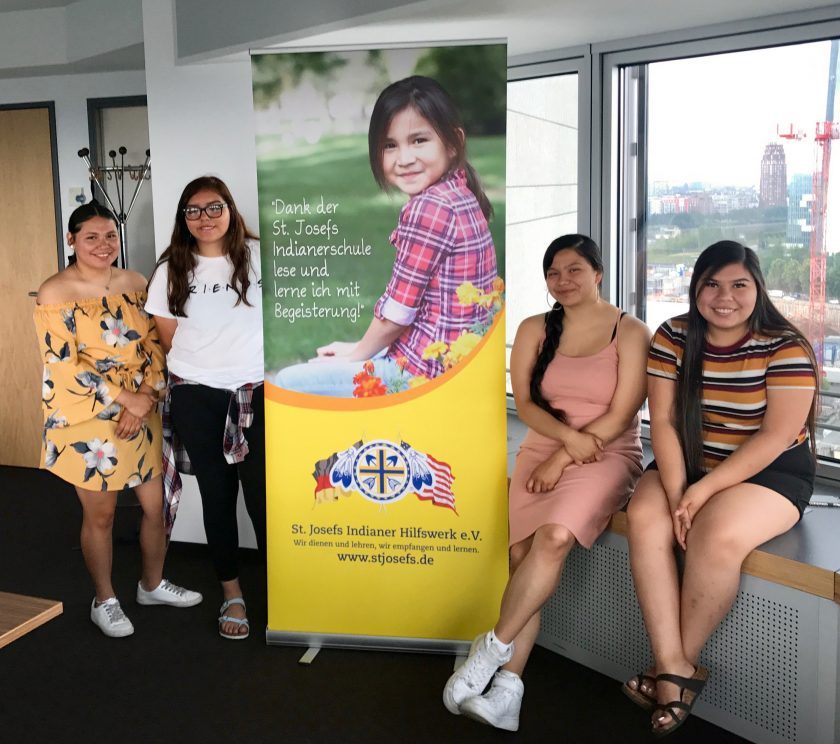 In the fall, German students will visit South Dakota and our students will return the hospitality shown to them during their visit to Germany.
Philámayaye – thank you – to all the donors who continue to be so committed to the Lakota students – without you, these life-changing experiences would not be possible!