We are just returning from our Thanksgiving break here at St. Joseph's Indian School.  I hope everyone enjoyed their break and spending the holiday with their friends and family.  Last week, here at St. Joseph's, a few of our staff were preparing a float to enter into the Chamberlain Parade of Lights festivities.  With the theme being, "12 Days of Christmas" our float entry was the first day of Christmas.  Does anyone remember what was asked on the first day of Christmas?
"On the first day of Christmas, my true love sent to me…. A partridge in a pear tree.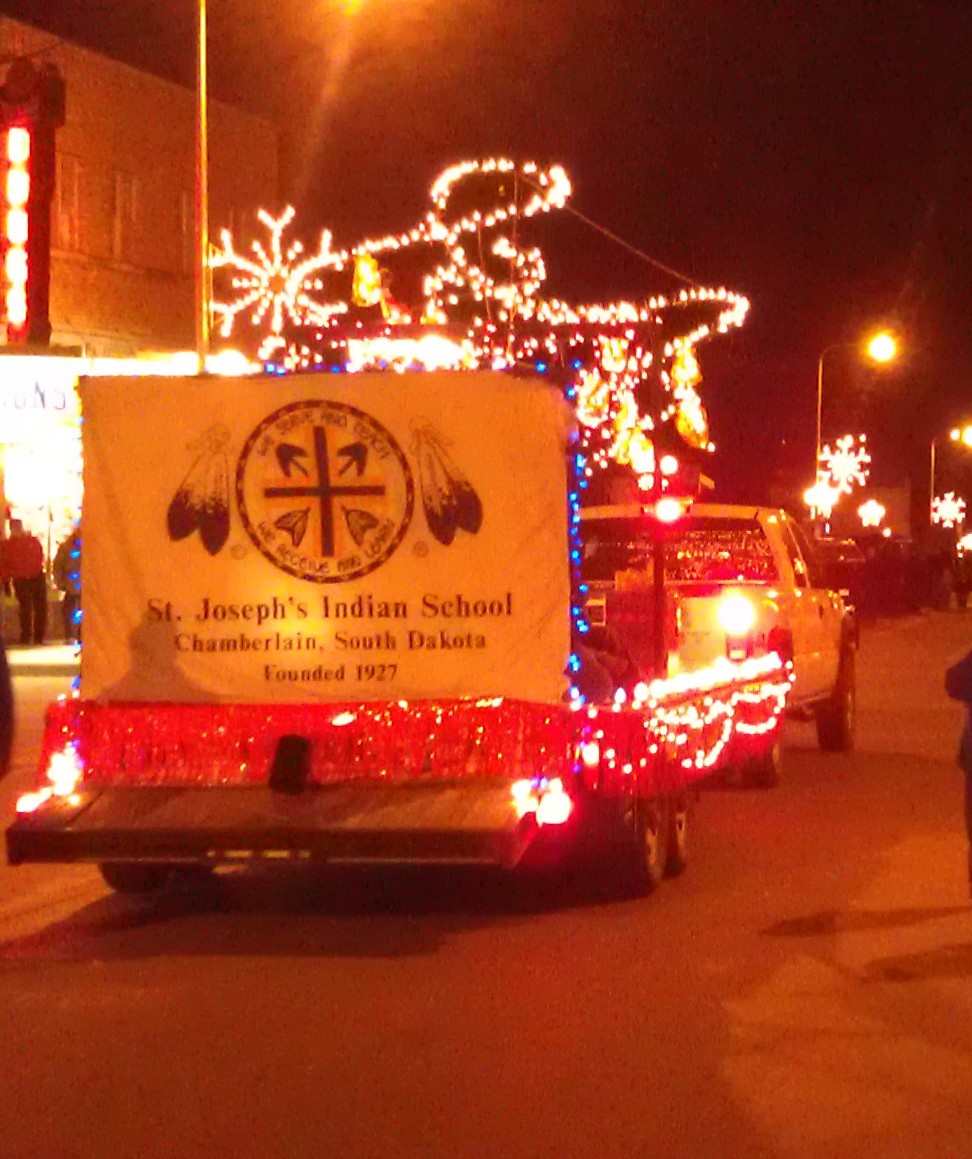 There was a parade committee that gathered to put their heads together to come up with the wonderful idea for the float.  However, our facilities grounds supervisor, Foster, was what I would call the leader of the group.  Foster put in a lot of time working and building the float for the parade, along with many other facilities staff to help create his masterpiece.  The float looked wonderful all lit up, with the famous Partridge Family song "I Think I Love You" being played as they drove it down the main street of Chamberlain, South Dakota.
Some of the Native American youth here at St. Joseph's Indian School that stayed on campus in our break home also got to help out and participate in the parade.  There were some students that got to ride on the float and some of them walked alongside and handed out dreamcatchers to all the spectators.  Can you imagine what fun it was for these children to participate in something like this?  They were able to help out and be a part of something with their "St. Joseph's Family".  Great fun was had by all!
'Tis the holiday season, so we just want to wish everyone a Happy Holidays!!
– St. Joseph's Indian School Facilities Department