This weekend is our Rite of Acceptance for the 20 students who are part of our RCIC (Rite of Christian Initiation of Children) program. One of the gestures is a seven fold blessing of the different senses – eyes, ears, lips, shoulders, heart, hands and feet. During practice, I asked the students what they thought each of those gestures meant.
I asked, "Why would we ever bless someone's feet?"

One girl chimed in, "So we can walk toward Jesus."

A second added, "And run away from evil!"
We definitely have a couple of good young theologians that I am constantly learning from.
The William Home (4th – 5th grade girls) has a tradition of a Christmas open house every December. Mike always makes his meatballs, and Jessica her peanut butter and chocolate Buckeyes. The rest of the menu is up to the talents of the girls in the home, and they came up with tasty finger foods and baked goods. From the moment you walk in the door, they offer to take you coat, get you some punch or hot apple cider and show lots of hospitality. I enjoyed looking over the photo album they've put together of their activities for the year up to this point. As I looked back on some older photo albums from the home, I got a real sense of the passage of time. After seven years here, the girls who were 5th graders when I first arrived, have now graduated and gone off to college.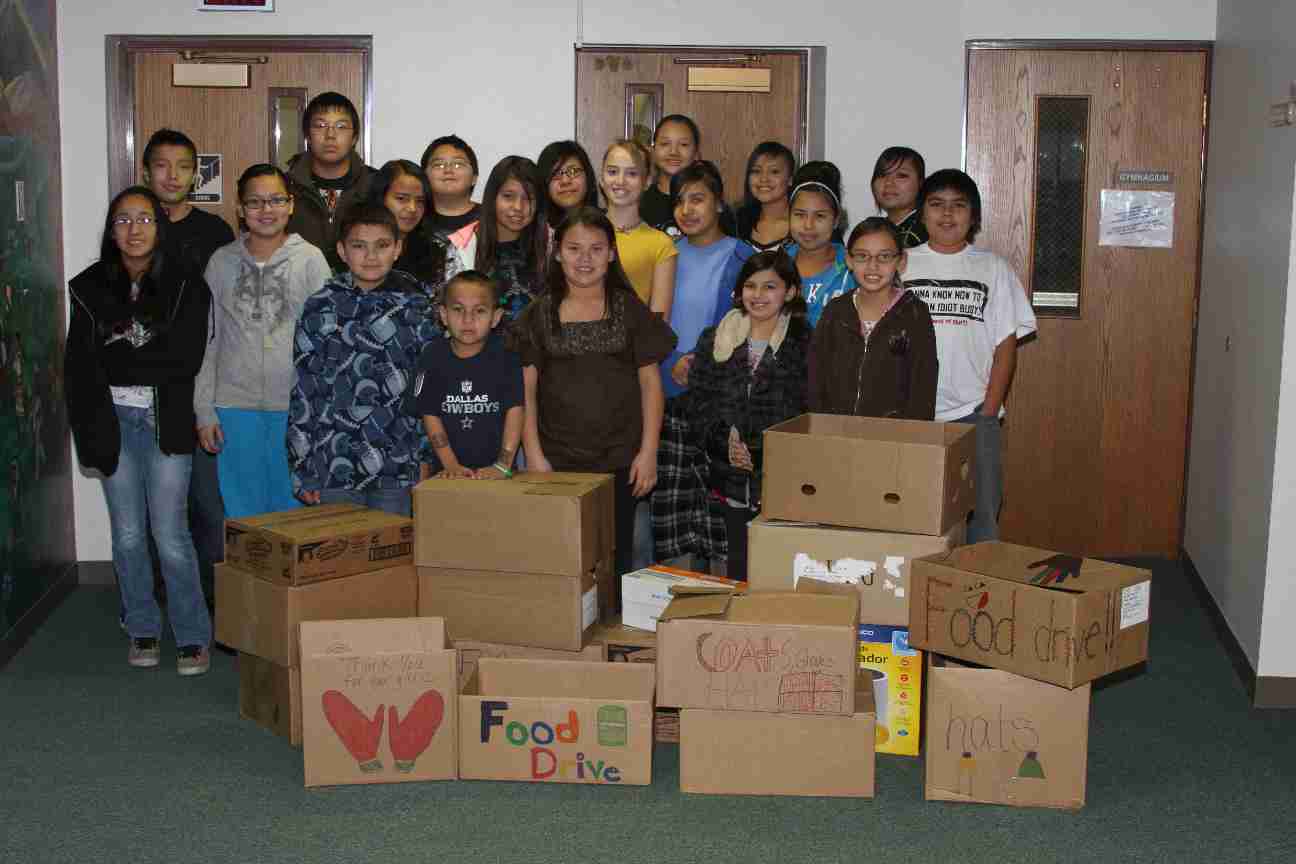 Our student leadership committee held a food and clothing drive these past few weeks, mindful of families in town and on the Indian reservations that really need that kind of help right now. Generosity is one of those cardinal virtues we try to instill in all our students.