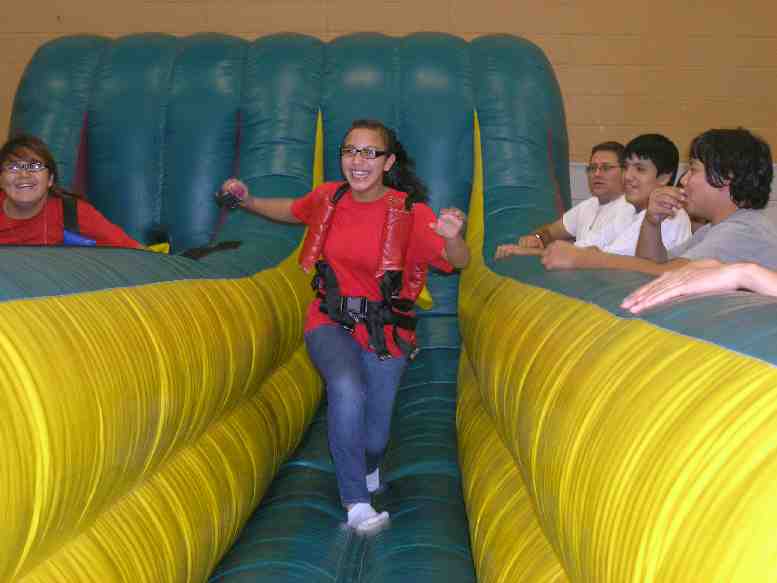 My name is Chris and I am the Drug and Alcohol Prevention Coordinator at St. Joseph's Indian School. I feel so blessed to work with such a great group of kids! The staff here is pretty amazing, too. St. Joseph's is like a close-knit family – everyone is always willing to pitch in and lend a hand where needed. No matter what kind of work employees do here, everyone is working towards the same goals – to love and care for these children, make them feel like they belong at St. Joseph's and to foster good relationships with their families so their stay away from home is a positive experience for both the kids and their families.
I facilitate Red Path groups for our fourth through eighth grade students. Red Path is a support group for children who come from homes where substance abuse is an issue. The majority of our kids have been exposed to drug or alcohol abuse, so there is a great need for understanding addiction and how it affects family dynamics. In addition to feeling ashamed and having trust issues, these kids often think they are to blame for a family member's use. Red Path allows them to sort through their feelings and helps them realize they are not alone.
We have a Substance Abuse Prevention Committee (SAPC) that plans fun activities throughout the school year. The message during these events is clear:
It is cool to live a drug-free life,
It is important to take good care of your body and mind and
It's easy to have lots of fun when you're not under the influence of drugs or alcohol.
We are already planning some good stuff for Red Ribbon Week in October, like relays in which the homes will race against each other and an inflatable party. We're even planning on having the kids paint their faces blue during the relays to go along with the theme,
"I'll say NO to drugs until I'm blue in the face!"
I will spend a quarter in each of the first through eighth grade classrooms this year teaching prevention. I'm currently working with first and second graders, and we have been learning about scientists and how they find answers to their questions. We have been talking about different things scientists study like addiction and the effects drugs have on the human body.
Thanks to each and every one of you for your ongoing support; whether you support us through prayers, monetary donations or items like clothing and books, the St. Joseph's community is humbled and grateful for your kindness!