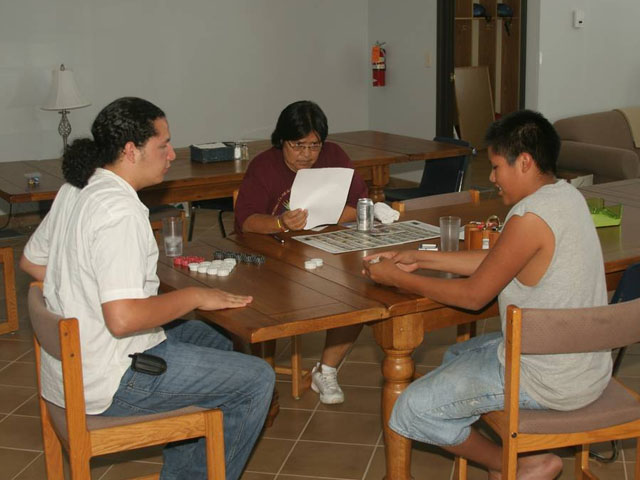 Hello friends of St. Joseph's Indian School!
Last weekend saw the start of our Families and Schools Together (FAST) program.  We have been running FAST for several years and have graduated over 100 families.  It is a great, fun program!
FAST is held two times per year – once in the fall and once in the spring.  This round of FAST runs on Friday evenings and Saturday mornings, for a total of eight sessions (four weekends).  The program is designed to help bring families closer together, while giving families a chance to meet staff.
During each session, families participate in several activities, including:
Time for parents to meet as a group
Time for an identified child to receive 15 minutes of uninterrupted time with a parent
Games, like Feelings Charades
A lot of fun is had by all!  There is singing, laughter, play and time for families to spend together.  Our first weekend went wonderfully, and we look forward to our next weekend of FAST!
The students are also gearing up for Spring Break, which starts at the end of next week.  Other than a few days at Easter, Spring Break is our last big break and signifies that school is moving toward the end of the year.  Hopefully the weather will cooperate and we will get all of our Native American students and families home safely for the break!
Warm wishes to all of you,
Julie
Family Service Counselor