The school year started out with a bang at the Health Center! St. Joseph's Health Center staff includes:
Nancy, RN, began at St Joseph's in 1980
Ronda, LPN, began in 1991
Connie, Health Center Assistant began in 2003
Let us tell you about what we do!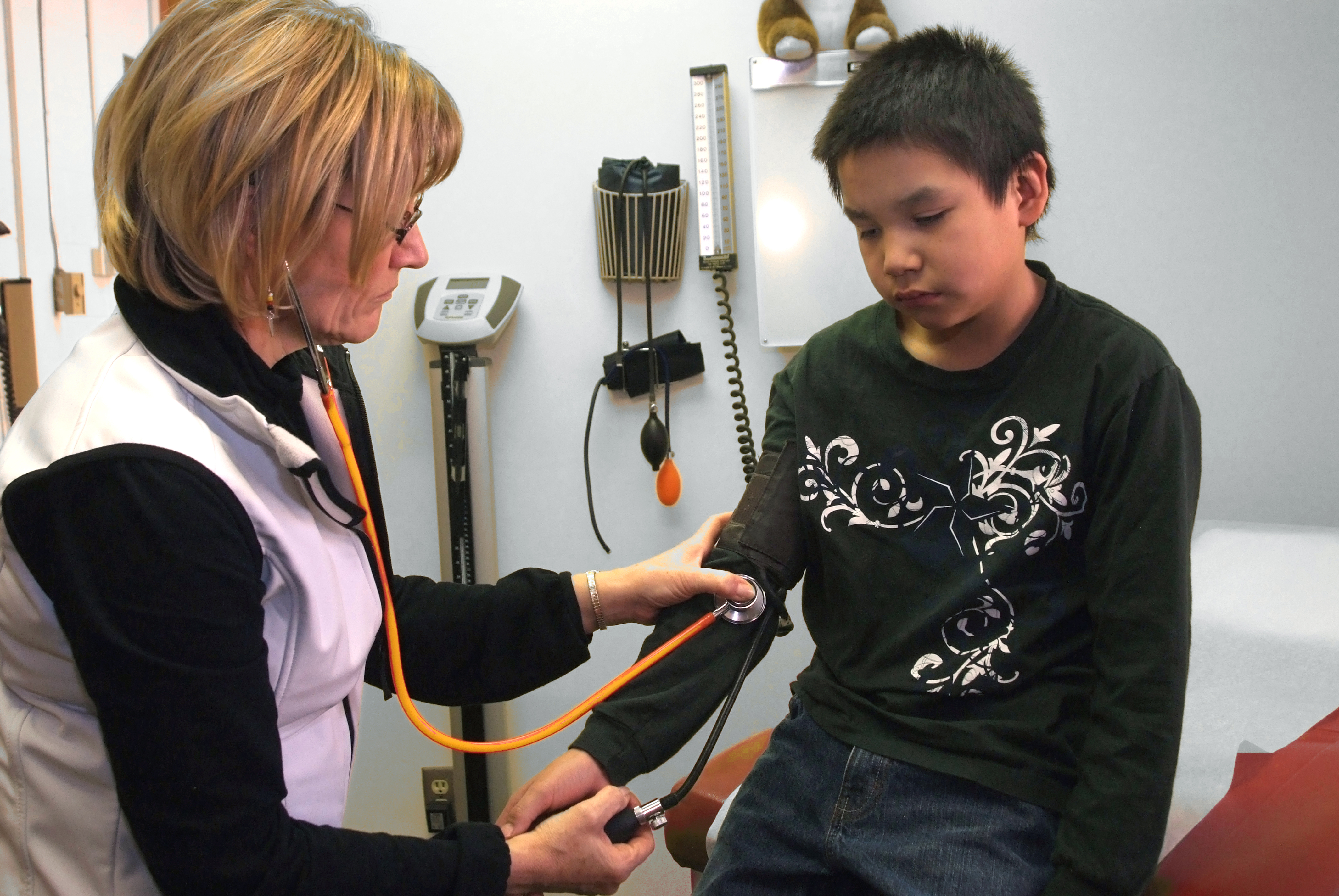 We started the school year by getting all 220 students checked into the Health Center (HC) the day before school starts.  The day is always very busy, but we love having the opportunity to meet the new students and a few of the parents when they bring their children to St Joseph's.
During their quick visit here that day one of the first things we do is check their eyes.  We use this information several times through the year to determine who needs eye appointments or if their prescription is still working for them.  As of today, the children in need of glasses have received them, and we hope are wearing them … you know how kids can be!
We also do heights and weights on all the students at this time.  Then again at the end of the school year we repeat this process.  The students enjoy seeing how much they have grown in a short nine months
This year the state of South Dakota was able to provide our Lakota students with the flu mist, and all 220 of them were given the first part of September.  We appreciated the mist instead of the shot because there was a lot less crying! What a relief to have this task done.  Not only were we immunizing our students, we also gave 170 employees and their families their shots.  Sorry no mist for them, they had to take the shot in the arm.
As October begins, so do our physicals for the students.  Each new student  gets a physical in September and the returning students have them on a yearly basis.  Busy busy busy! Intertwined in all of this, each child gets a yearly dental cleaning and needed dental work done.
Thank you for helping us provide the medical attention our students need!
Ronda