Greetings from the banks of the Missouri River! Fr. Steve is away for a meeting and that gives me the chance to share what's happening here at St. Joseph's.
It was a relatively quiet weekend since the powwow is over. Chamberlain High School had an open weekend for sports since their Homecoming was last weekend. Though it seems we just started the school year, our high school students are already at mid-term and had Friday afternoon off. It gave our high school students the chance to work on any "incompletes" they may have. This is important, since all five of our high school homes are have a little competition – whichever home has the fewest "incompletes" will receive a trophy and, of course, bragging rights.
One of the key points our upper classmen share with the incoming freshmen is don't fall behind in your studies. It is hard to catch up!
The Chamberlain High School soccer team had their last home game on Saturday against Belle Fourche and it was Parent Appreciation Day. Though none of our students are on the team this year, several of our staff have sons and daughters on the team. I was there as an assistant referee (AR), and some of our younger students came up to enjoy the game since they are involved in soccer here on campus.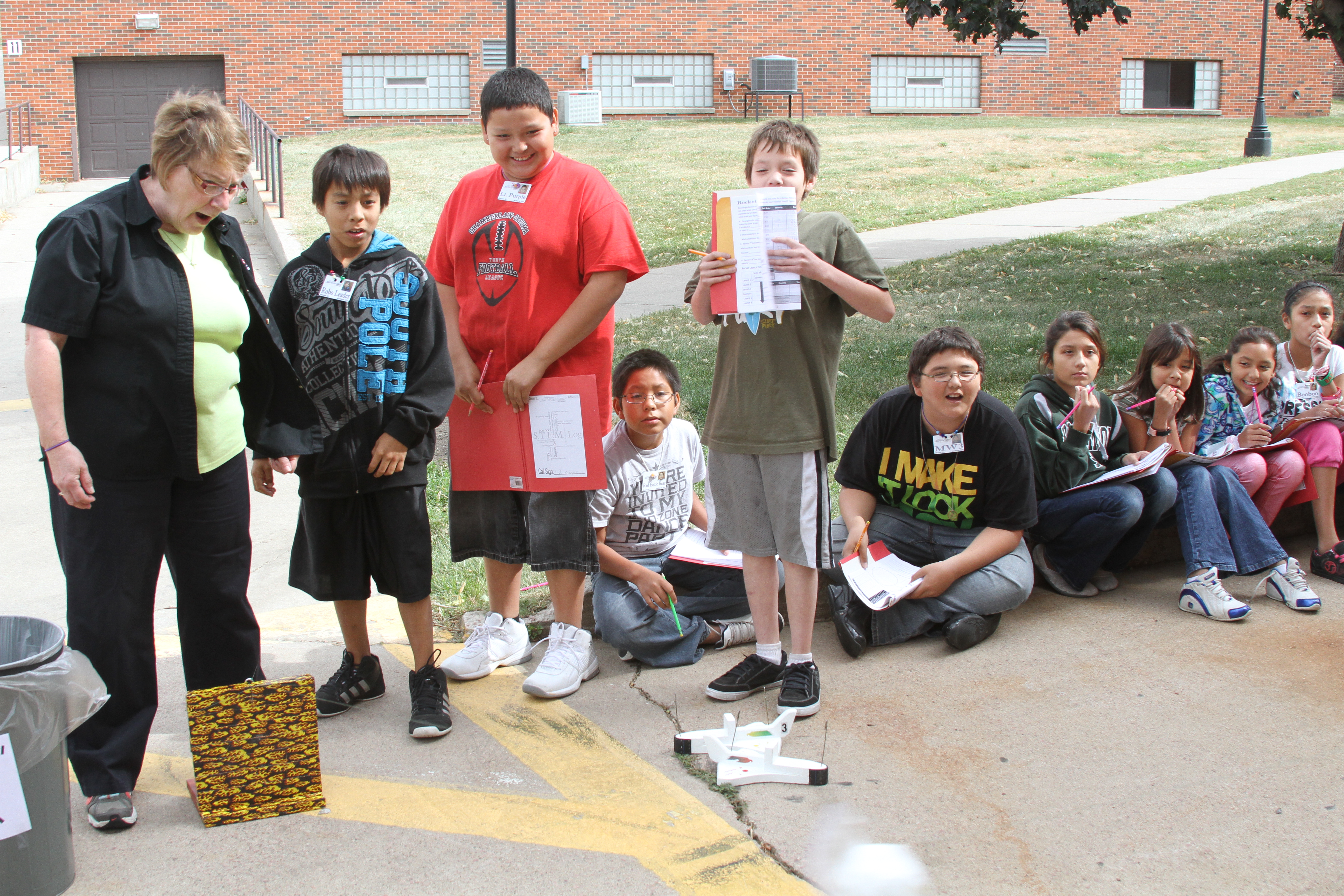 Our fifth grade students had the chance to visit Ellsworth Air Force Base in Rapid City, South Dakota to complete their Star Base class held here at St. Joseph's all last week. They study physics and other sciences, planting a seed that may encourage our young people to dream about trips into space or perhaps become part of NASA one day.
The sixth, seventh and eighth-grade volleyball teams did well as they traveled to Pierre Indian Learning Center in Pierre with each team winning their matches. This week they will play against Chamberlain, our cross-town rivals. Also on the calendar is a seventh and eighth-grade football game against the Chamberlain Cubs to be held here at St. Joseph's on Tuesday.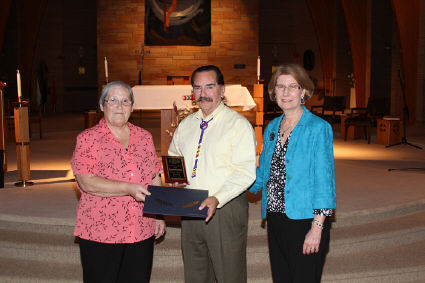 There is a conference on Native American Education taking place at Cedar Shores, a hotel and convention center just across the river from us (the same location where the banquet for our powwow guests was held). One of the presenters is Mr. Bud Webb, the son of Orville Webb, a member of St. Joseph's first graduating class back in 1928. He had represented his father last year when his dad was honored, along with another graduate in that class, with St. Joseph's Indian School's alumni award. He stopped by on Sunday to attend Mass in Our Lady of the Sioux Chapel.
In the "be careful what you wish for" category, we had been praying for good weather for the powwow, which we got. We also prayed for cooler temperatures and we got them. We have had cool weather in the mornings, but Saturday stayed nippy all day even though the sun was out. It was in the mid 50's but seemed cooler since things had been so warm. We do still need rain, but the cooler temperatures were nice to experience.
We hope you have a wonderful week! Thanks again for your interest in and support of St. Joseph's Indian School. Know that we are grateful and keep you in our prayers.
Fr. Anthony Kluckman, SCJ
Chaplain
St. Joseph's Indian School