National Family Week is an annual celebration observed during the week of Thanksgiving that celebrates the family and its value to society.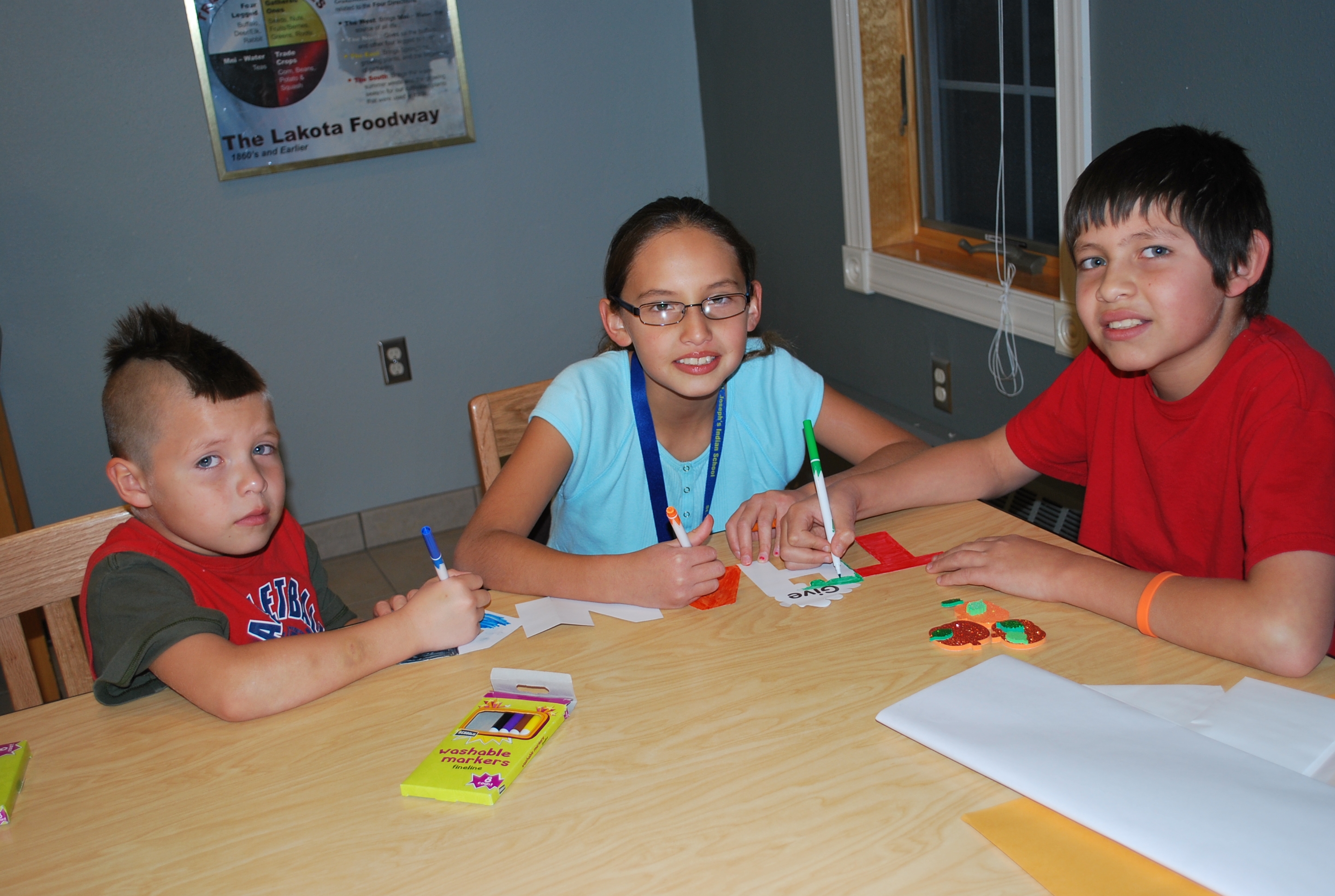 St. Joseph's Indian School has recognized and celebrated national family week for over a decade.  With the assistance of the Shakopee Tribe, we are able to provide $30 worth of food to each of our families.  For the convenience of our families, food cards are purchased in advance and distributed to parent/guardians as they pick their child(ren) up for Thanksgiving break.   These cards empower families to shop independently for necessary items to complete their Thanksgiving meals.  When families have higher needs or find themselves in a difficult position over the holidays, St. Joseph's staff assesses the situation and makes recommendations for further assistance.  For example, this year one single, working mother's financial resources were spread so thin that the return of her two children for Thanksgiving created a larger grocery bill then she could provide.  St. Joseph's was able to provide an additional food box filled with staples such as dry cereal and canned goods.
While food cards are greatly appreciated by our families, they are only one piece of our family week celebration.  One week before the students departed for break, sibling groups were brought together for one hour to create and decorate items for their families.  Each sibling group customized a card of THANKS and a I AM THANKFUL FOR … sheet.  While parent/guardians and other family members enjoy reading these cards and treasure them, I believe that the students' energy around this night is the highlight of the week!  Older siblings will join younger siblings in their homes, while sometimes younger siblings join older siblings in their homes.  Regardless of the combination, sibling groups are together – laughing, giving hugs and talking about things that they are thankful for.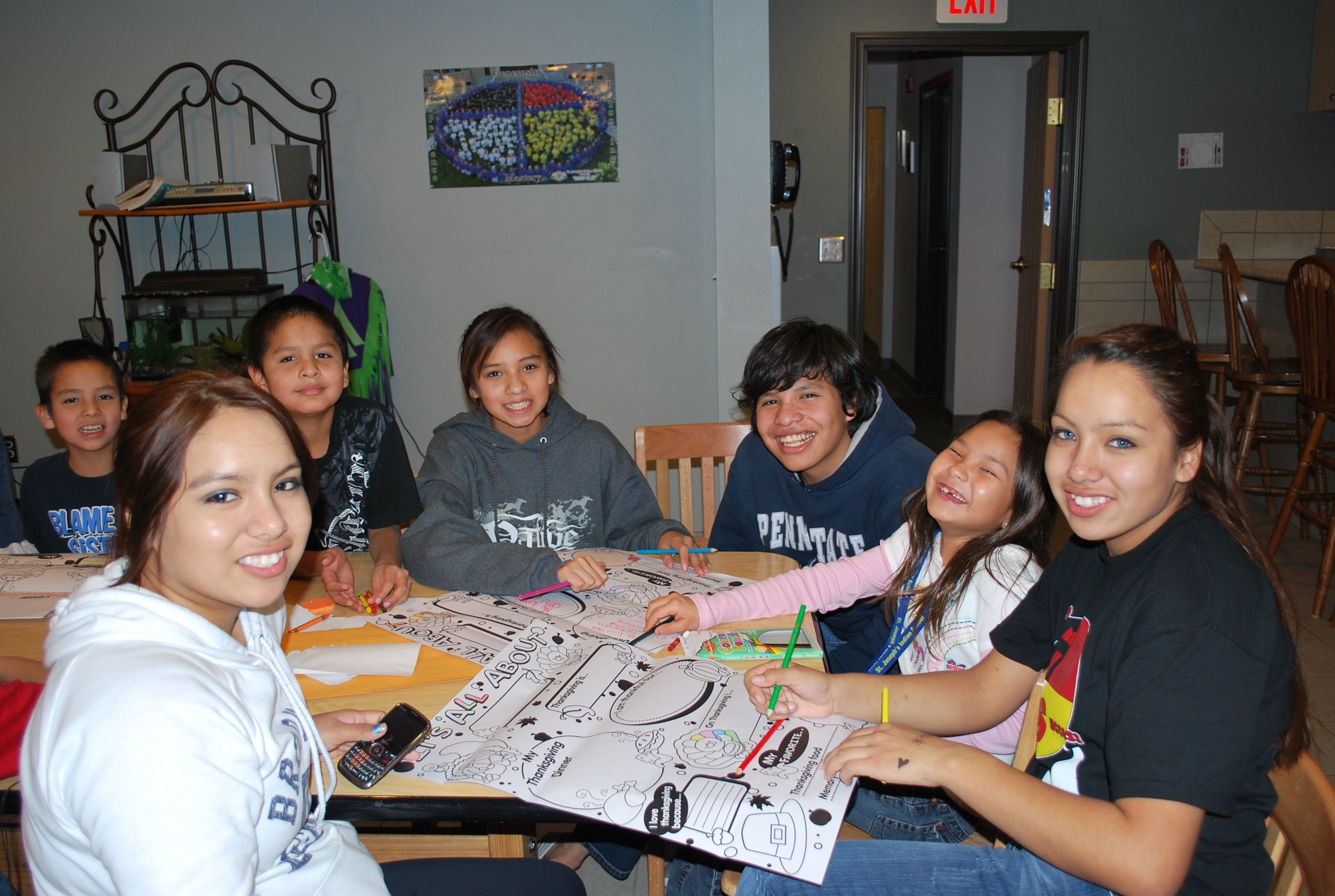 This year, I was in the Perky Home where a larger group gathered to shared stories about each other and their family.  As the younger kids looked at and talked with their older brother and sisters, their admiration and excitement was obvious!  Older siblings began to delegate coloring projects and ask the younger siblings what they were thankful for, one couldn't help but smile as the groups worked and laughed together.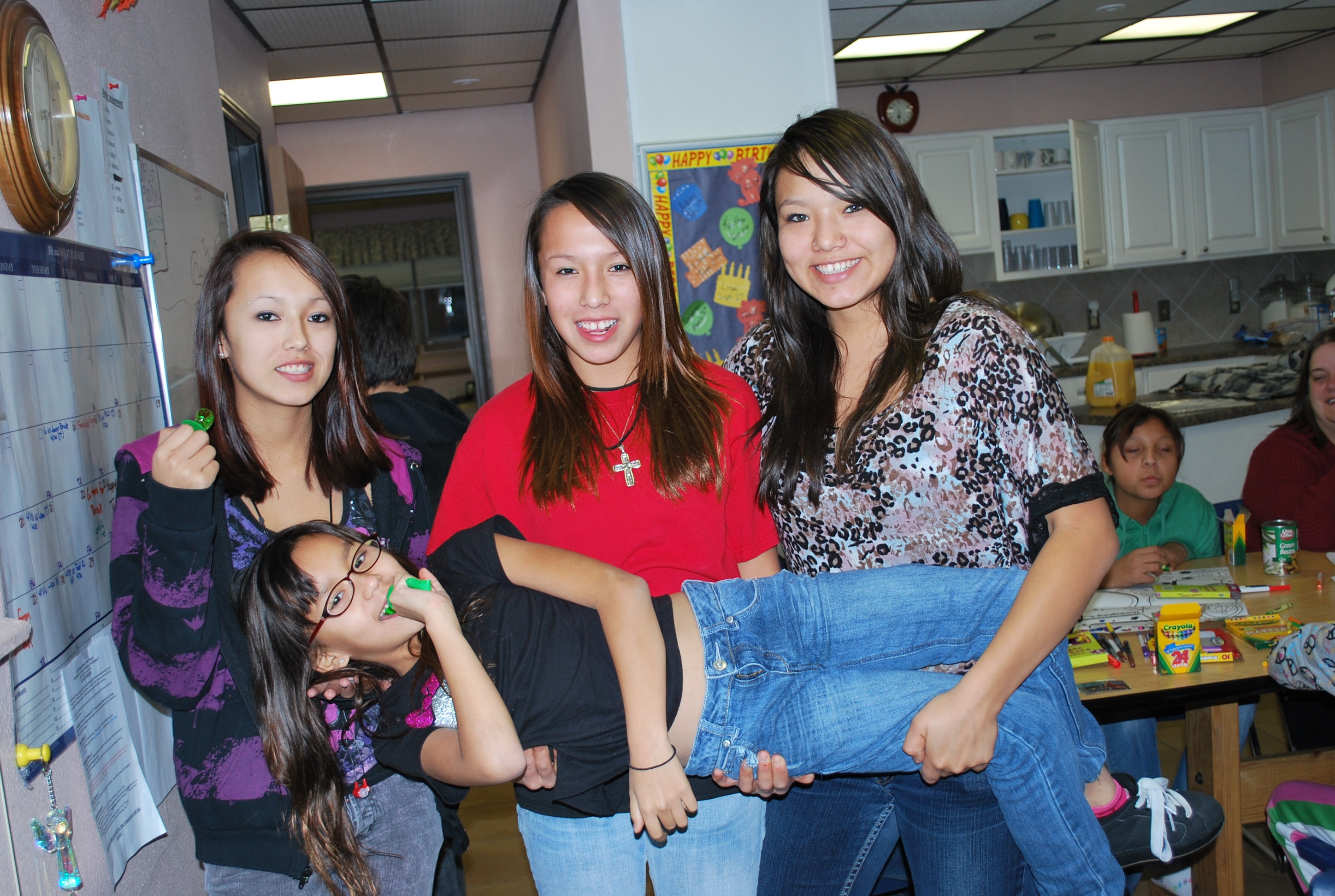 I also joined the Stevens Home, where a group of four sisters not only worked together, but also played together.  After wrapping up their projects, they posed for pictures, allowing their personalities to shine through.  Following pictures, they joined their cousins in the TV room where they all played "Just Dance" and enjoyed each other's company.
A reflection upon National Family Week, always helps me to remember how truly blessed we are at St. Joseph's Indian School …