About 25 of our staff, from all different areas of campus sat together in the Assembly room to evaluate our 36th annual powwow. Kathleen, our principal led the discussion, and passed out Kudos candy bars, two to each participant. She told us to enjoy one treat for ourselves, and suggested we pass the other on to another staff member, since everyone pulled together so well to make for a delightful weekend.
Powwow usually goes well because of both planning and evaluation. We take a long look at what went well, and discuss what we could do better. Each year, we come up with an idea or two where we ask,
"Why didn't we think of that years ago?!"
Daily progress is being made on the William Home remodeling process. Today, our maintenance crew drilled into a section of concrete wall almost two feet thick, pulled a chain through and pulled it down. The thud reverberated like an earthquake throughout the Benedictine homes. One houseparent napping before the kids came back from school said he didn't know what to make of it as it woke him from his sleep. But it opens a new hallway so we can expand the size of the home by the end of the year.
During our community adoration, I noticed the wicker basket with the donor prayer requests left from powwow weekend. I used the quiet time to go through them one by one, and lift up the intentions presented in prayer. Many were heavenly appeals for healing from personal illness, but even more were concerns for loved ones going through personal struggles. Fr. Anthony will pass those around to the homes and classrooms and our Lakota students will be remembering those people in prayer.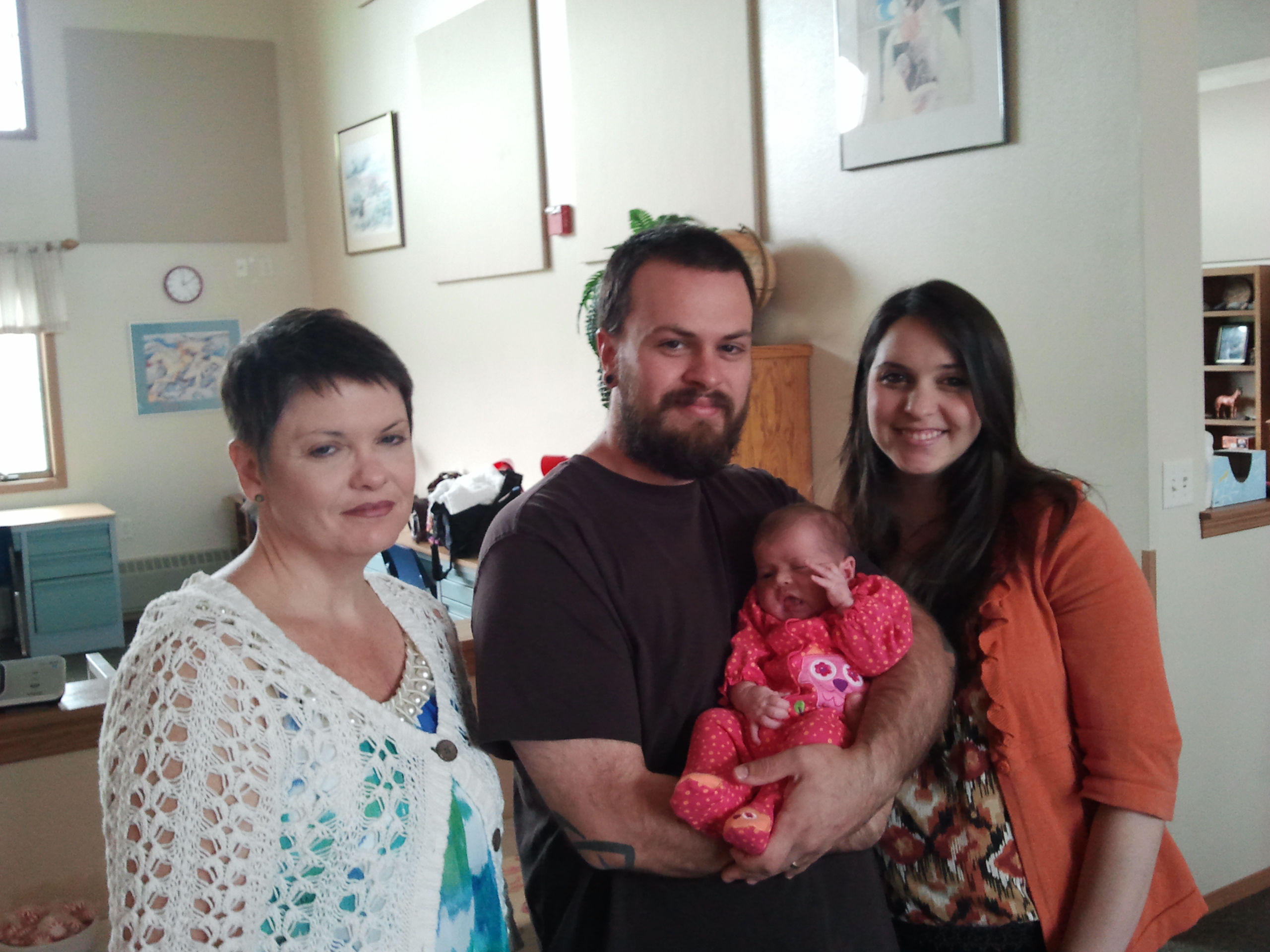 All the Sheehy Home (high school boys) were away at school, but we had a big potluck lunch there anyway. Guest of honor was newborn Lilya, and her parents Tim and Jessica, who began recently as houseparents there. Several of our younger houseparents raise their own children along with the St. Joseph's students in their care. Most of the high school houseparents were able to visit in a relaxed way, with good food and a festive, joyful atmosphere.
5th graders get to experience a hands on special Science module called Star Base. Today the school gym housed a large black inflatable theater in the round, called a GeoDome. While the students lay on the floor, they gazed up at projections of the stars, galaxy and universe. They participated quite intently and excitedly.