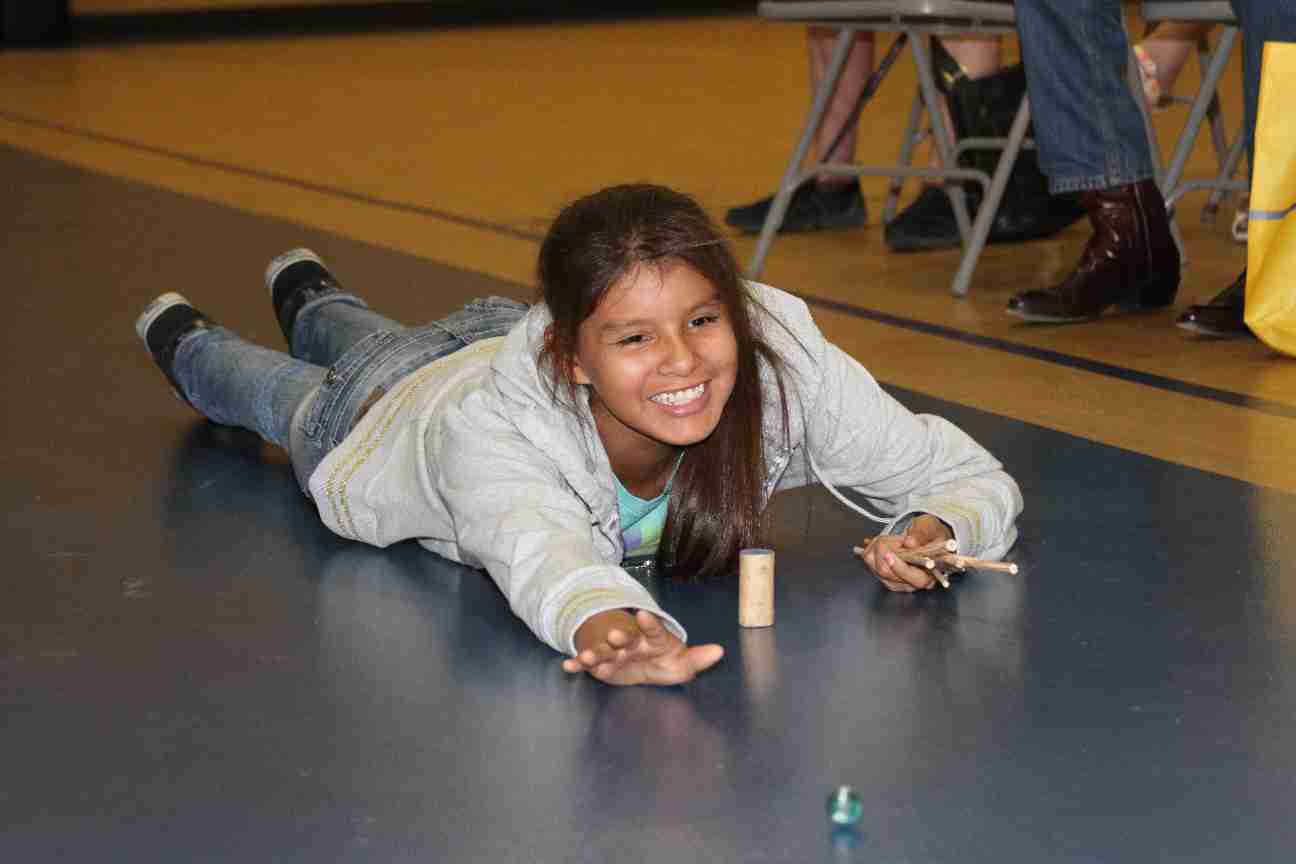 Our new Cultural Specialists brings Hand Games to St. Joseph's Indian School.
David Z. is bringing knowledge, fun and more culture to St. Joseph's Indian School! Dave is an elder who carries knowledge from a variety of areas.  One of the areas is in the songs of the Lakota (Sioux).  He sings at the drum for ceremonies, wacipis – powwows – and also knows hand games.
We plan on taking a team of students to the Lakota Nation Invitational in December for hand games; the students are very excited about this opportunity!  On Monday, October 8, we celebrated Native American Day in South Dakota. At St. Joseph's, we played hand games during our Native American Studies classes. This day also served as a try out for the traveling hand game team. Students are asked to learn a hand game song and the rules that apply to the game.
On a broader scale, Dave will be helping spread culture, knowledge and curriculum to the organization as a whole.  We look forward to the opportunity for Dave, the students, our organization and communities near and far.