My name is Mary Jane.  I work with the alumni of St. Joseph's Indian School.  Each year we try to have three to four alumni luncheons at various places in South Dakota.
On Sunday, December 18, a group of us traveled to Rapid City, South Dakota for an alumni luncheon.  Four of our high school students, RJ, Erin, Cody and Makayla along with another staff member, Maija who was a houseparent and is currently working with our high school students.
During the course of the luncheon we had twelve alumni along with their families join us.  We had a total of 40 people for lunch.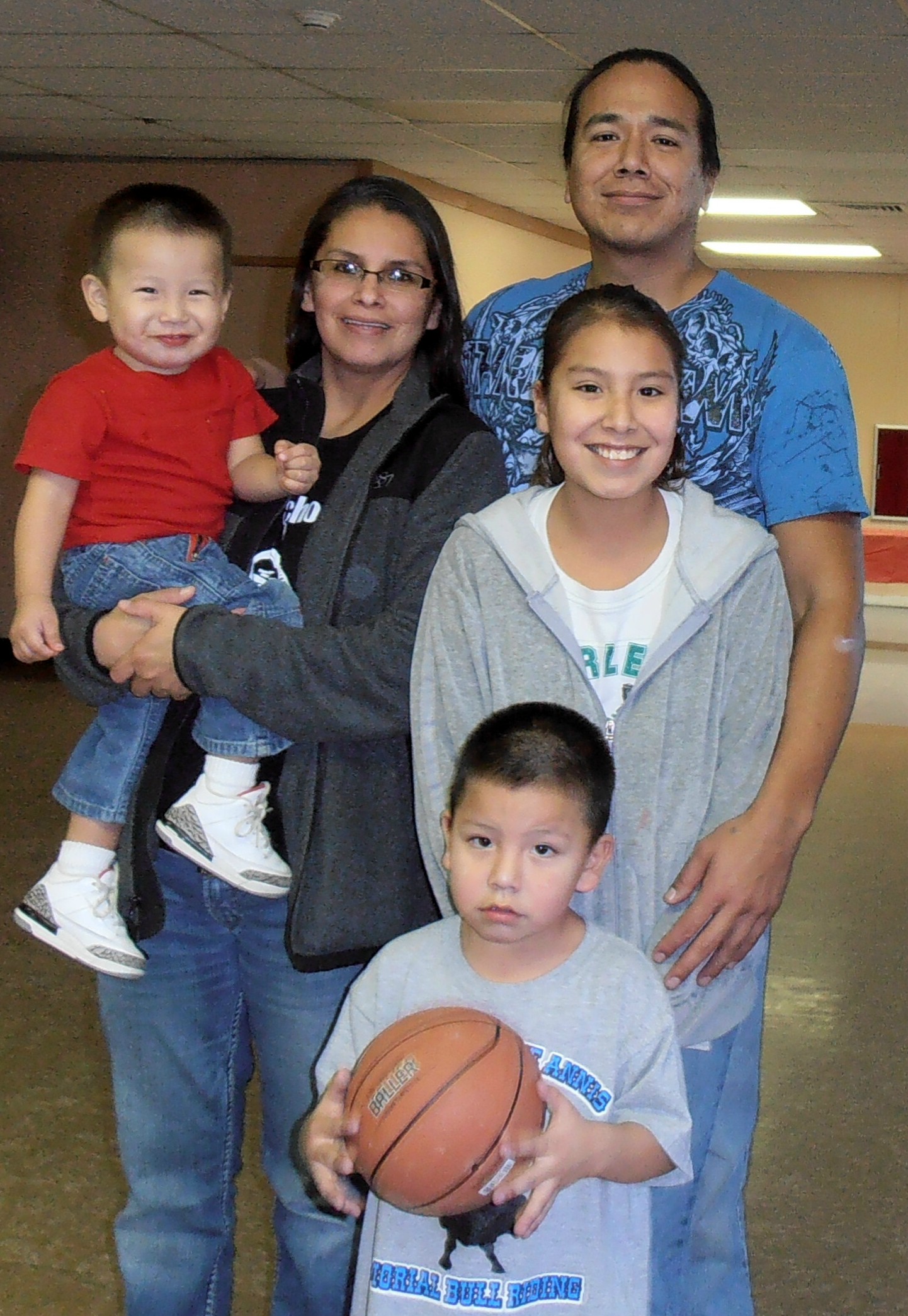 Henrietta, who currently lives in Rapid City went to St. Joseph's Indian School in the 50's.  Henrietta's cousin LeAnn attended St. Joseph's in the 70's and also joined us for lunch.  Both ladies shared their stories with Erin and others about their times in the dorms, school days and chores that they had.  Currently LeAnn owns her own cleaning business.  She stated that she learned to clean so well as a student at St. Joseph's.  Erin, our high school senior, shared her stories of being able to travel to Florida for a donor luncheon and Germany for an exchange with our sister school.
Three others had been students here during the transition from the dorms to the homes and were able to share many experiences.  Kory, David and Janice all were classmates in the sixth through eighth grades during those days.  Kory and David were in the high school program and a year in the college program together.  It was amazing to watch them reconnect, share their stories and learn what each other have done since their 'St. Joe's days'.
Parents of several of the alumni came as well.  They too talked about how much they appreciated all that St. Joseph's had done for their children while they were here.
Steve, our 7-8th grade science teacher and Kara, our 2nd and 4th grade teacher also came.  They too enjoyed seeing former students and joking about their times together in 'the olden day' as they call it.
The day was filled with laughter and reconnecting with old friends.