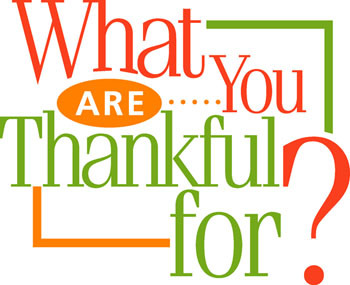 Last week in Religion class, the third graders watched a five minute video titled "A great day." They are a great group of kids because they always come in with smiles on their faces and ready to learn.  At this age, the Lakota boys and girls are full of many questions which can be a good thing and sometimes very challenging.
On this particular day, I told the class that we were going to watch the video two times. The first time we would watch it straight through and see what stuck in their minds.  After this, we planned to watch the video again but we would stop it a couple of times to discuss what was happening.
I pushed play and the students' eyes stared at the screen. I looked around and could see the wheels turning in their heads. These students were getting something out of this simple five minute video.  Once the video concluded, I asked the students what they thought was going on in the film.  One young boy raised his hand and simply said,
"Today is a gift!"
In my mind, this was the best answer that you could expect from watching the video.
As we watched the video a second time, I paused at the beginning to talk about "the gift." (If you are not familiar with the video, the gift is that you get to live another day.) I told the students that God has a plan for us. God knows what we did five minutes ago and God knows what we are going to do five minutes from now.
"So God knows that I am going to pick my nose in a few minutes?" one boy asked.
After controlling my laughter I told him simply "yes."
As the video went on, I paused it again to talk about things that the students could do to help make a difference in their lives and the lives of others. Things like using their eyes, their smile, a touch or their presence can be very powerful. I told the students that these four things, under their control, can change another person's day.
After finishing the video, I asked the students what they thought of the video after watching it for the second time. A young girl then said,
"We are blessed!"
I asked her what that meant and she went on to tell the class that we are blessed to receive another day of life. I added that each student was blessed to have many things and that we should always be grateful.
In the last fifteen minutes of class I asked the students to write down what they are thankful for.  They were asked to write down as many blessing as they could.  As soon as I handed out the paper there wasn't a single noise in the classroom. By the end of the class every student had filled out at least the whole front side of a piece of paper.
When the class period ended, I sat and thought about how everyone at St. Joseph's is blessed and thankful for everything that happens here on campus.
So, I ask you to join us. Take out a page of paper and write down what you are thankful for.  Remember to write down as many things as you can think of.  Whenever you are having a bad day, look back at what you wrote down.  Then you can be as thankful as our third graders here at St. Joseph's Indian School.
Happy Thanksgiving!