An Experience of Many "Firsts"
Early last Friday, November 16, two of our middle school boys, Elliot (8th Grade) and Jay (7th Grade), along with Fr. Steve, Adria (Social Strategist), and myself, Brock (5th Grade teacher and chaperone for the boys) boarded a plane for Minneapolis/St. Paul where we would then board our connecting flight to New York City.
This was the start of many "firsts" for the boys, as they had never flown before.  Thankfully, we had smooth sailing, giving the boys a positive flying experience.
We landed as scheduled in New York City and the adventures began!  We were not able to get a taxi for all five of us so we split up and took separate taxis to the hotel.  This was also the boy's first taxi ride.  The boys and I were in one and Fr. Steve and Adria were in the other.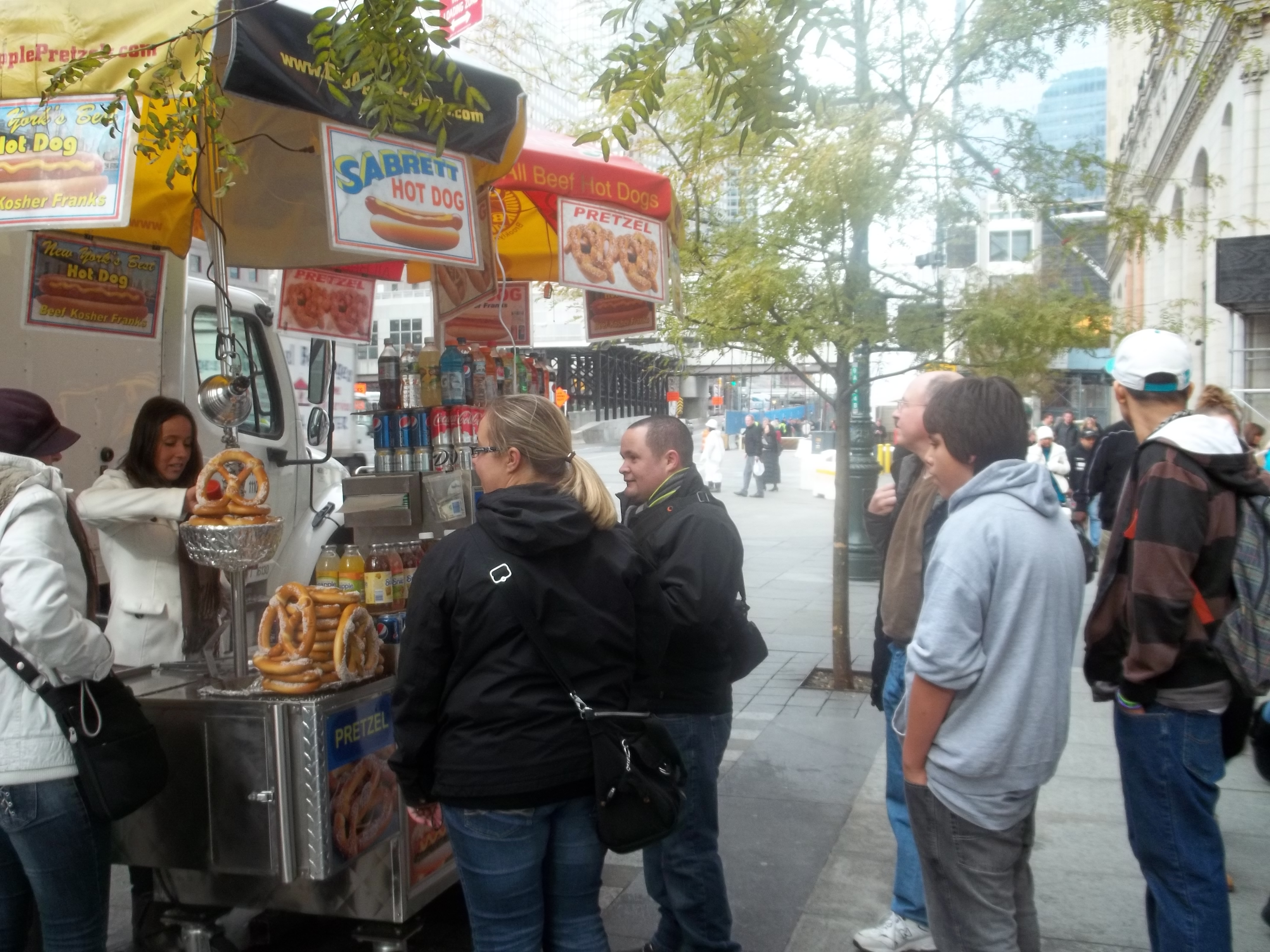 After arriving at the hotel, we unloaded our luggage into one of our rooms on the 26th floor and headed out to see the city.  This was also the first time the boys had been so high up in a building.  We grabbed a hot dog from a street vendor (another first) outside our hotel and headed for the subway to Times Square.
From this point forward, the boys were able to experience numerous other "firsts" ranging from tasting new foods to seeing all of the sights of New York City throughout the remainder of the three days in New York.
After the subway ride to Times Square, Fr. Steve led us to the Madame Tussauds Wax Museum, where we purchased our City Sights New York City bus tour tickets.
We proceeded with the Uptown Tour, seeing a variety of sights for much of the afternoon, including Time Square South, the Theatre District North, Columbus Circle/Time Warner Center, Lincoln Center, Central Park, the American Museum of Natural History/New York Historical Society, Cathedral of St. John the Divine, Grant's Tomb and Riverside Church, the Apollo Theatre, Harlem, the Museum of the City of New York, the Guggenheim & Jewish Museums, the Metropolitan Museum of Art and the Central Park Zoo to name a few.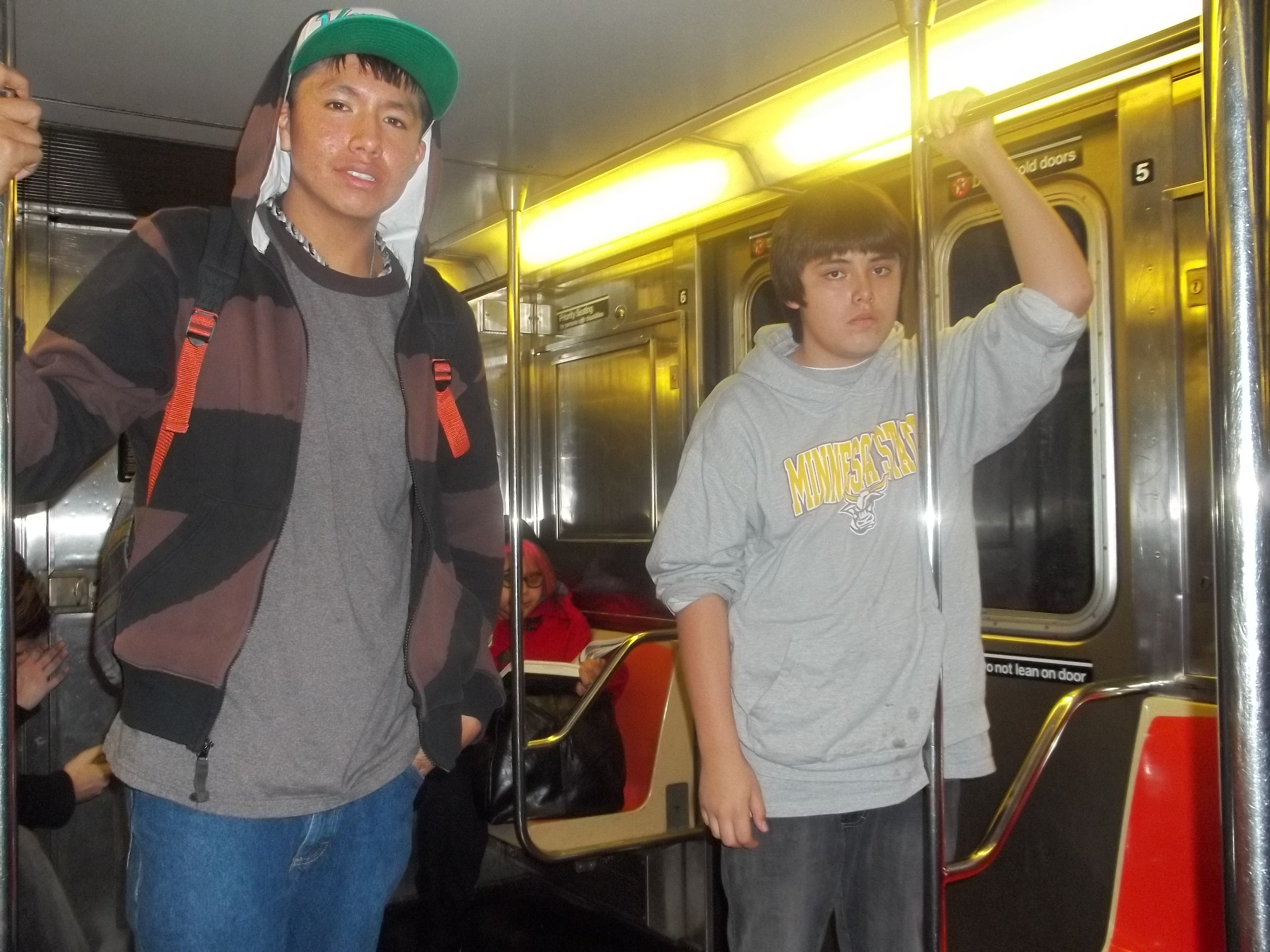 We exited our bus to walk around Central Park for a few minutes and took several pictures.  We also were on parts of the Macy's Thanksgiving Day Parade route throughout the tour, and saw preparations for the parade.  This made us more interested in watching the parade this year, having just recently been on part of it.
We then returned to the bus tour and started part of the Downtown Tour of New York.  We were able to see many more magnificent sights!
Some of them were The Empire State Building, Macy's, the Flatiron District, Union Square, SoHo, China Town and the World Trade Center.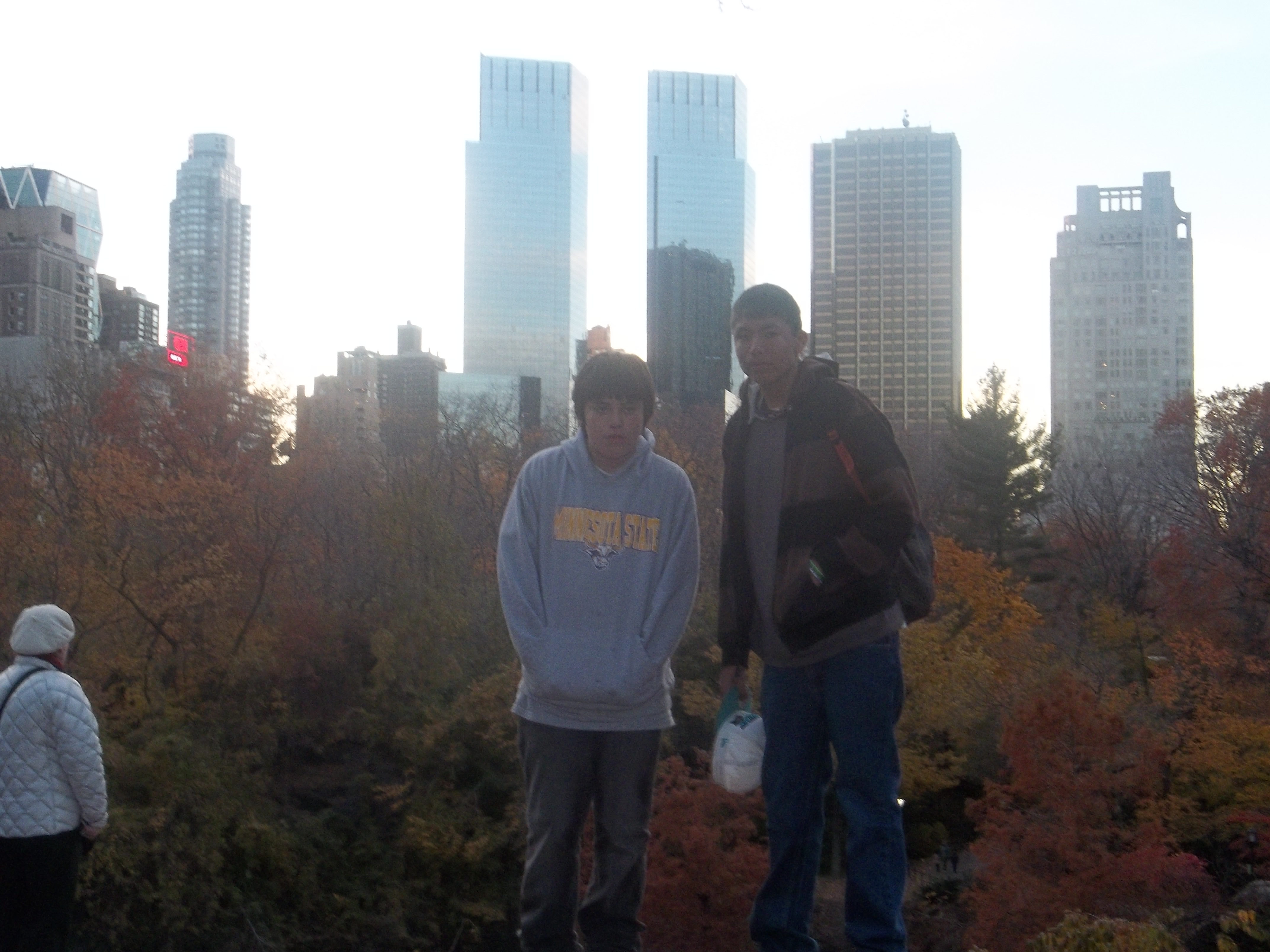 We exited the tour again at the World Trade Center stop and went to meet up with the rest of our group who had arrived a day earlier.  We settled into our rooms and met up for a wonderful Oriental supper not far from our hotel.
After supper, we went back to Times Square to take in more of the New York City experience.  We walked through St. Patrick Cathedral and walked by Rockefeller Center, taking a group shot in front of the still-being-decorated Christmas tree.
We continued our foot tour walking by Radio City Music Hall, eventually returning to Times Square.  We then boarded our City Sights tour bus for more as we drove by Madison Square Garden and saw the lit up Empire State Building on our way back to our hotel.  We exited the tour to return to our hotel rooms for some much-needed rest.
On Saturday morning, we embarked on a short tour of Battery Park seeing the Statue of Liberty and Ellis Island from a distance. After pictures with Lady Liberty in the background, we continued to tour the Financial District, seeing the "Bull" on Wall Street and the New York Stock Exchange.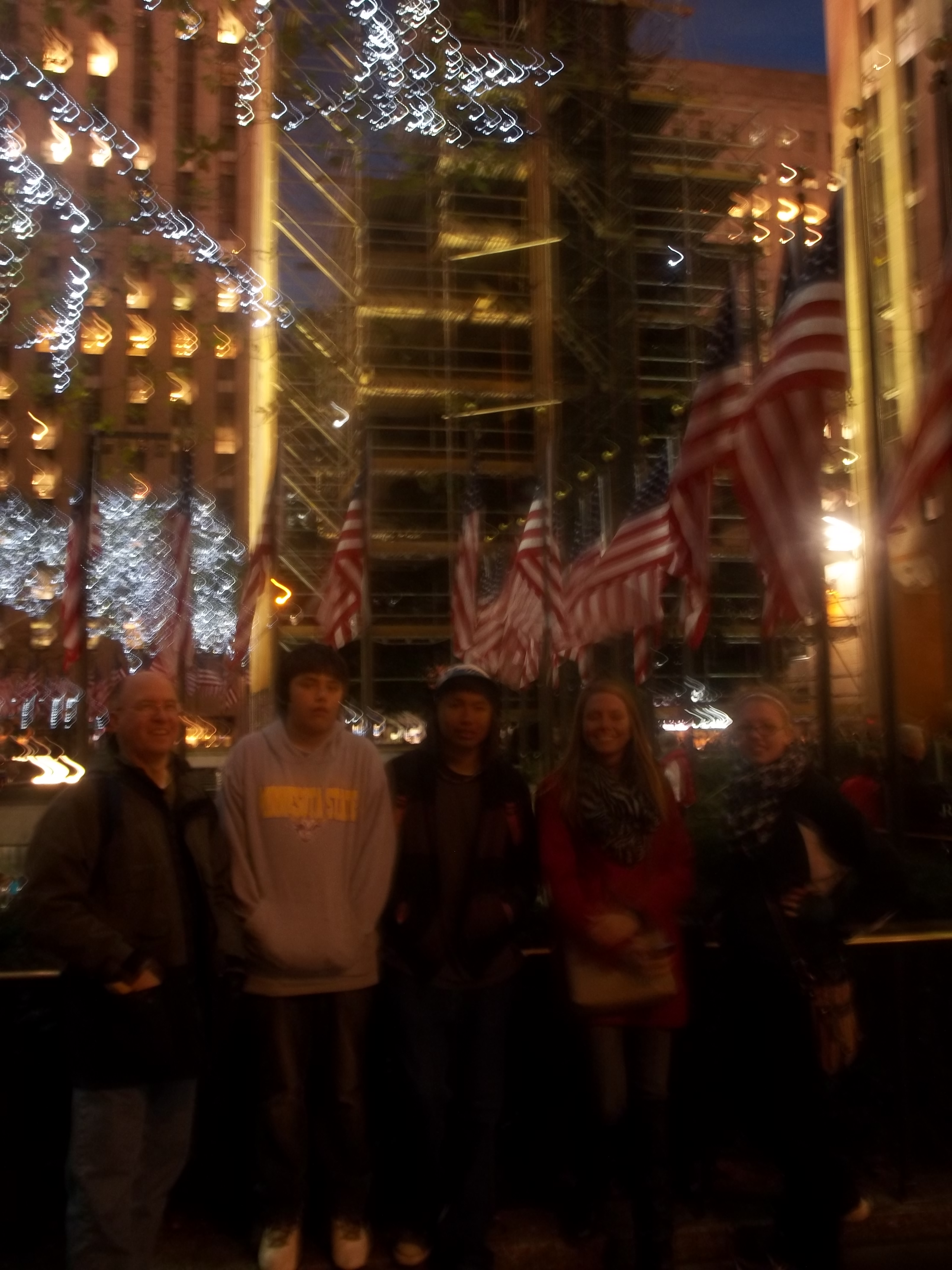 We returned to the hotel to freshen up for one of the main reasons for the trip: to meet with our donors and thank them for their generous contributions to St. Joseph's Indian School!  The boys graciously took pictures with all the donors attending and, although admittedly nervous, gave their individual accounts of life at St. Joseph's Indian School.  They both did a fine job and represented St. Joseph's Indian School well.
After the donor appreciation luncheon, we ventured out again to see more of the city, getting the most out of our City Sights Tour tickets.  We boarded a bus in Battery Park and continued with the Downtown Tour seeing the skyline of Brooklyn, the Brooklyn Bridge, South Street Seaport and Pier 17 before heading by China Town, the Ladies Mile, the United Nations and the Waldorf Astoria Hotel, to name a few.
We again departed the bus tour at Times Square and attended Mass at St. Malachy Roman Catholic Church before going to eat supper at Ellen's Stardust Diner, home of the world-famous singing wait staff.   After supper, we continued to walk around Times Square taking numerous pictures to show friends back home.  A "short" subway ride back toward our hotel ended the day, retiring for the night to rest up for another day.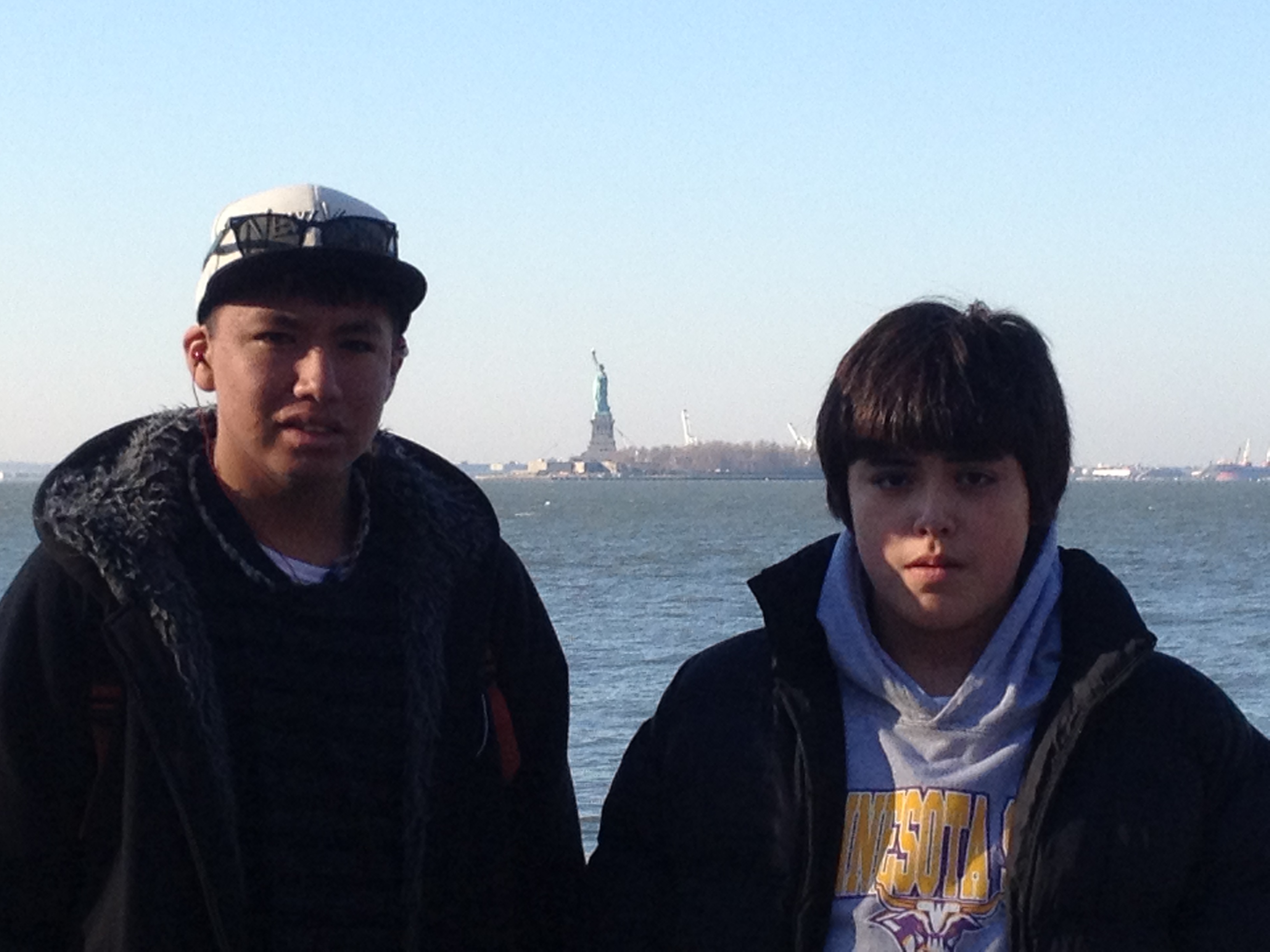 On Sunday, the second of our main reasons for being in New York took place.  We had another donor appreciation luncheon in Melville Long Island.  The boys again graciously took pictures with all the donors attending and were still admittedly nervous speaking in front of the group; but were able to represent St. Joseph's Indian School in a positive manner as they answered questions from the audience about their experiences here at St. Joseph's Indian School.
With both donor appreciation lunches completed, we had one more night to explore the Big Apple.  We did some shopping in the SoHo area before heading one last time to Times Square where we ate at John's Pizzeria. After supper, we took in more of the sights and sounds Times Square had to offer before entering the subway to venture back toward our hotel.  After a couple "extra" subway rides, we were back to our hotel to pack for our return flight to South Dakota to see our family and friends waiting for us back at home.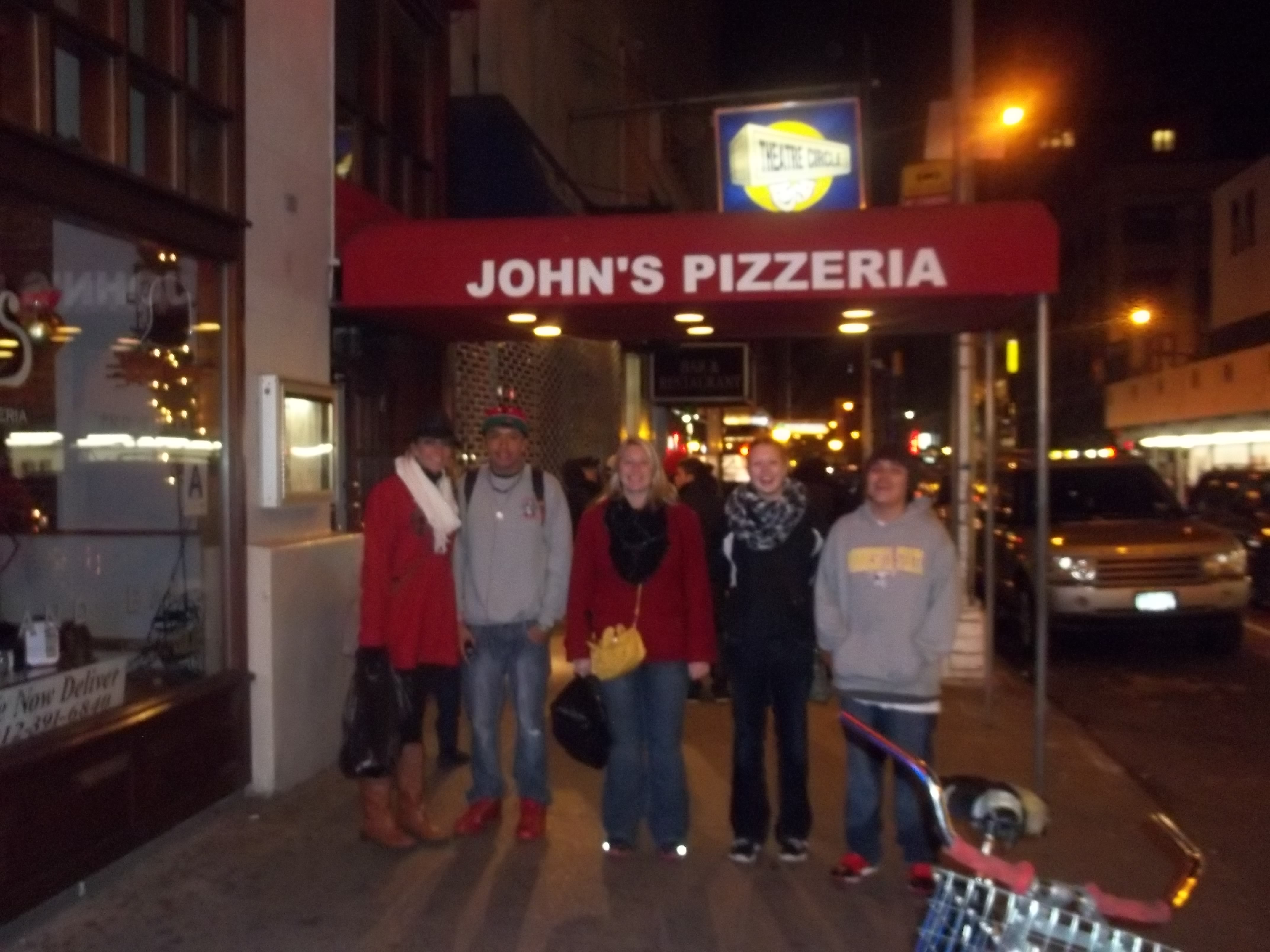 Although it was an awesome experience of many "firsts" for several involved, no one hesitated to state that they would be interested in making many other "firsts" and a few "seconds" experiences in the future.