Welcome to Winter!!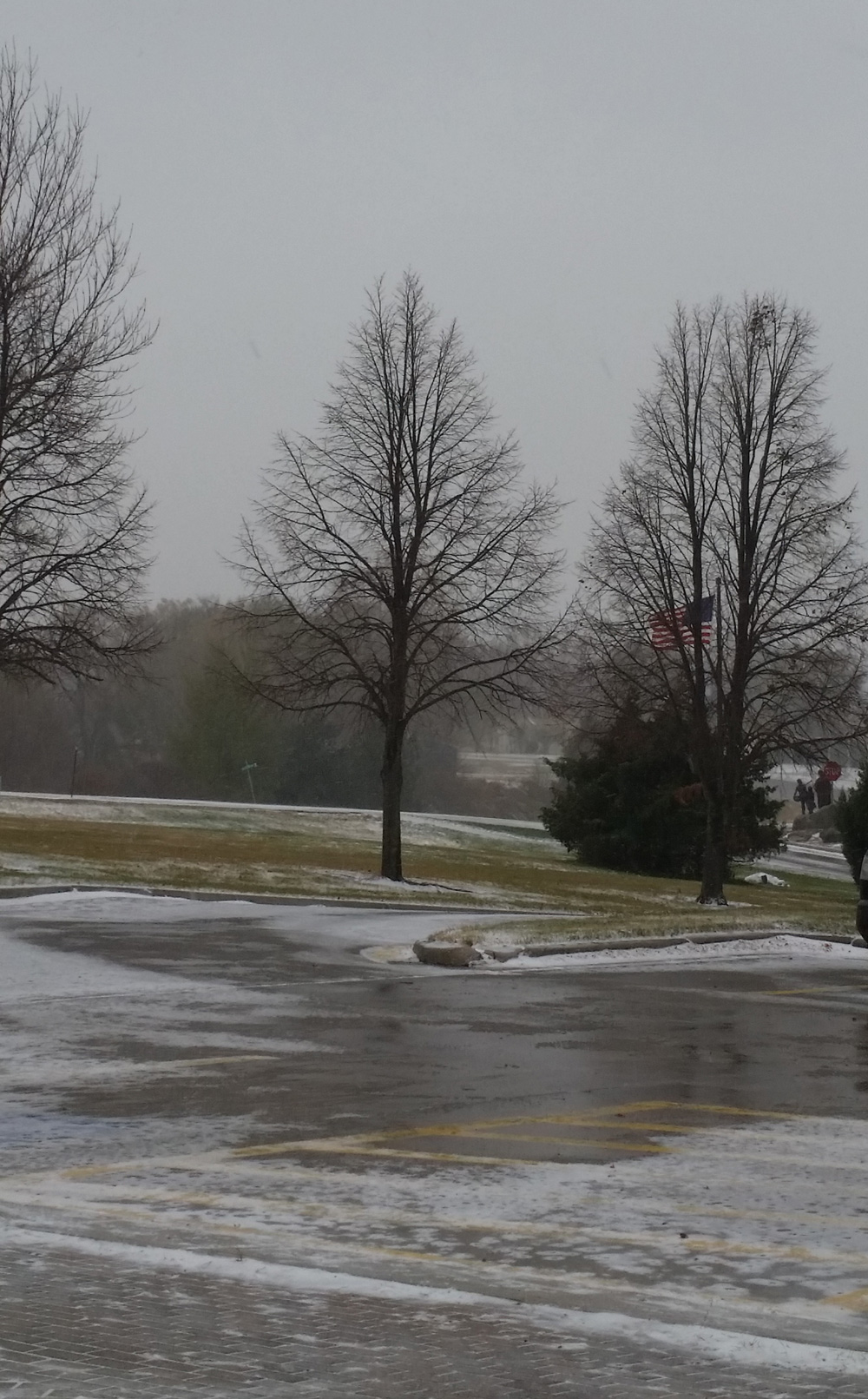 The big winter storm coming moving across the upper Midwest is hitting South Dakota today.  Chamberlain is just on the fringe of the storm but we have snow, cold winds and some slush. We are expecting cold temperatures all week.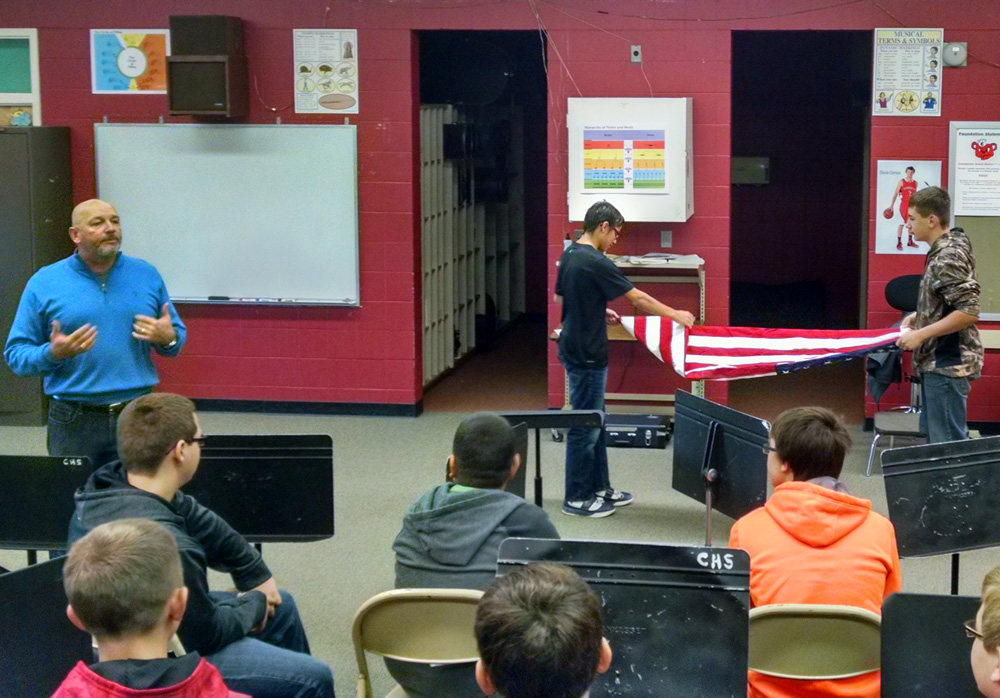 The Explorers, a local service group, have been out raking leaves but they may have to switch over to shoveling snow!  In addition to community service projects, the boys learn useful life lessons. At one of their recent meetings they learned how to properly fold the flag in preparation for Veterans Day tomorrow.
Our kitchen crew will honor all the veterans on St. Joseph's staff by inviting them to a free lunch on November 11. This is a small way of saying pilamaya – thank you – to those who protect our country and the freedom we enjoy every day.
Since November starts off with the Feast of All Saints and All Souls, we have put up a Remembrance Tree in Our Lady of the Sioux Chapel. Students and staff were asked to submit names of their loved ones who have passed on that could be put on the tree.  It will stay up during November as a reminder to us of those walking their journey back to the Heavenly Father.
Tomorrow, we'll be starting the Novena of Masses for all our benefactors' special intentions.
Recently, a new program was introduced to the Lakota boys and girls entitled "I See You."  The purpose is to encourage positive actions all over campus.  Staff have been given dog tags inscribed with a positive act such as Hope, Belonging, Independence, Sacrifice, Accepting and Loved, which are written in English and Lakota (Sioux).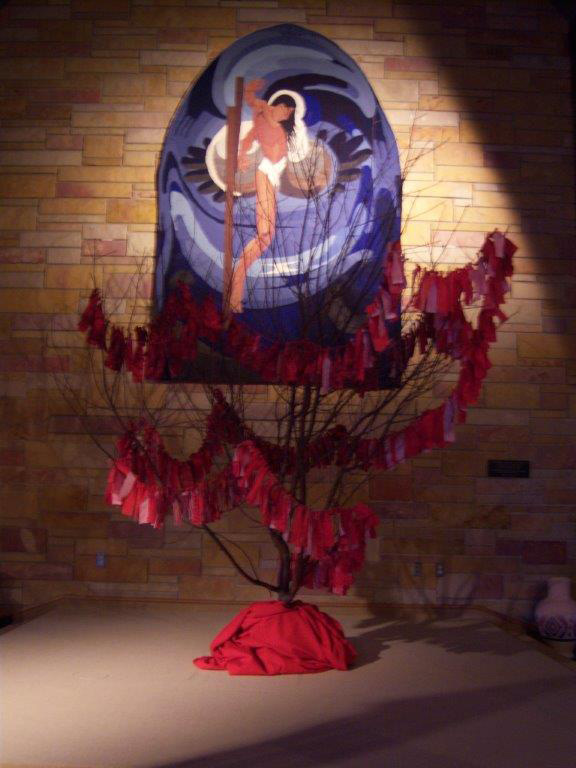 When staff members see a student showing one of these positive things, they give the tag to the student to let them know their positive act was witnessed. The students then have the opportunity to pass on the tag when they see a fellow student or staff member doing the act mentioned on their tag.  The program's purpose is to encourage everyone to have a positive attitude and good interaction with one another.
Wishing you a great week, and may you experience God's blessings in a variety of ways. Pilamaya – thank you – for your support and encouragement of everything we do at St. Joseph's!
Fr. Anthony Kluckman, SCJ
Chaplain